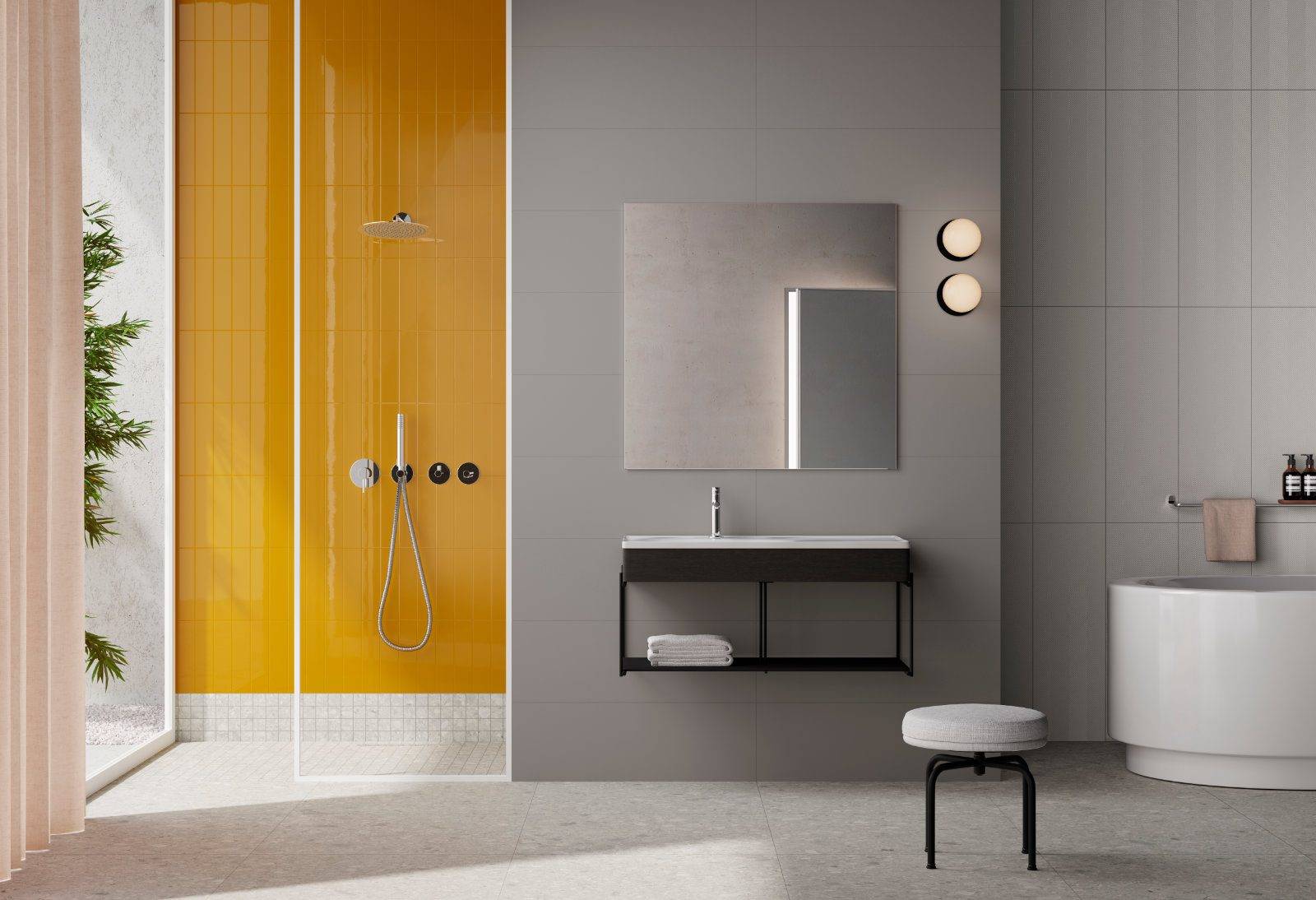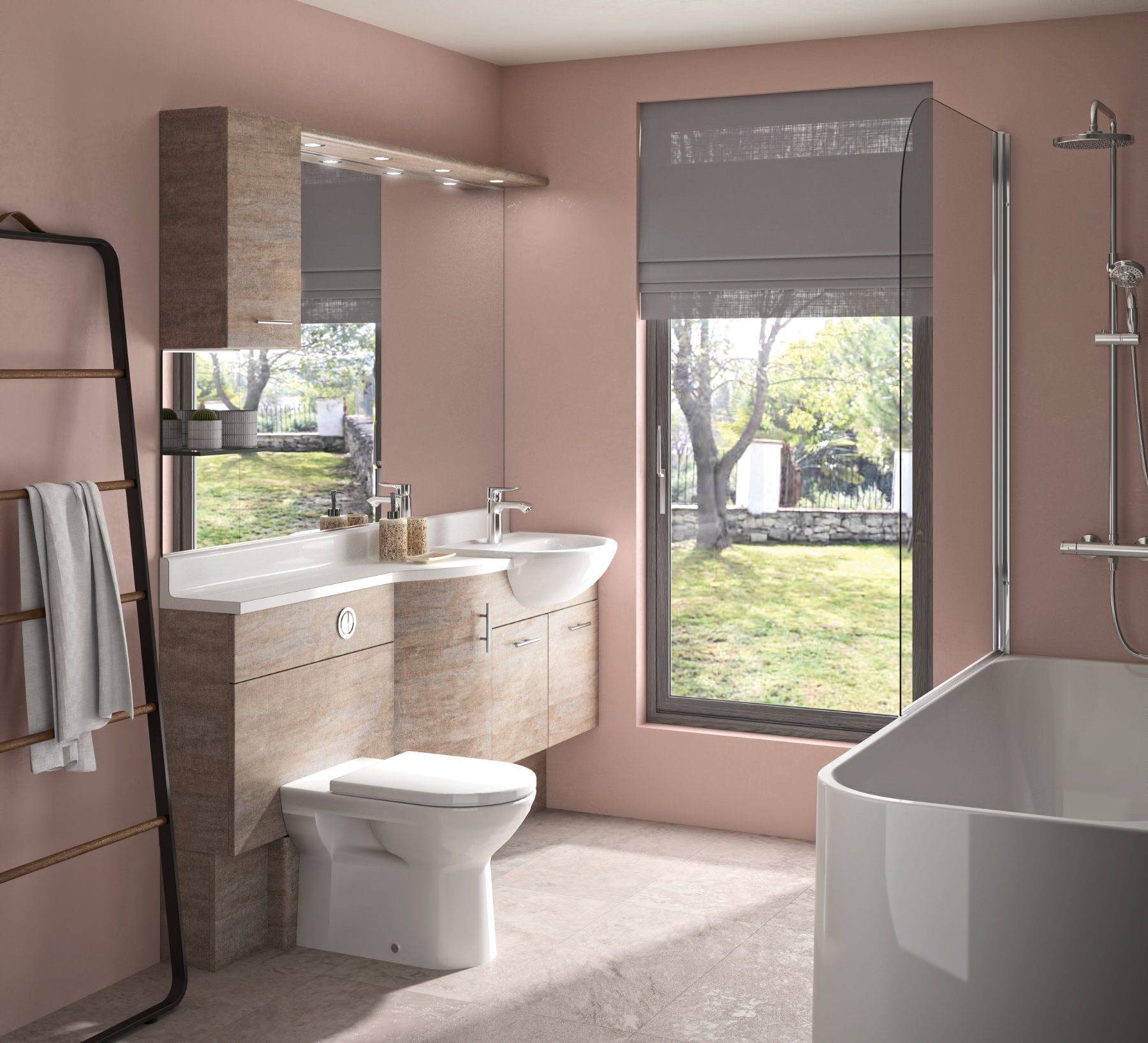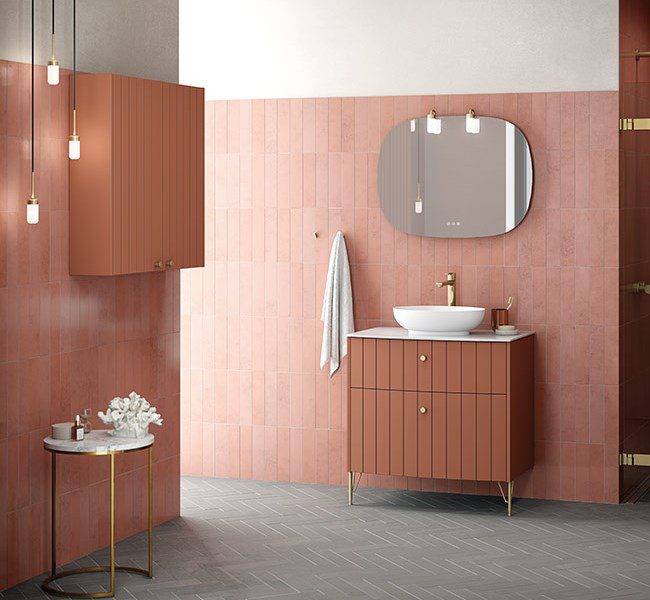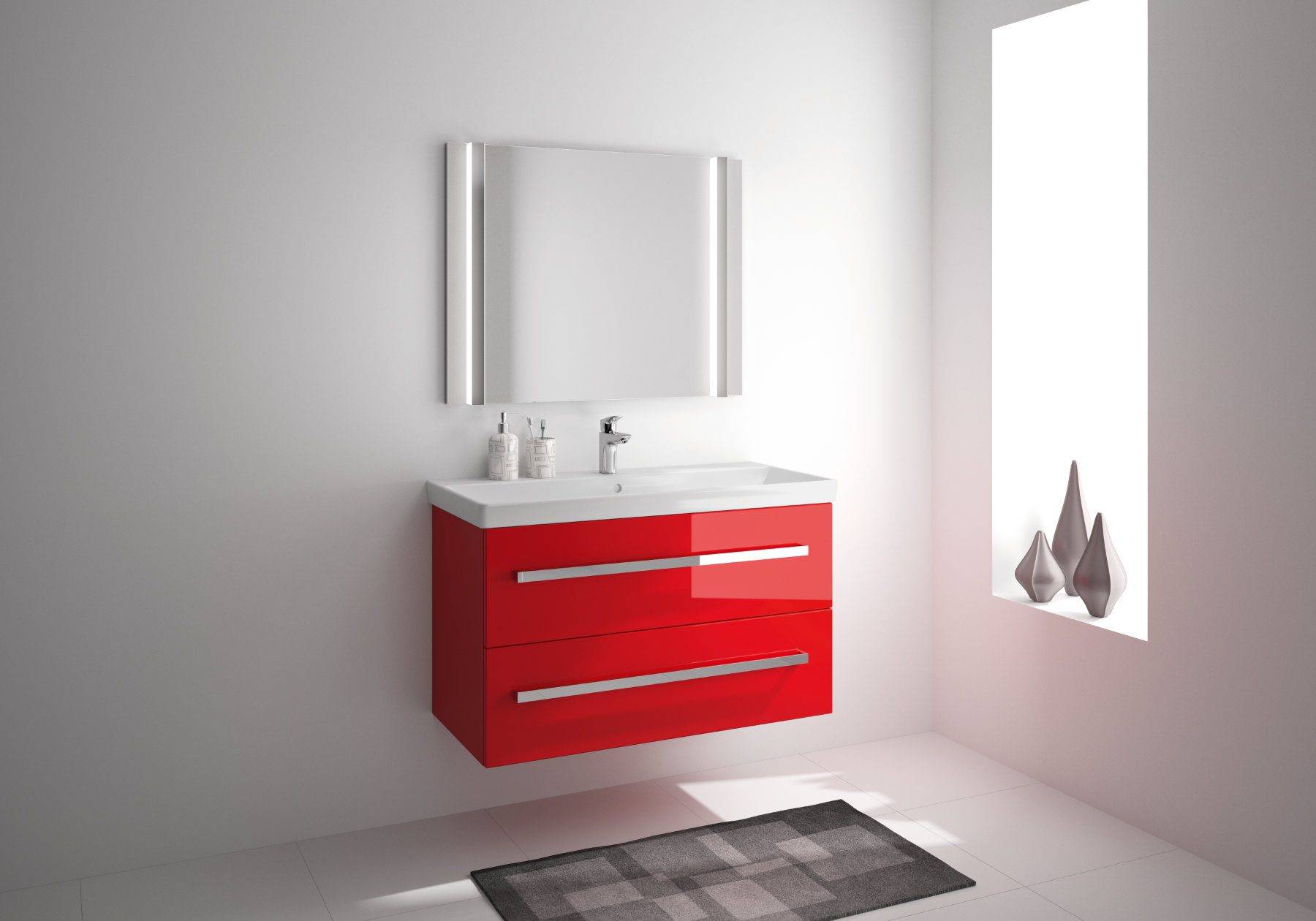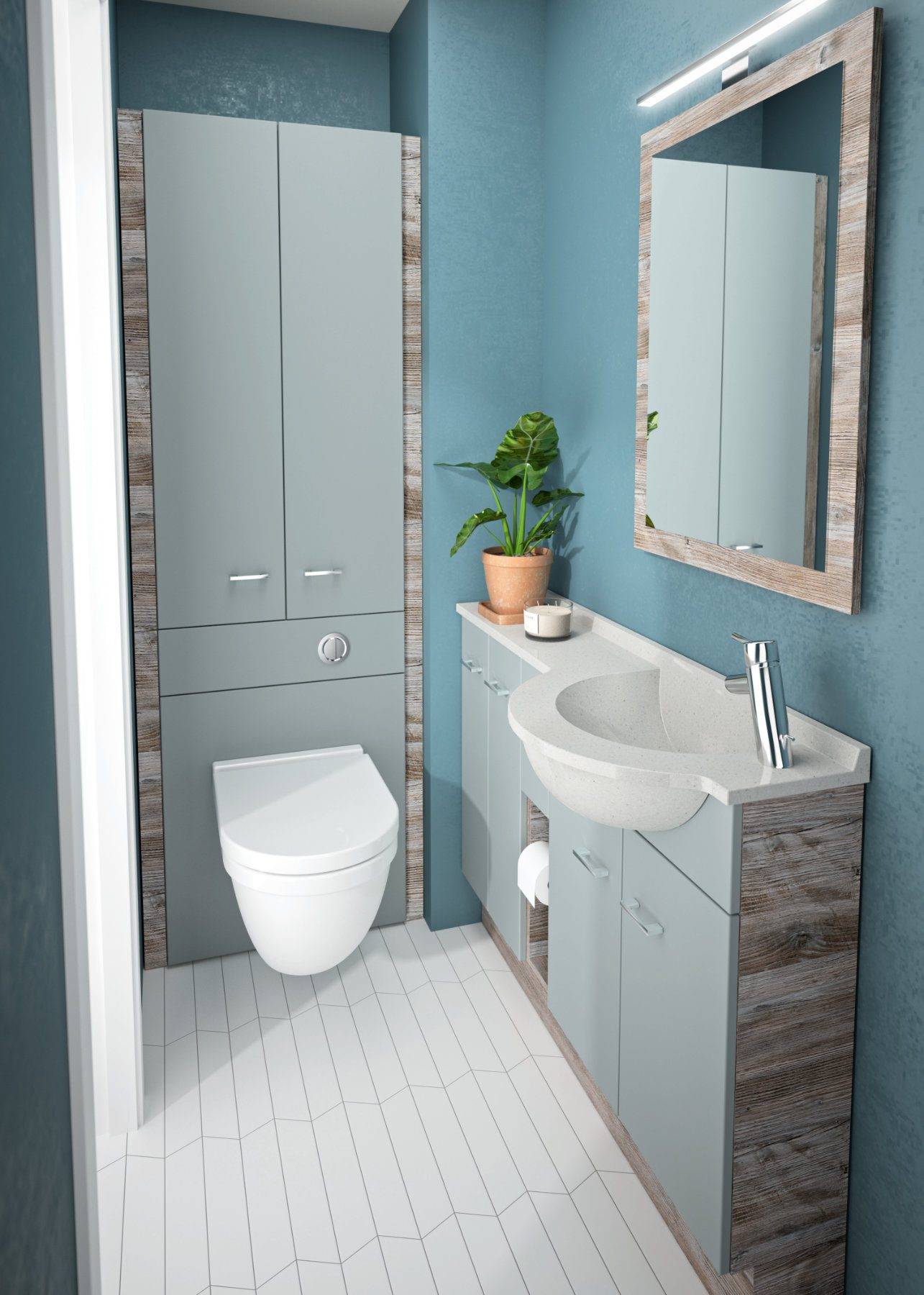 Vitra Vibrant Walk In Shower.
Vyou 02A Vintage Sonate 19.
Colourful Bathrooms
Dare to dream, dare to design, and immerse yourself in the captivating world of colourful bathrooms! Whether you simply want a welcome burst of colour for your bathroom, or else your style is generally more unconventional, at Jigzaw Interiors in Stockwell our expert bathroom designers can help. We will always listen to what you want to achieve but we also dare to be different so we can craft a bathroom space that truly exudes your unique personality and style. Colourful bathrooms are the epitome of bespoke design, and an alluring escape from the conventional white and neutral bathroom palette. With a colourful bathroom, you can embody the spirit of creativity and boldness to deliver a fresh and inspiring colourful bathroom aesthetic.
Creating your Perfect Colourful Bathroom Space
The defining feature of a colourful bathroom is, of course, its use of colours. Immerse yourself in the vibrant world of colour and you will quickly discover we can incorporate it within your bathroom through various means, whether vibrant wall paint, colourful tiles, bold bathroom furniture, or accent accessories. But, a successful colourful bathroom is not about randomly throwing various hues together. Instead, it's about strategically using colours to create a cohesive and appealing space.
Walls and Tiles: The most significant surface area in your bathroom, the walls and tiles, offer the perfect canvas to showcase your chosen palette. From intricate patterns on the tiles to vibrant painted walls, these elements can set the mood and theme of your colourful bathroom.
Bathroom Furniture: A colourful vanity unit, a bright bathtub, or a vividly painted cabinet can create a striking focal point in the bathroom.
Accent Accessories: Even in a primarily neutral bathroom, colourful bath linens, rugs, or decorative items can bring a pop of colour.
Fixtures and Fittings: Modern colourful fixtures, such as taps and showerheads, can add an unexpected twist to the design.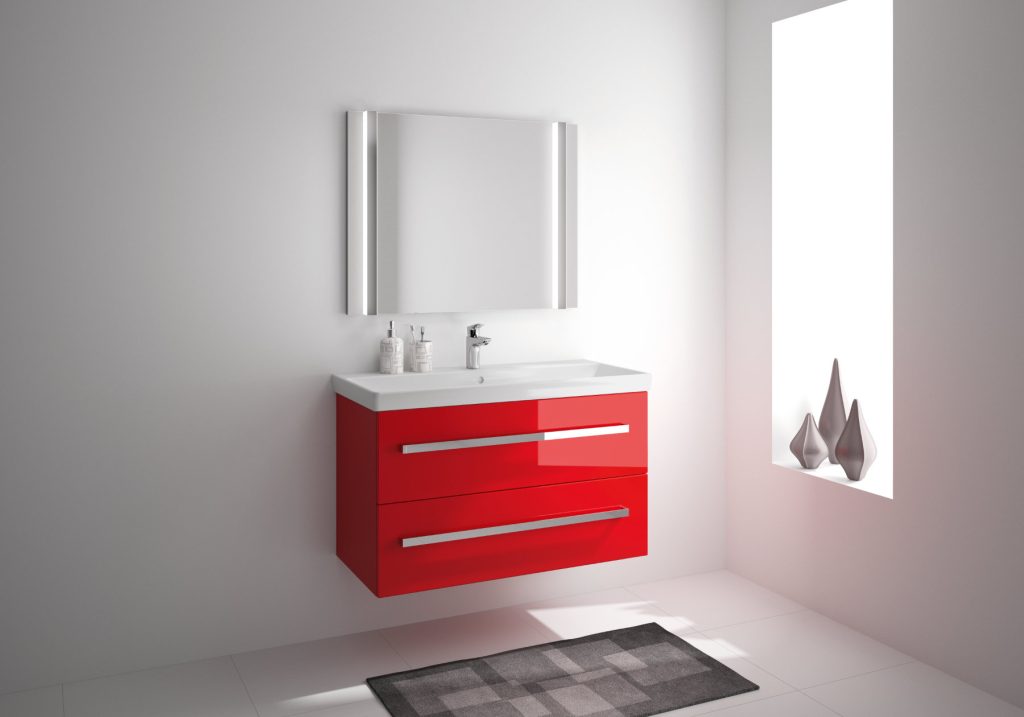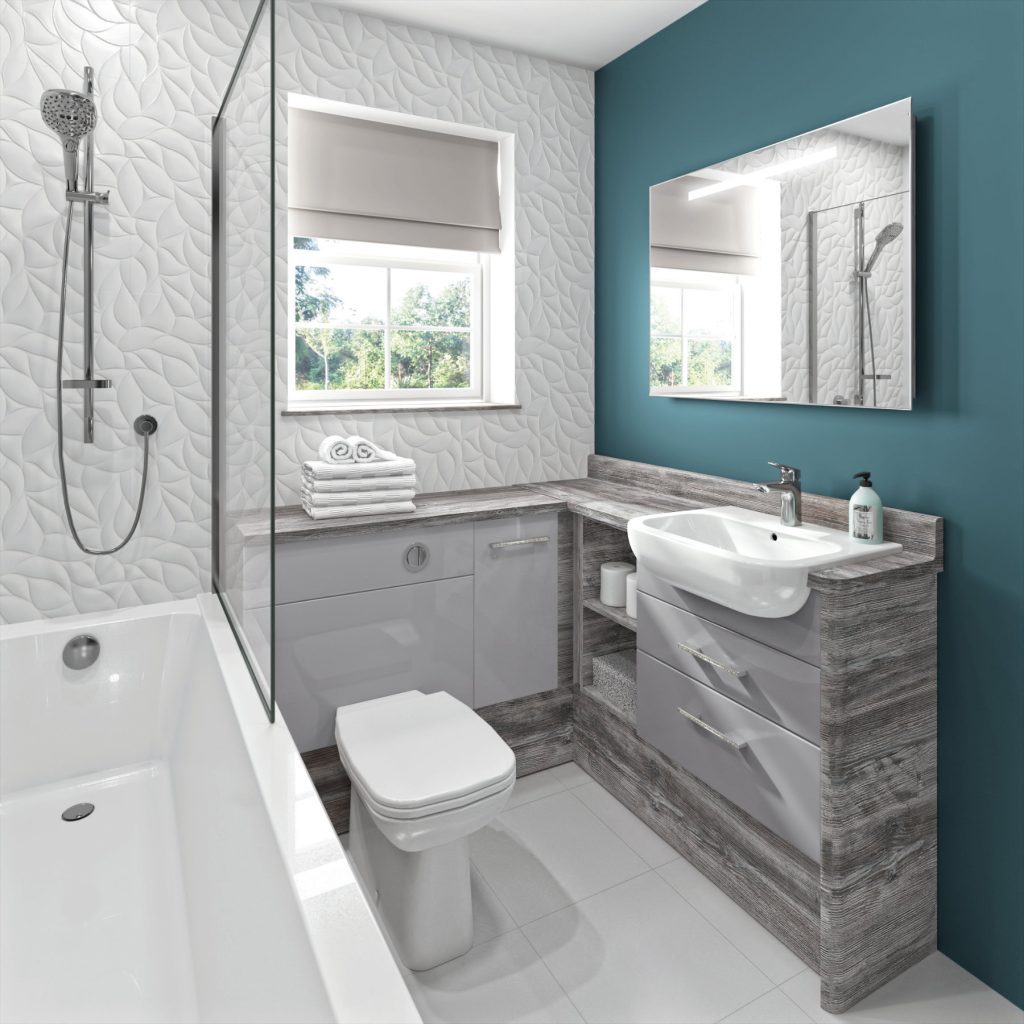 The Appeal of Colourful Bathrooms
Colourful bathrooms breathe life into your home by breaking the monotony of traditional design. They are a reflection of personal taste and aesthetic, allowing homeowners to express themselves through their surroundings. By their very nature, colourful bathrooms radiate a refreshing vibrancy and energy that can transform the atmosphere of your home.
Yet, the magic of colourful bathrooms is not confined to their appearance alone. They are known to harness the profound emotional impact of colours, making them powerful mood enhancers. The thoughtful incorporation of bright, warm hues can stir feelings of joy and positivity, while the strategic use of cooler tones can summon a sense of tranquillity and peace.
Personalise Your Colourful Bathroom Space
Furthermore, colourful bathroom spaces unlock endless opportunities for personalisation. Working with Jigzaw Interiors's expert bathroom designers, and with our vast array of colours and finishes at your disposal, you can customise every detail of your bathroom to reflect your unique taste and preferences. This means that your colourful bathroom becomes more than just a part of your home—it becomes a canvas for your creativity, an expression of your personal style, and a testament to your individuality.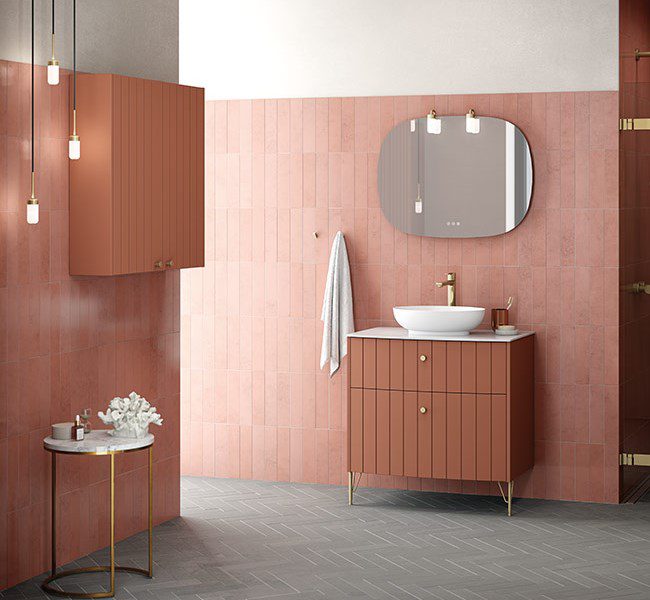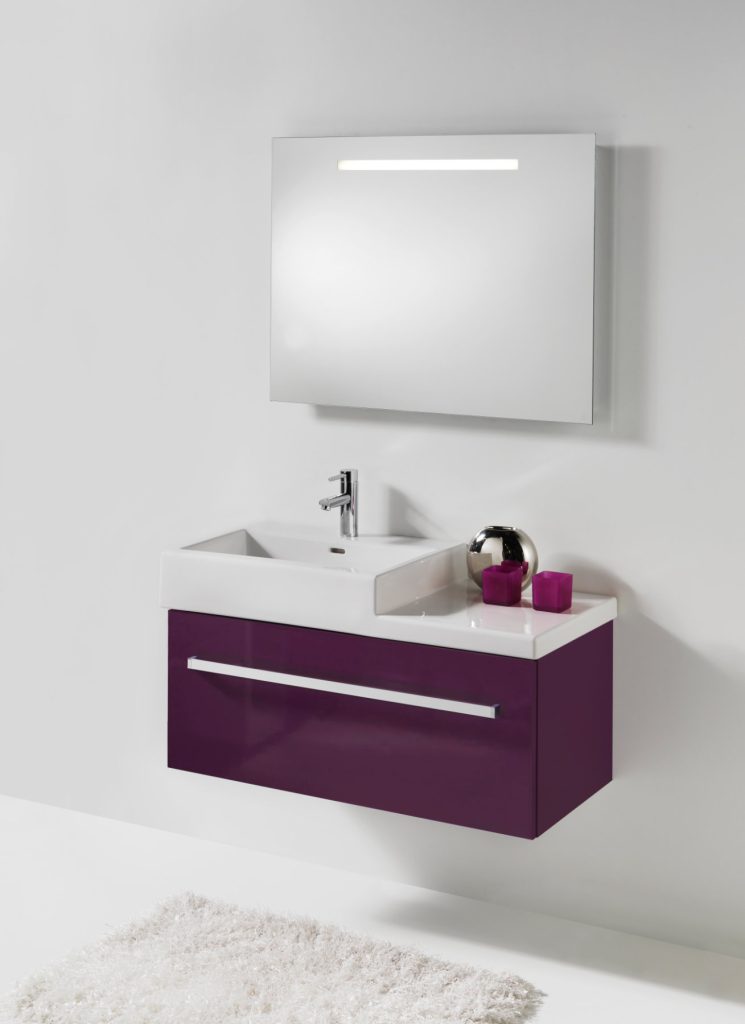 Making Your Colourful Bathroom Space Work
As professional bathroom designers, our role is to harmonise bold colour choices to create a successful colourful bathroom that captures your personality and meets your needs. Balance is a critical element in our design process, and we are here to ensure that the vibrancy of a colourful bathroom doesn't overwhelm your senses. We do this by complementing bold colours with neutrals, be it opting for colourful walls and neutral fixtures and furniture, or the other way round.
Understanding the Colour Wheel
Our understanding of colour theory allows us to craft colour schemes that result in a harmonious colourful bathroom look. Whether it's employing a complementary scheme with colours opposite on the colour wheel, an analogous scheme with neighbouring colours, or a monochromatic scheme with different tones of the same colour, our Stockwell bathroom design experts will guide you through the process to ensure an aesthetically pleasing result.
We also understand that your bathroom should evoke the right mood. Our designs can create a calming and serene atmosphere with the use of blues and greens, or a vibrant, energetic environment with the introduction of reds, oranges, and yellows.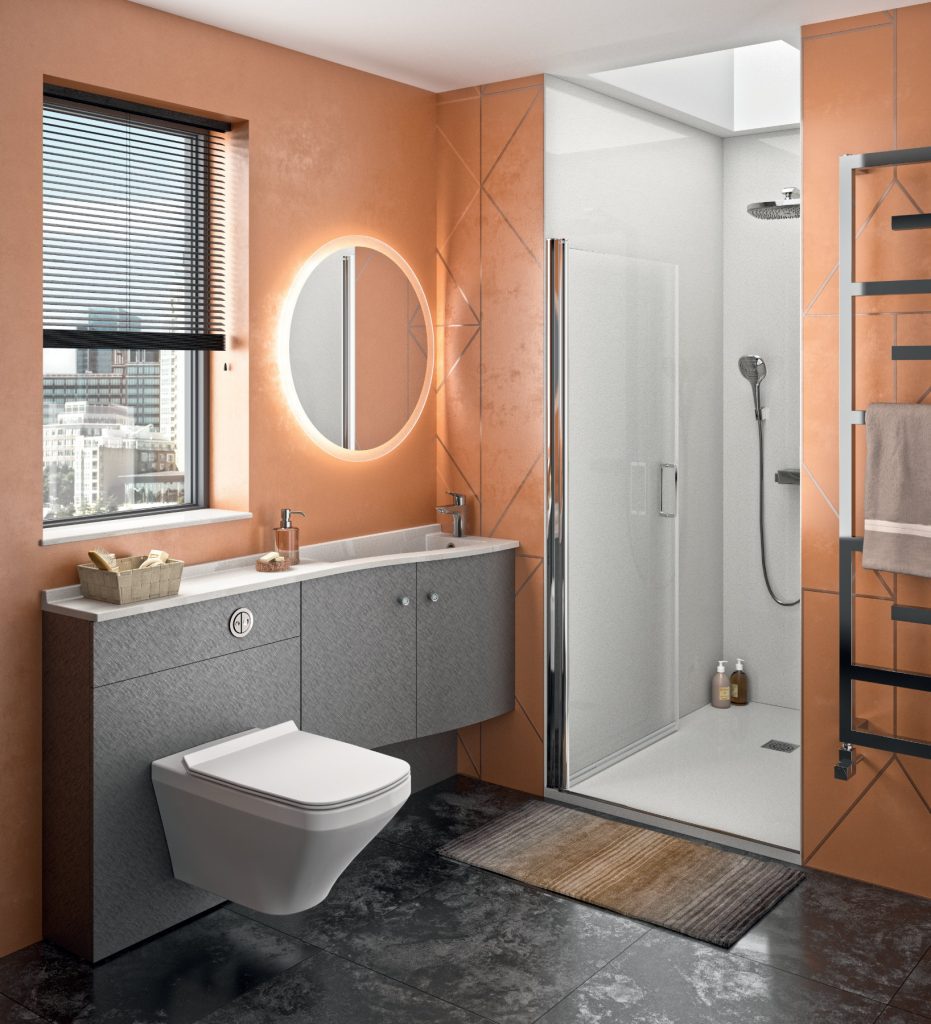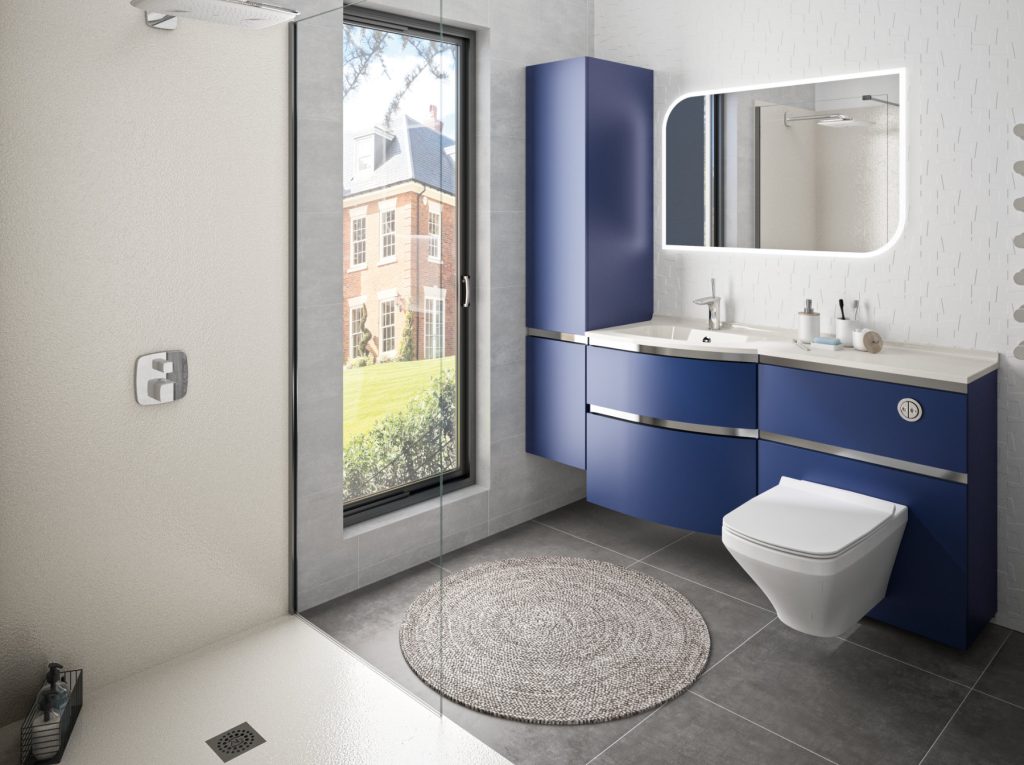 Sizing Up Your Bathroom Space
Our expertise also lies in understanding the dynamics of space and light. We know that the size of your bathroom and the amount of natural light it receives are essential factors to consider when selecting colours. We help you navigate through these decisions, helping you choose colours for smaller bathrooms that can create an illusion of space, or else suggesting experimentation with darker, bolder hues for larger bathrooms. We can also help you introduce not just colour to your bathroom, but also texture and depth, through features such as geometric tiles, wallpaper, patterns and other decorative pieces.
Choosing the Right Colourful Bathroom Accessories
Quality materials are paramount in all our bathroom designs, and we ensure that, regardless of the colour scheme, we use high-quality bathroom furniture, fixtures, paints, and tiles, so that the vibrant hues and patterns in your bathroom retain their allure for years to come. With access to a wide range of bathroom suppliers and brands, we are confident we can deliver a vibrant, lasting bathroom space that feels right for you and reflects your preferences, taste, and lifestyle.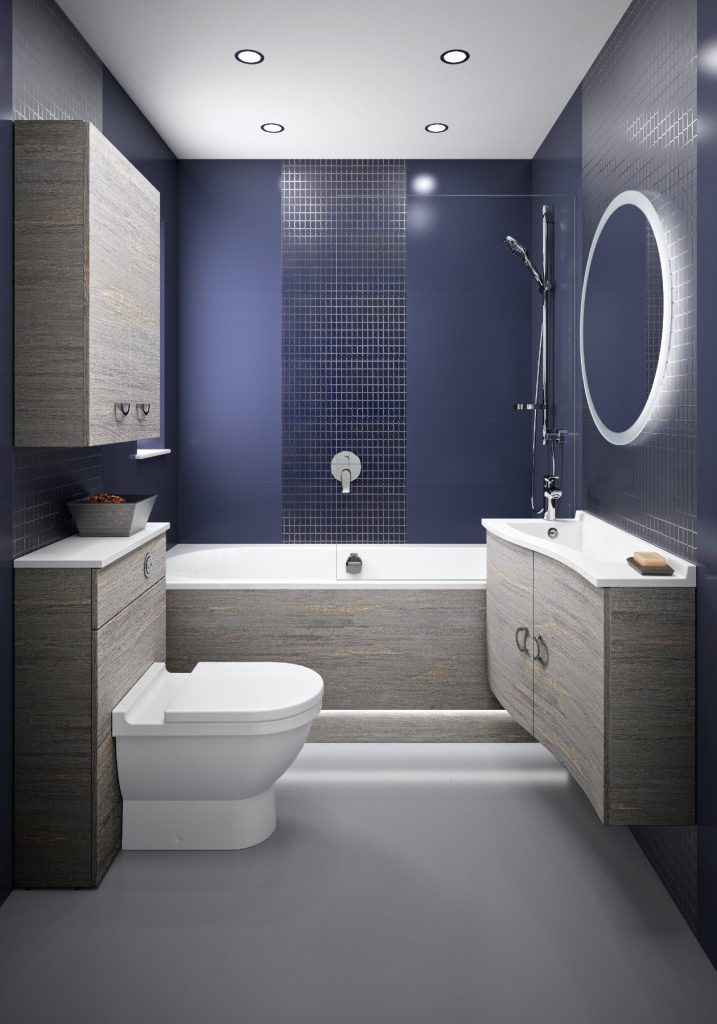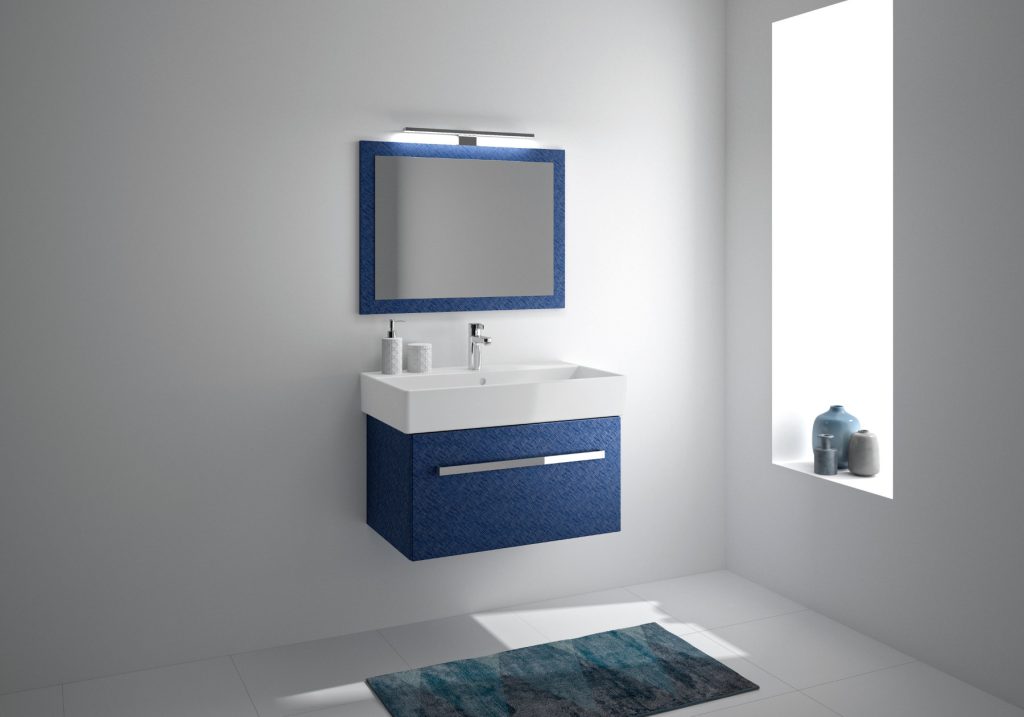 Book Your Free Bathroom Design Visit
We're here to bring your colourful bathroom dream to life, so book your free design visit today with one of our friendly experts, and begin the journey toward your colourful bathroom upgrade!