Showers
Indulge in Refreshing Luxury: Where Serenity Meets Impeccable Design
Discover Your Perfect Shower Option with Jigzaw Interiors Bathrooms
For the uninitiated, the world of shower options can be somewhat overwhelming. With so many styles, features and sizes to consider, where do you begin? …At Jigzaw Interiors Bathrooms we understand this, and we're dedicated to guiding you through this journey, helping you create your dream bathroom that perfectly suits your family's needs, and your unique aesthetic. From compact, space-saving designs to luxury walk-in shower enclosures and smart technology features, our broad selection of shower options caters to every style and budget.
Your Shower, Your Style: Creating Your Ideal Bathroom Space
A good shower does more than simply wash away the day; it can be an invigorating wake-up call in the morning, or a soothing sanctuary in the evening. The best showers blend seamlessly into your bathroom's existing architecture and decor, adding function without disrupting flow. At Jigzaw Interiors, our shower options are designed to meet a multitude of needs and spaces, allowing you to create a bathing experience as unique as you are.
For those looking to transform their bathroom into a luxurious retreat, our walk-in showers may be just what you need. These are available in a range of styles and sizes, offering flexibility to fit seamlessly into your existing space or become the centrepiece of a new design. With our varied selection of shower screens, panels and trays, you're empowered to create your dream shower. Walk-in shower designs are versatile and timeless, and can accommodate all ages and abilities, making them a valuable addition to your bathroom.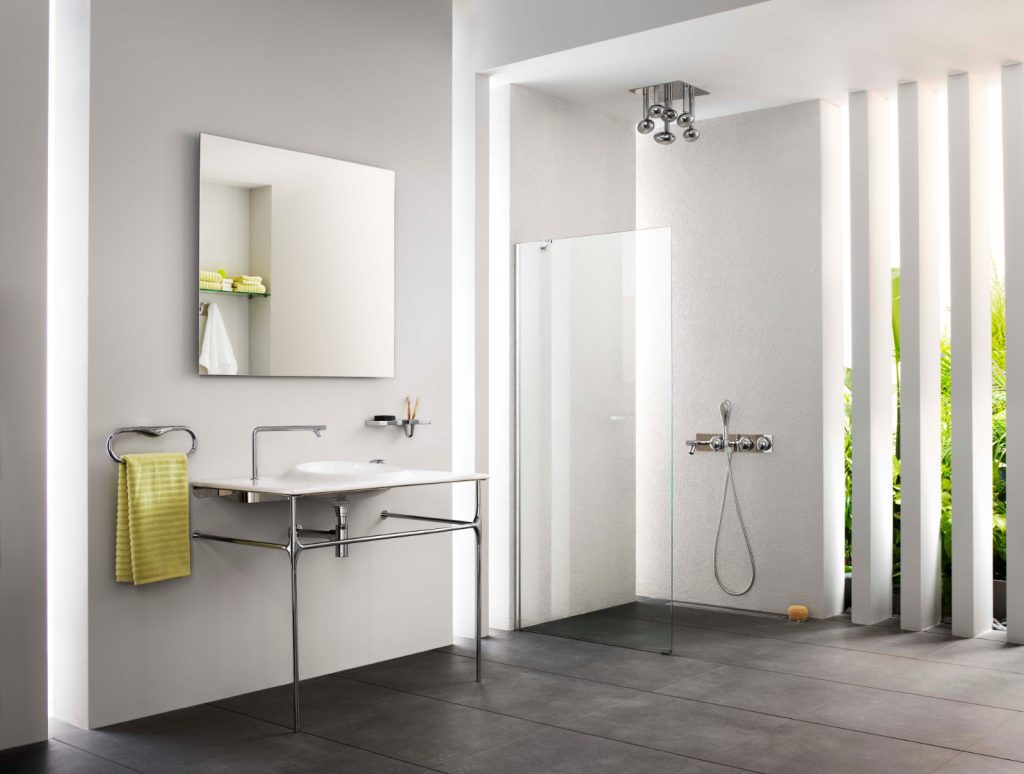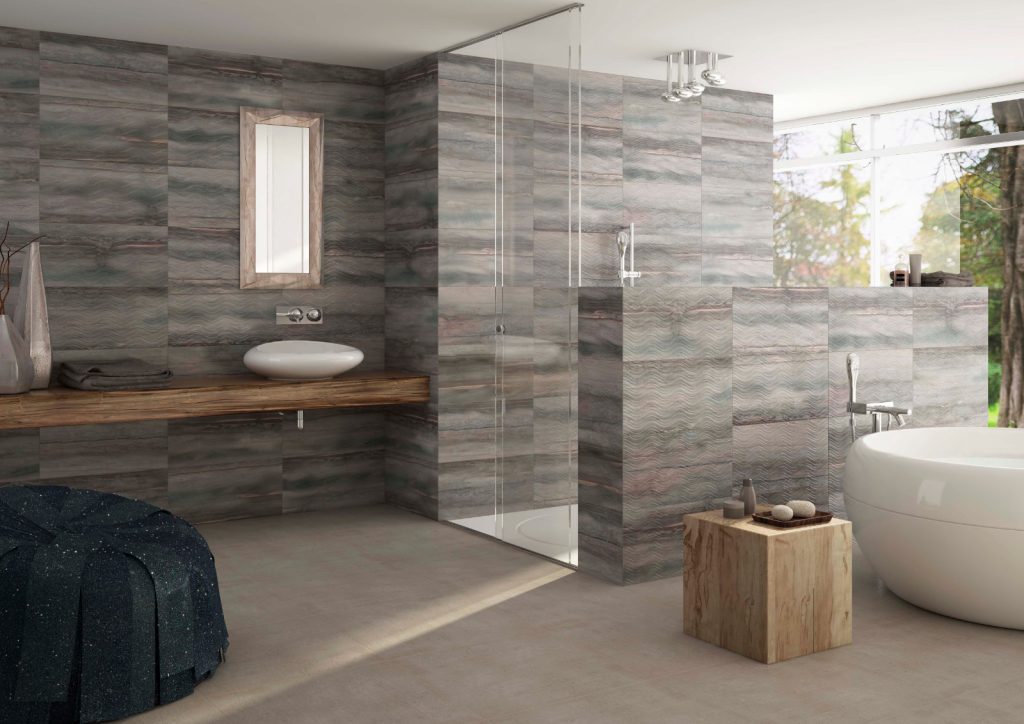 Practical and Chic: Space-Saving Shower Options
For smaller bathrooms or en-suites, we offer shower options that cleverly conserve space without compromising on quality or comfort. Our sliding showers, mounted on runners, offer a comfortably-sized enclosure that integrates beautifully into smaller bathrooms. A pair of outward-opening doors help to enhance the feeling of space while ensuring your bathing area remains practical and accessible.
Alternatively, an over-bath shower may be the perfect solution for those with limited space. Our L or P-shaped shower baths are meticulously designed for efficient over-bath showering and can be teamed with a concealed or exposed showerhead and thermostatic valve for a streamlined look and enhanced functionality.
Classic Elegance Meets Modern Design: Hinged or Pivot Showers
For those with larger bathroom spaces, our range of hinged or pivot showers offer a spacious enclosure that significantly upgrades your showering experience. With hinges mounted to the vertical side of the glass shower pane, the door opens into the bathroom, providing ample access space. The design aesthetic of these showers is minimalist and streamlined, which perfectly complements any modern bathroom design.
The Perfect Base: Choosing Your Shower Tray
Our shower trays are as varied as our enclosures, offering a plethora of materials, shapes, sizes, colours and heights. Essential features such as anti-slip surfaces, easy-clean finishes and low-level designs for easy access are always at the forefront of our design process. Each tray is designed with usability and aesthetic appeal in mind, allowing you to find the perfect fit for your chosen shower.
Immerse Yourself in Luxury: Wet Room Showers
A wet room can be an extraordinary solution for anyone planning a bathroom renovation. These designs eliminate shower doors and trays, creating an open and spacious feel. The room is fully waterproofed to prevent leaks, and a drain is installed directly into the floor, making wet rooms a stylish and practical choice for turning a smaller bathroom into a truly unique and luxurious space.
Revolutionising Shower Experience: Smart Technology
In line with the latest trends in home technology, Jigzaw Interiors Bathrooms in Stockwell also offer smart showers that integrate innovative features for a truly customised and individual shower experience. Our smart technology showers allow you to control temperature, water pressure, and even the spray pattern with the touch of a button. In addition, these smart controls can be programmed to remember your preferences, offering a personalised shower experience every time. Designed for comfort, convenience, and a touch of luxury, our smart technology showers make the mundane act of showering an engaging and luxurious experience.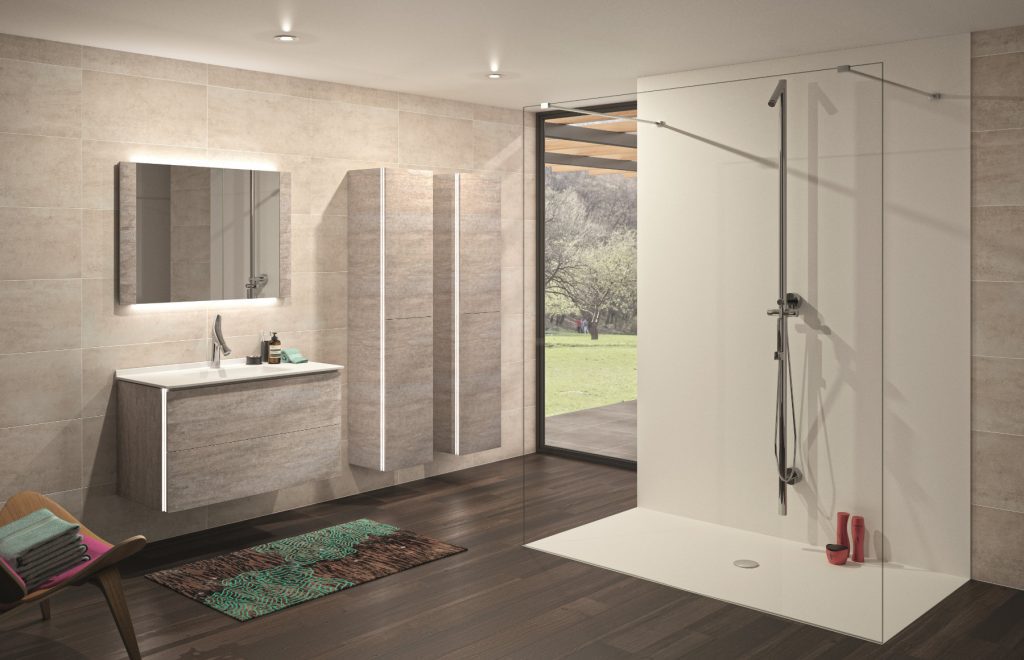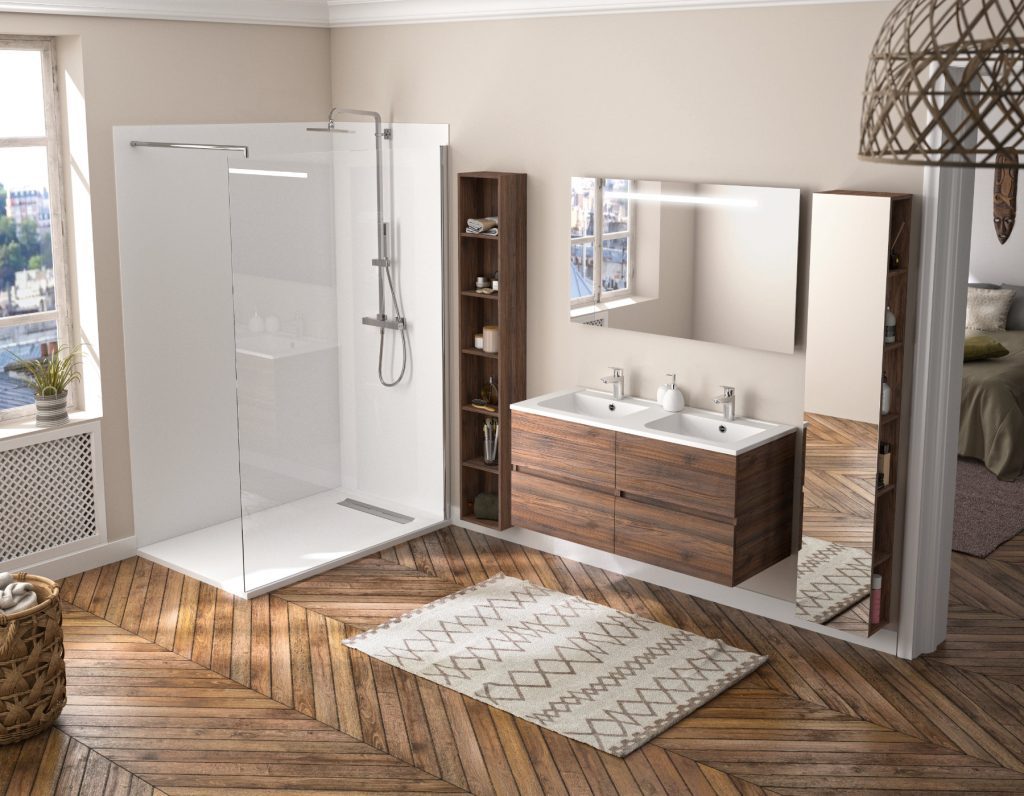 Inspiring Shower Colour Choices
At Jigzaw Interiors, we believe that a shower should not only function optimally but should also seamlessly align with your overall bathroom design. To achieve this, we offer an extensive range of colours from classic whites and blacks to sleek metallics and elegant earth tones. Whether you have a modern or traditional aesthetic in mind, our shower colour options will ensure that your new shower fits perfectly within your space.
Our Quality Bathroom and Shower Installation Service
With Jigzaw Interiors, you're not just purchasing a shower; you're investing in quality design and installation services. Our experienced team of professional installers works meticulously to ensure your new shower is fitted perfectly and functions flawlessly. From the initial consultation through to the final installation, we're with you every step of the way, delivering exceptional customer service and a bathroom that exceeds your expectations.
Jigzaw Interiors: Your Partner in Bathroom Design and Installation
We understand that choosing the perfect shower for your bathroom can be a daunting task. That's why we're committed to making the process as smooth as possible. Our Stockwell bathroom design experts at Jigzaw Interiors are always on hand to advise and guide you, offering professional insights into what will work best for your unique bathroom space.
Your dream bathroom is within reach. Allow Jigzaw Interiors to guide you through the myriad of shower options available, helping you to create a space that is functional, beautiful, and uniquely yours. Call us to start your bathroom transformation journey today and experience the Jigzaw Interiors difference.