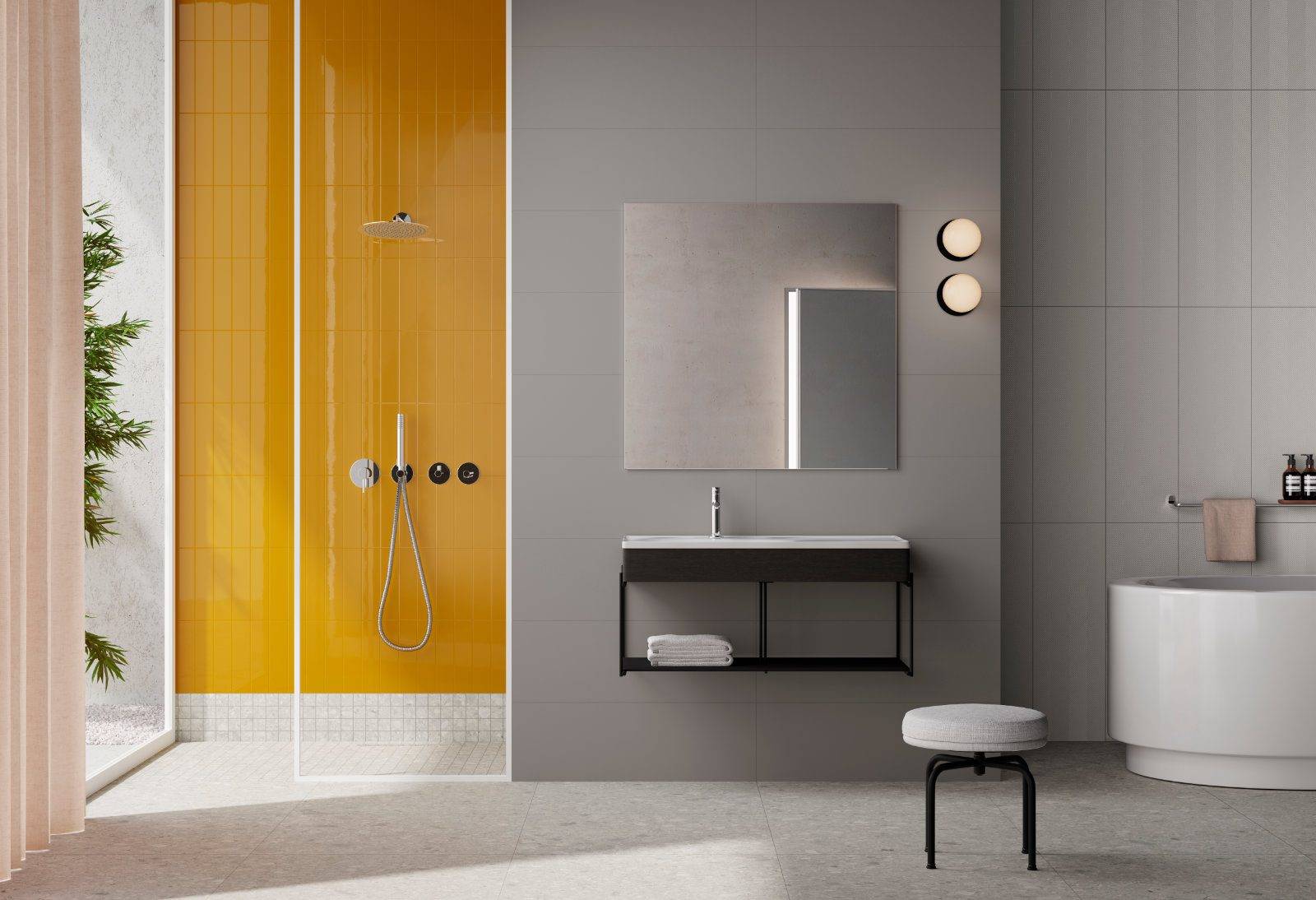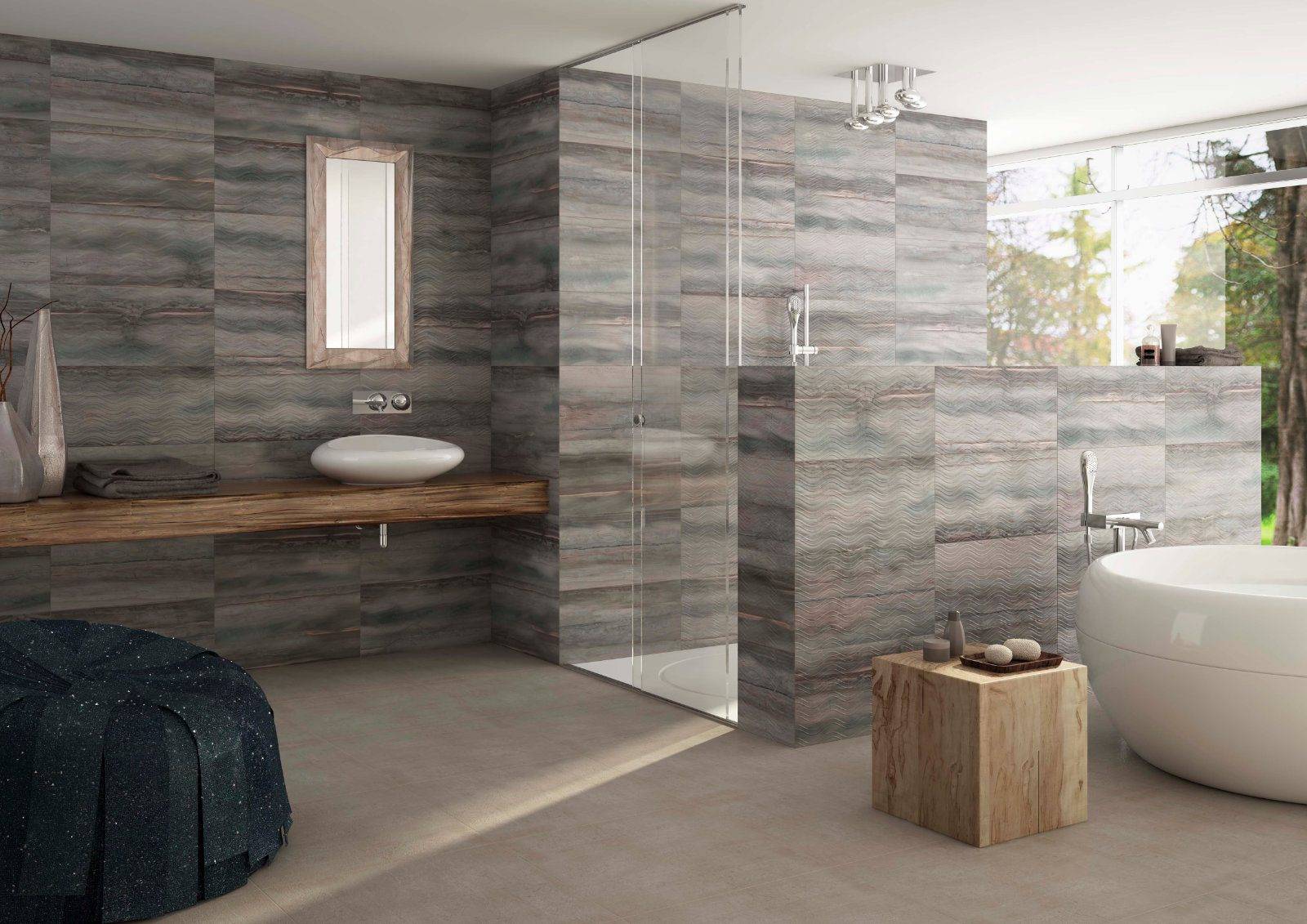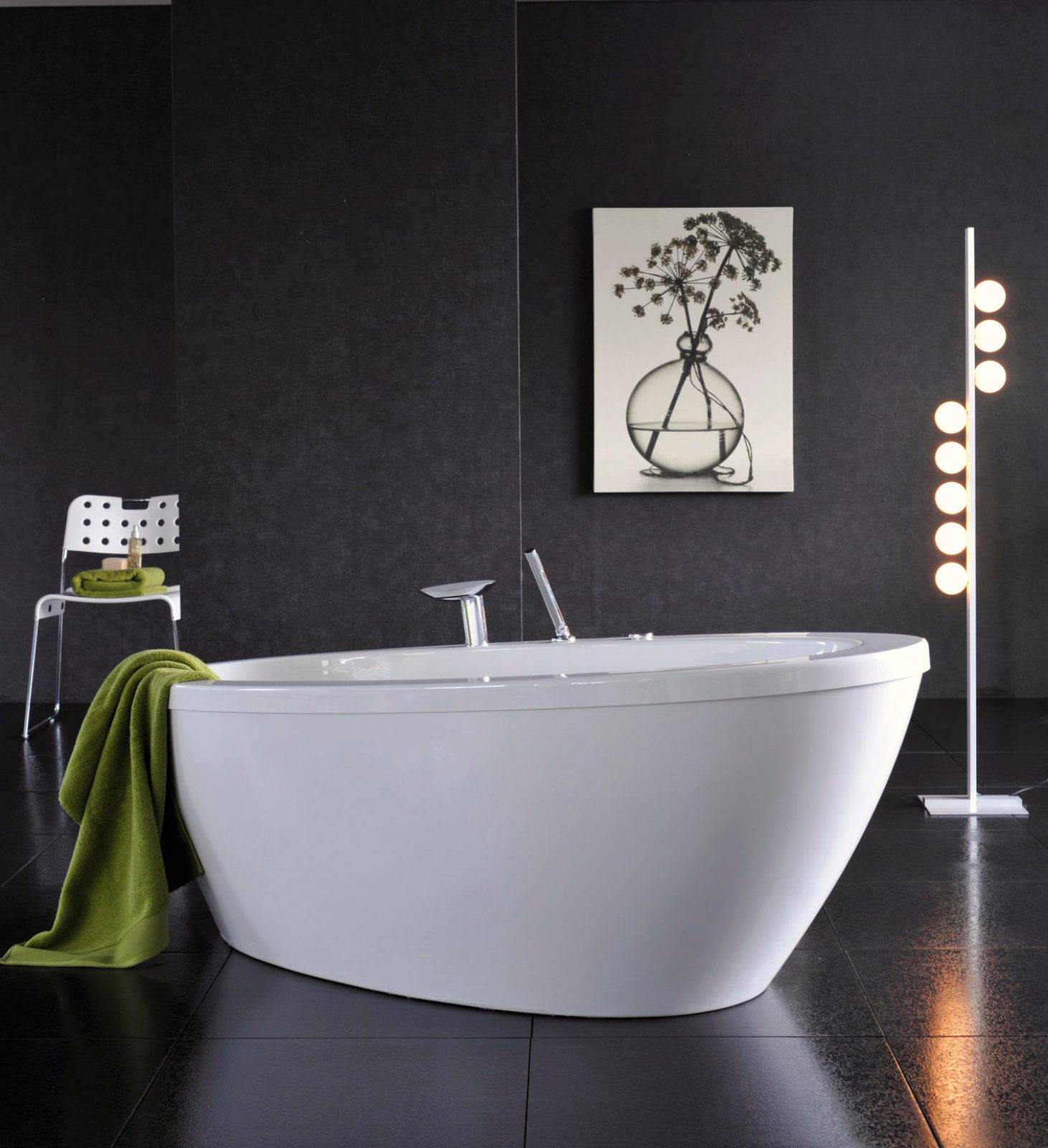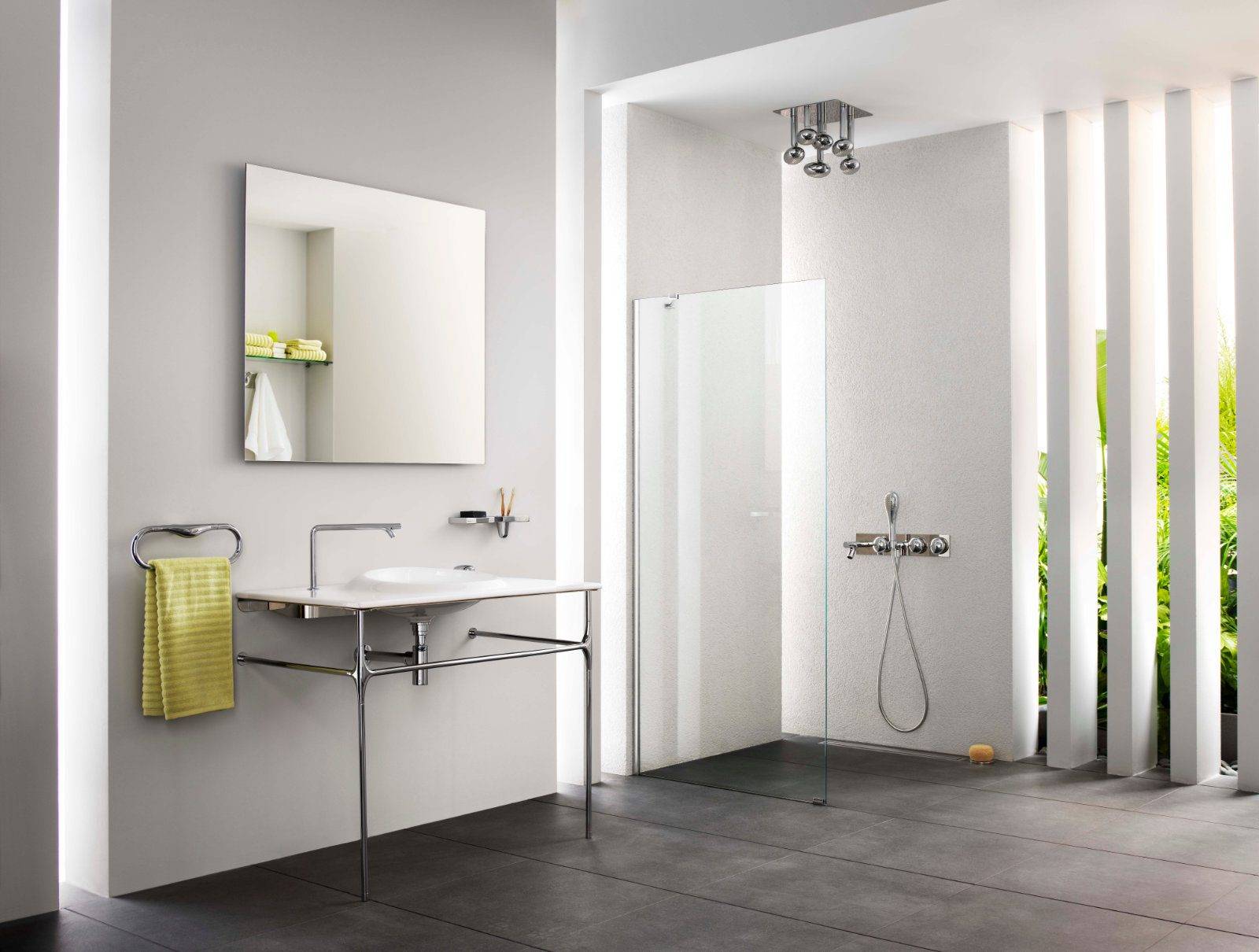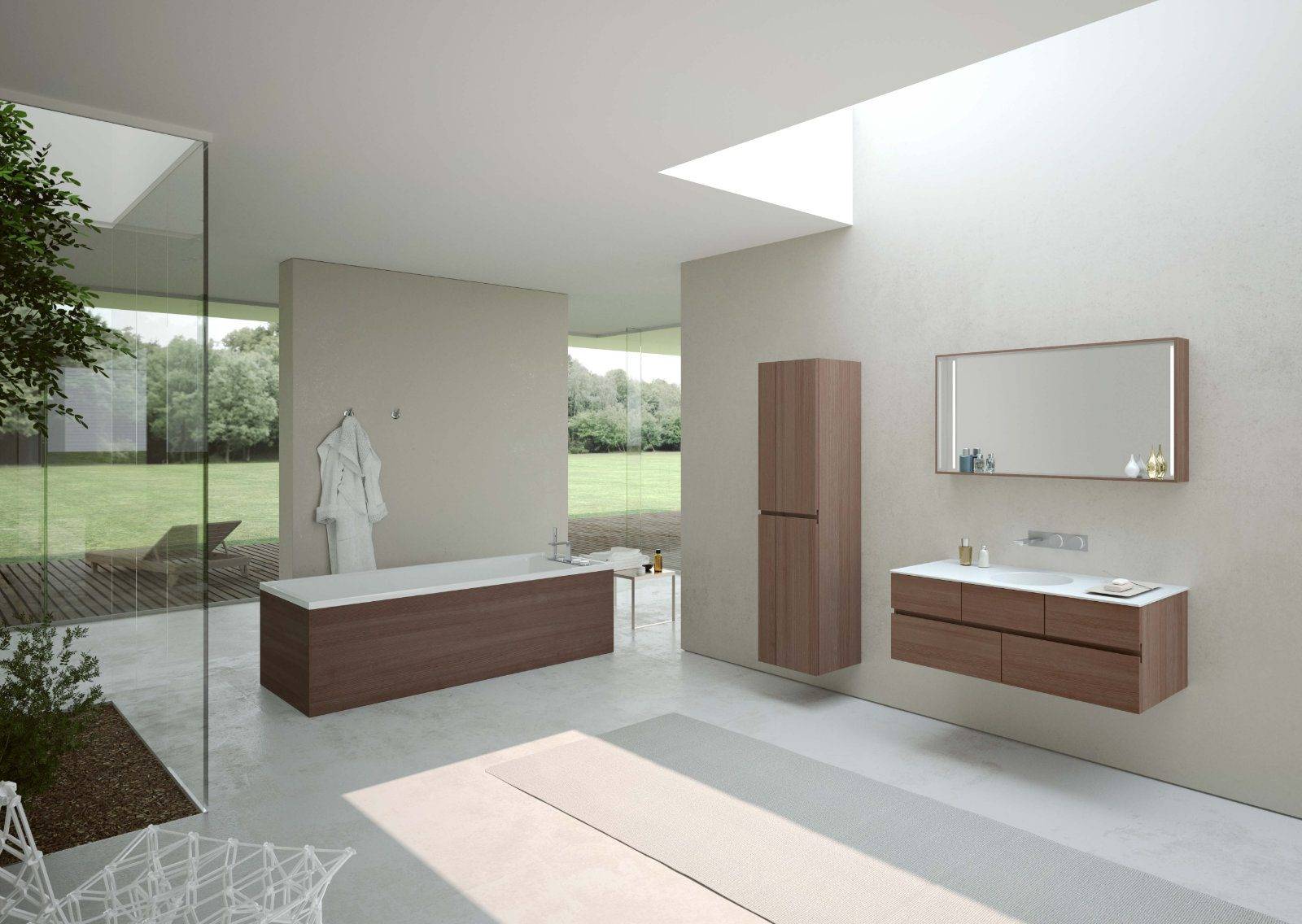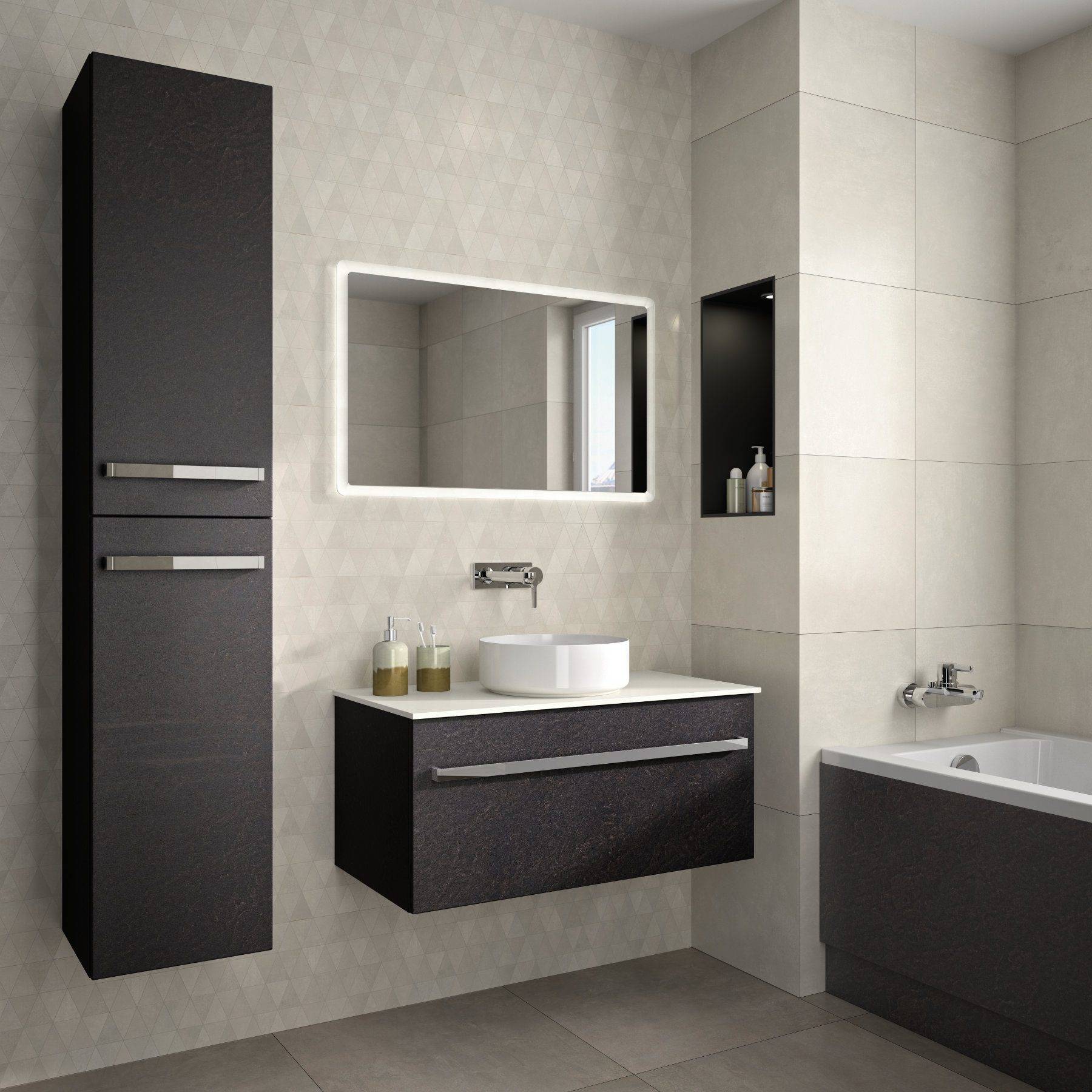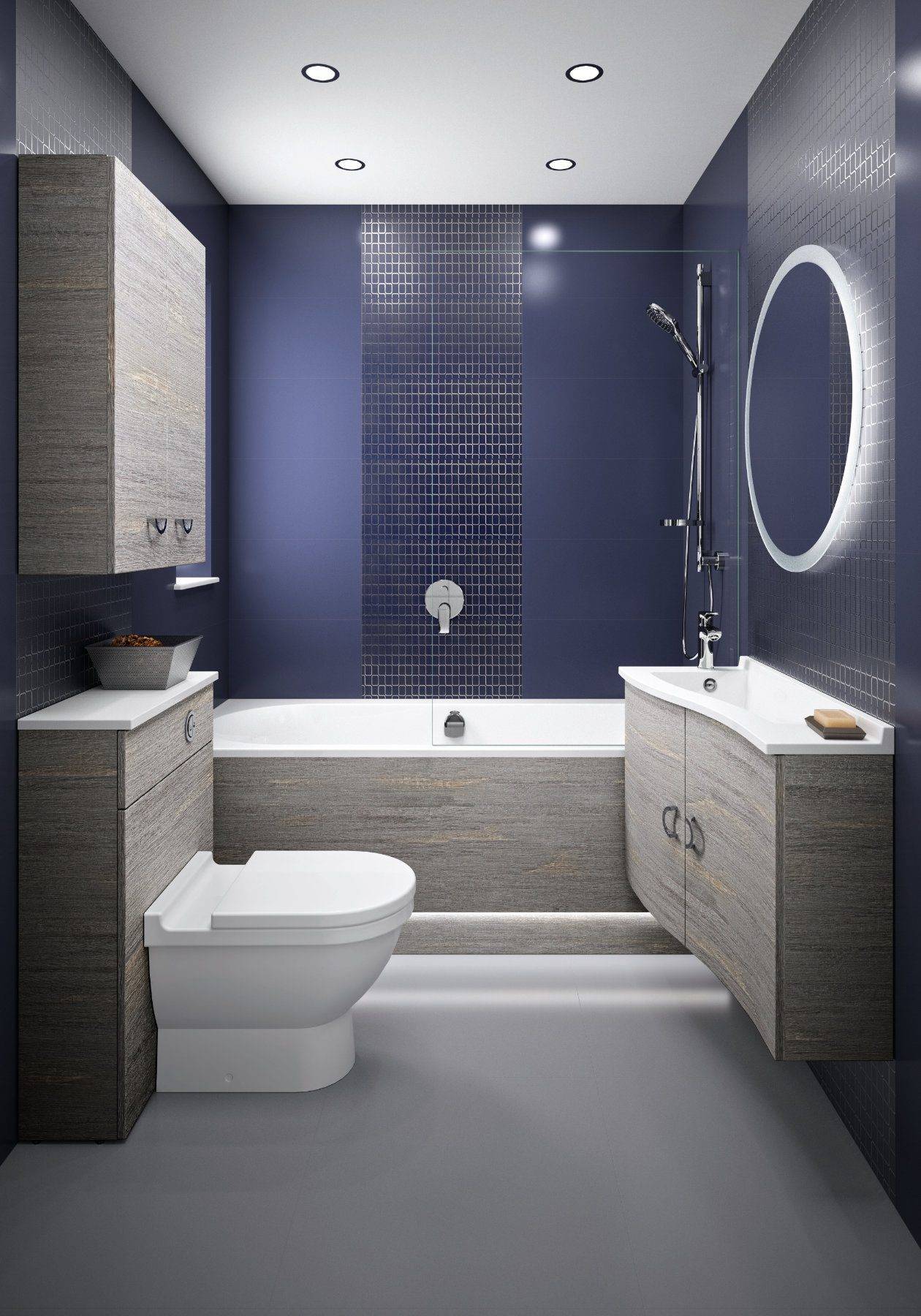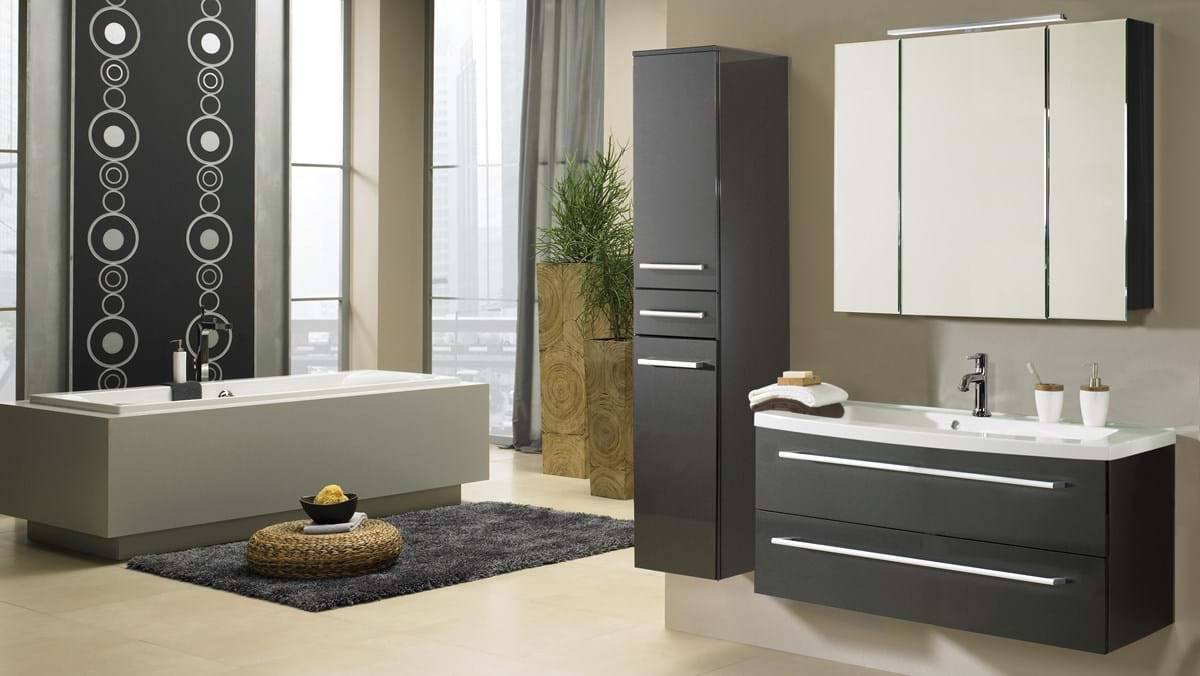 Vitra Vibrant Walk In Shower.
Vitra Neutral Bathroom With Walk In Shower.
Vitra Oval Freestanding Bath.
Vitra Modern Bathroom With Walk In Shower.
Vitra Modern Wood Effect Bathroom.
Sti On Vessel Basin 4 Drawer.
Sit On Vessel Basin 1 Drawer.
Jolie 110 Antra 17 Venstreoverloeb.
Modern Bathrooms
Looking for the perfect modern bathroom? At Jigzaw Interiors in Stockwell, we truly understand that bathrooms are typically far more than functional spaces as per the traditional notion of a bathroom. Instead, in modern times, bathrooms have transformed into personalised sanctuaries we can retreat to for a soothing escape from our hectic daily routines.
Combining aesthetic elegance and cutting-edge technology, the modern bathroom fosters a welcome environment of calm, comfort, and luxury. Whether you are looking for a modern ensuite, family bathroom, wet room or wc, talk to Jigzaw Interiors in Stockwell today.
What Defines a Modern Bathroom?
Clean, Minimalist Design
The cornerstone of modern bathroom design is a minimalist approach, characterised by clean lines and a lack of clutter. This doesn't equate to sterile or cold; in fact, the minimalist ethos is all about creating a sense of tranquillity and space. By utilising clever storage solutions and carefully selected fixtures, a modern bathroom feels open, spacious, and orderly, offering a serene oasis away from the demands of everyday life.

Sophisticated Palette and Accent Details
Neutral shades—creams, whites, and greys—are the typical choices for a modern bathroom, contributing to a serene and spacious ambience. Yet in a modern Jigzaw Interiors bathroom, and depending on what you wish to achieve, our specialist bathroom designers aren't afraid to punctuate this quiet elegance with daring colour accents or strikingly patterned tiles, infusing the space with a distinct sense of personality while maintaining its minimalist charm.

Technological Innovation
At Jigzaw Interiors, we merge style and sustainability in our modern bathrooms with the inclusion of carefully thought-out high-tech features. The integration of digital showers, sensor-driven taps, underfloor heating, and energy-efficient LED lights augments user convenience, whilst also championing environmental responsibility.
Spa-Inspired Luxury
Taking cues from high-end spas, our modern bathroom spaces incorporate elements such as rainfall showerheads, soaking tubs, and home steam showers, for an unparalleled sense of luxury. The addition of natural features, such as plants or Scandinvian style light wood accents, further enhance the tranquil, spa-like atmosphere.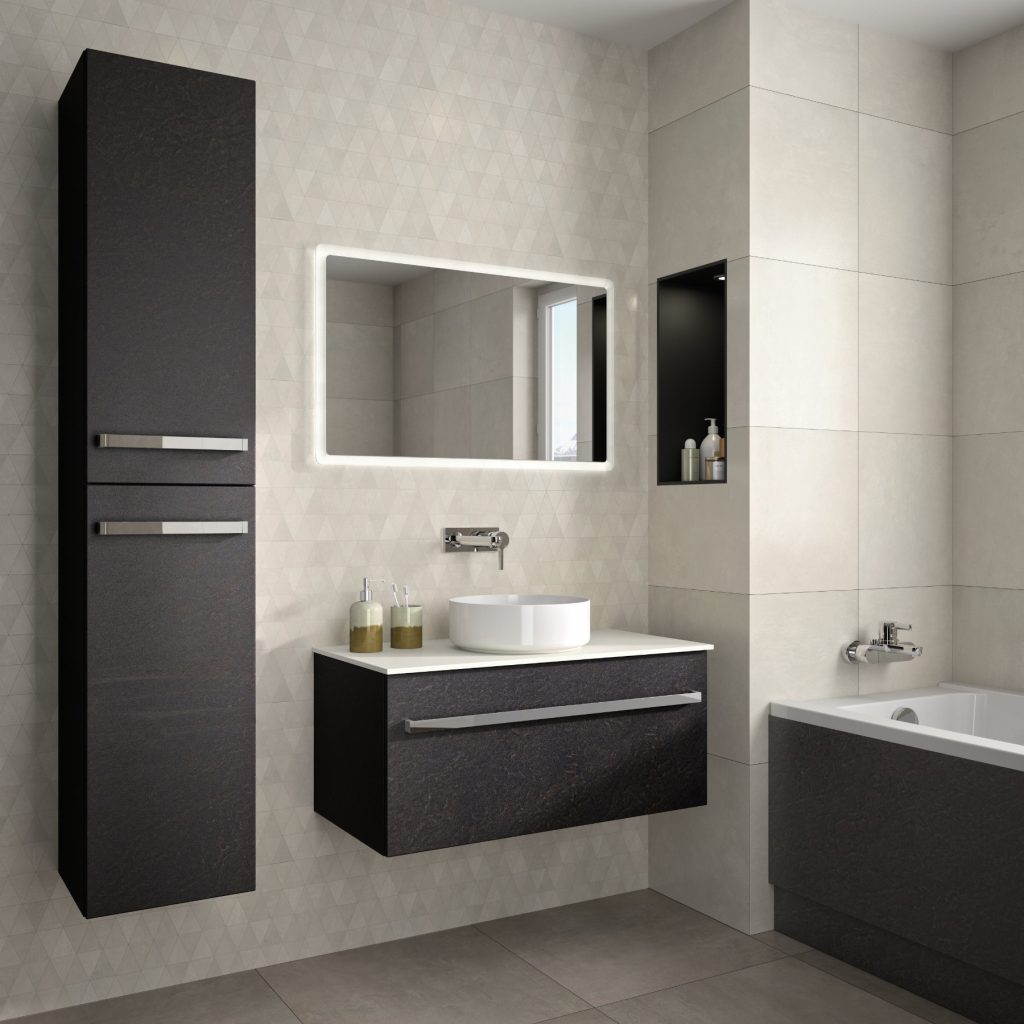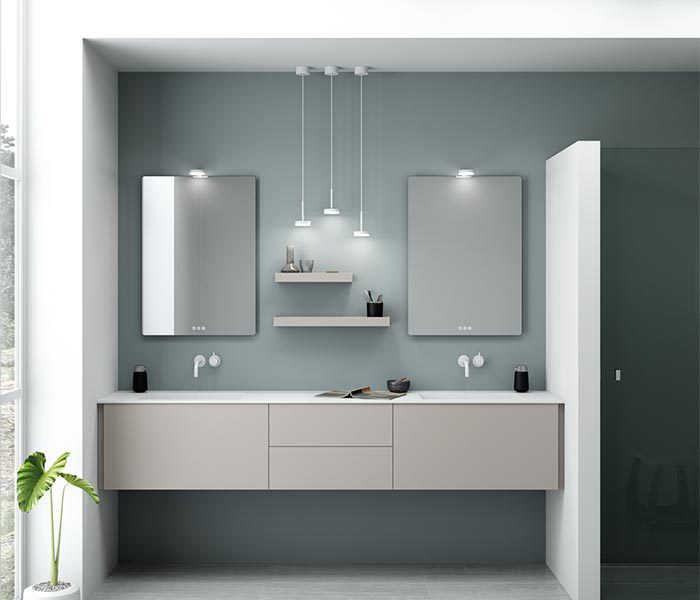 Why Modern Bathrooms Appeal
The appeal of modern bathrooms lies in its perfect blend of clean, geometric lines, neutral hues, and meticulously chosen fixtures, which together create a serene and balanced aesthetic. Each aspect is thoughtfully considered to maximise space and encourage flow, giving the room an inherently pleasing structure and sense of order. But the allure goes beyond this initial visual appeal. Modern bathrooms transcend their basic function to offer a haven of calm, a space separate from the rest of the home where you can unwind, refresh, and rejuvenate. This transformative aspect is central to the charm and widespread desirability of modern bathroom designs.
Customised Indulgence
At Jigzaw Interiors Bathrooms, our modern designs are synonymous with luxury, but not just any luxury—luxury personalised to your preferences. In our bathrooms, modern technology and design meet to provide an unrivalled bespoke indulgent experience. Take, for instance, our smart digital showers that adjust to your preferred temperature, water flow or even colour-changing lights at the touch of a button, or the lavish deep-soaking tubs that invite you to unwind after a long day.
Each feature is carefully chosen and integrated to offer you the highest level of comfort and luxury, according to your liking. This ability to elevate everyday routines into indulgent experiences is a defining characteristic of modern bathrooms that greatly adds to their appeal.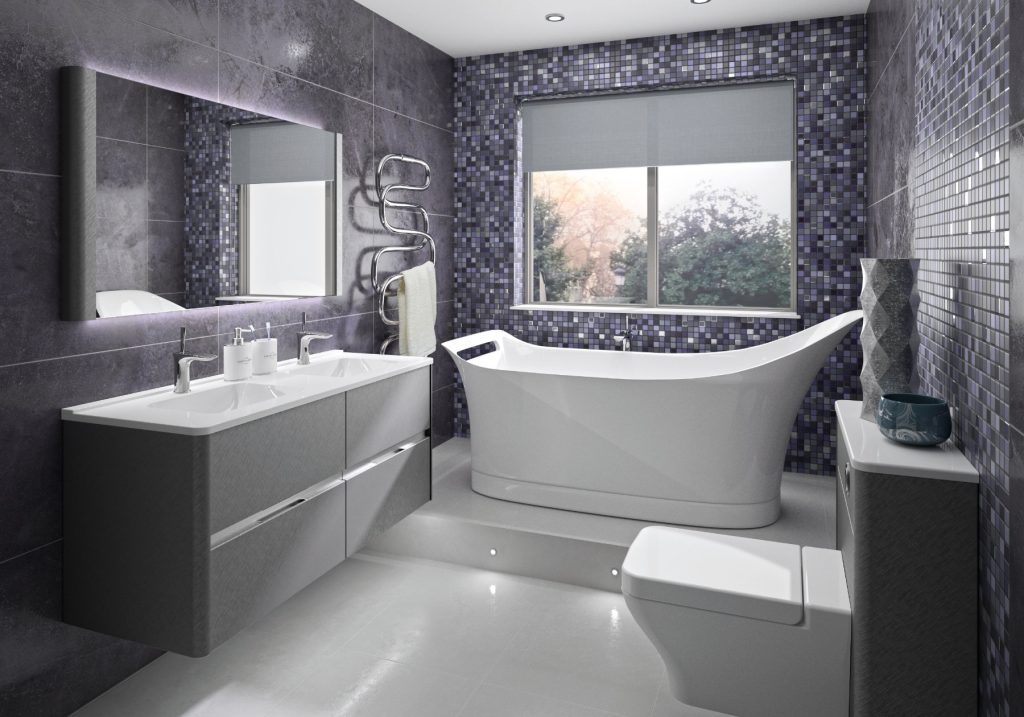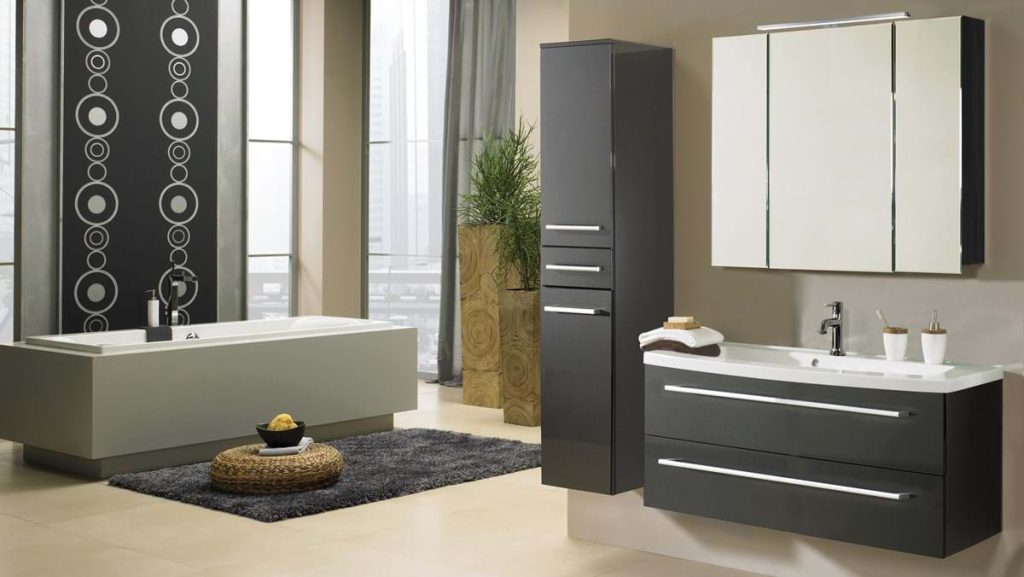 Practical and Sustainable
While the allure of modern bathrooms undoubtedly lies in part in their elegant aesthetics, they are also renowned for their practicality. Smart space-maximising storage solutions ensure that everything has its place, leading to a clutter-free environment that makes daily routines smoother and more efficient.
Alongside practicality, modern bathrooms by Jigzaw Interiors are a testament to sustainability. We incorporate eco-friendly features such as low-flow fixtures and energy-efficient LED lighting. This commitment to green practices aligns with broader environmental conservation efforts and can significantly reduce your water and electricity bills. As such, the allure of the modern bathroom extends to those who value both design and sustainability.
A Future-Focused Investment
Investing in a modern bathroom is not just about upgrading your present living experience—it's also a strategic move for the future. A modern bathroom, with its timeless design, sustainable features, and cutting-edge technology, is an asset that enhances your home's overall value and appeal. If and when you decide to sell your property, a modern bathroom can significantly attract potential buyers, promising a higher return on your investment. This combination of immediate gratification and future-proofing makes modern bathrooms an appealing choice for homeowners.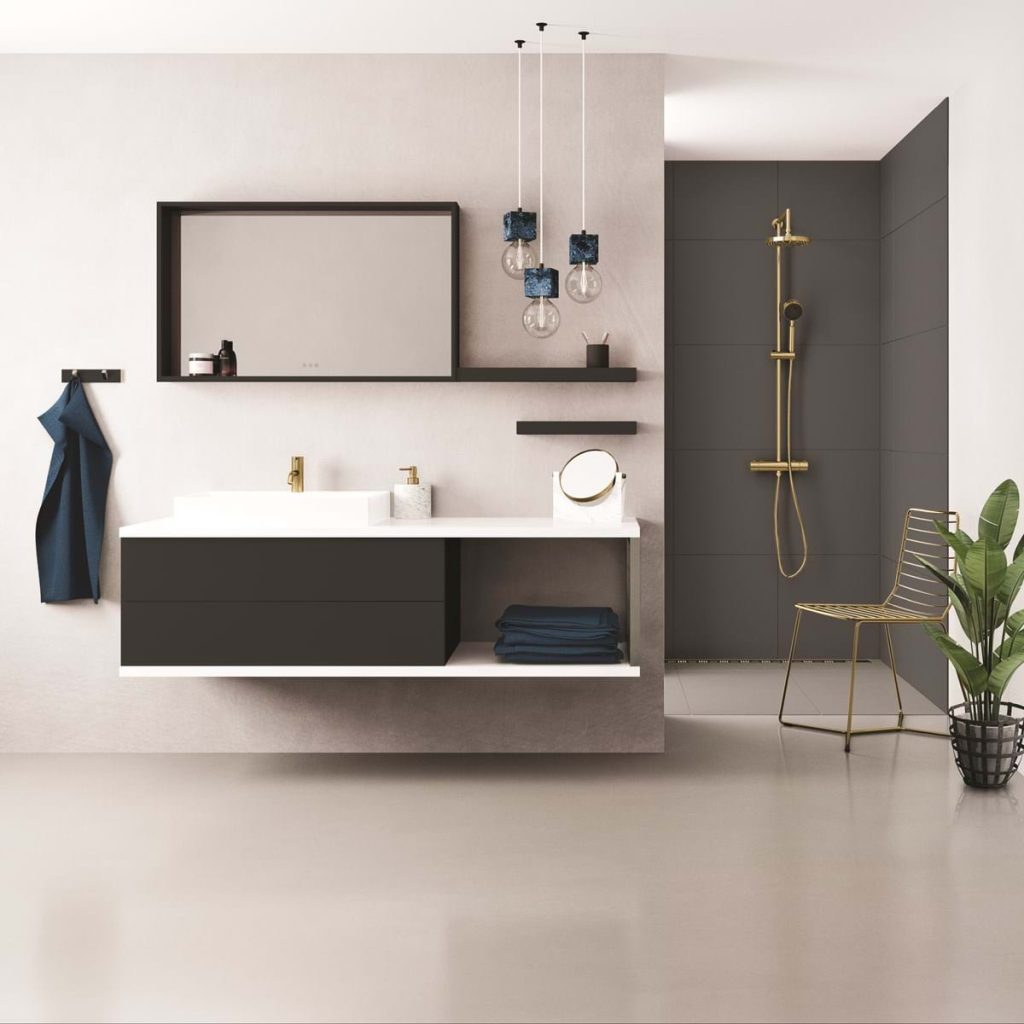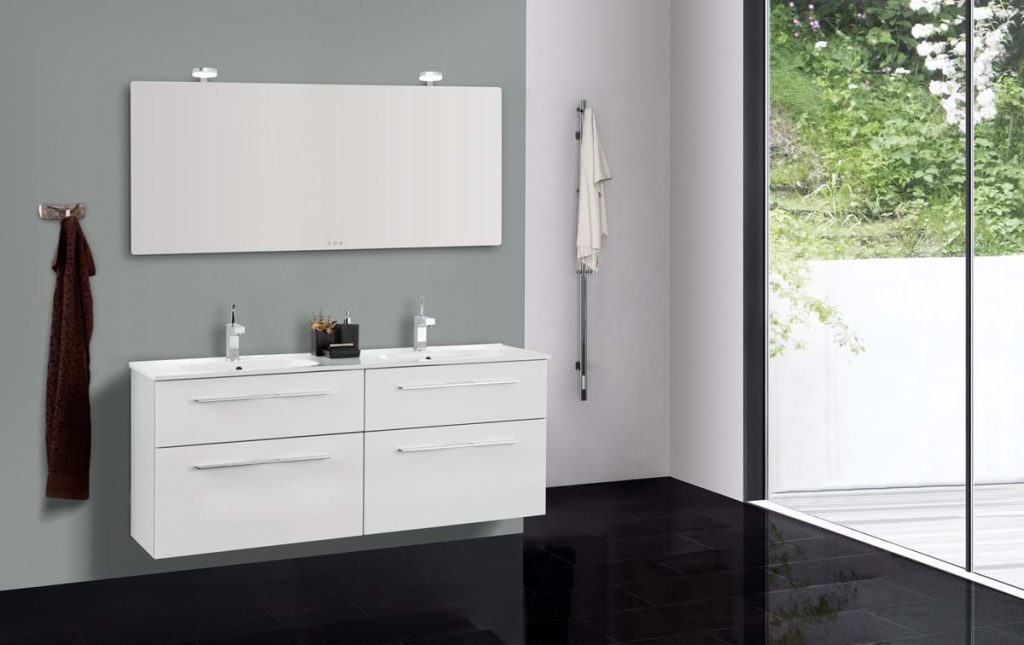 Wellness-Oriented Design
Wellness has become a major focus in home design, and modern bathrooms are at the forefront of this trend. By incorporating therapeutic elements like chromotherapy lighting, which uses colours to adjust body vibrations to frequencies that result in health and harmony, aromatherapy showerheads, and integrated sound systems, we create spaces that enhance both physical and mental wellbeing. These features, along with the serene, clutter-free environment inherent in modern bathroom design, foster a soothing ambience that encourages relaxation and stress reduction. This focus on health and wellbeing is a distinctive aspect of modern bathrooms, making them appealing to those seeking a holistic living experience.
Popular Modern Bathroom Features
Modern bathrooms encapsulate a variety of fixtures and features aimed at enhancing both functionality and aesthetics. Popular elements include floating vanities for a minimalist look, luxurious walk-in showers with frameless enclosures, freestanding bathtubs as statement pieces, and the integration of smart technology such as heated floors and digitally controlled showers.
Adherence to a minimalist aesthetic is echoed in the fixtures, while eco-friendly features like low-flow faucets contribute to sustainability. Large, frameless mirrors and clever storage solutions help maintain a spacious and organised feel. Please contact Jigzaw Interiors for our full product range, available to see in person in our luxury Stockwell bathroom showroom.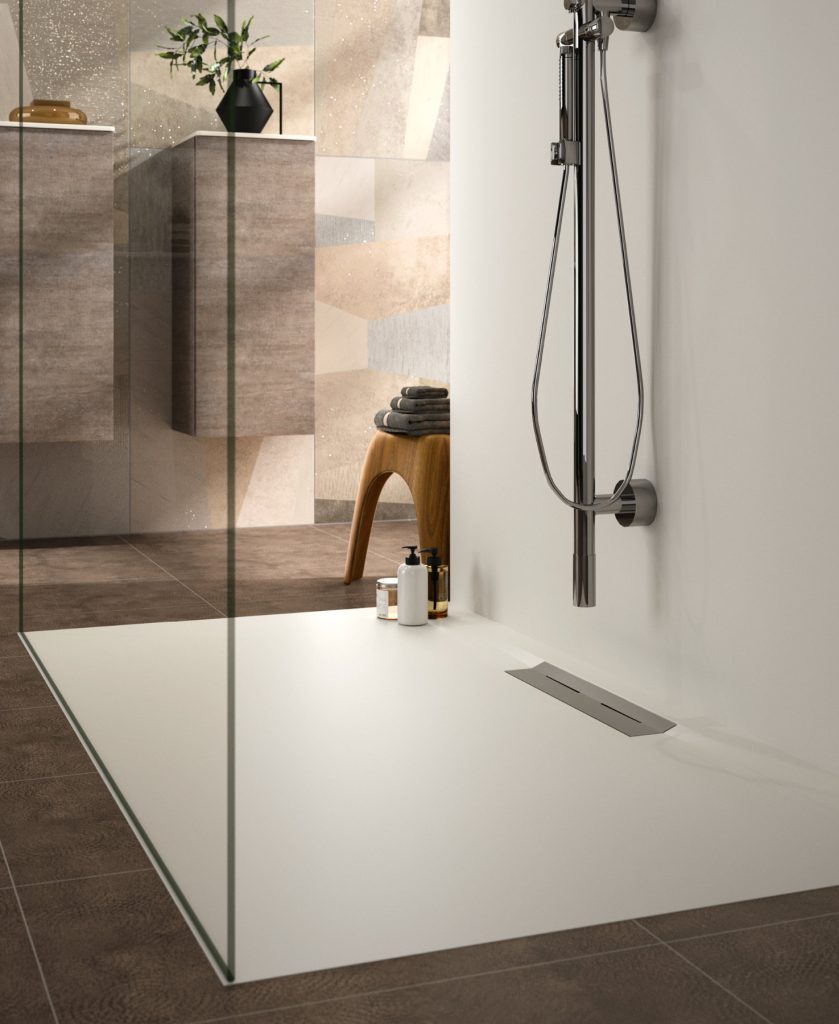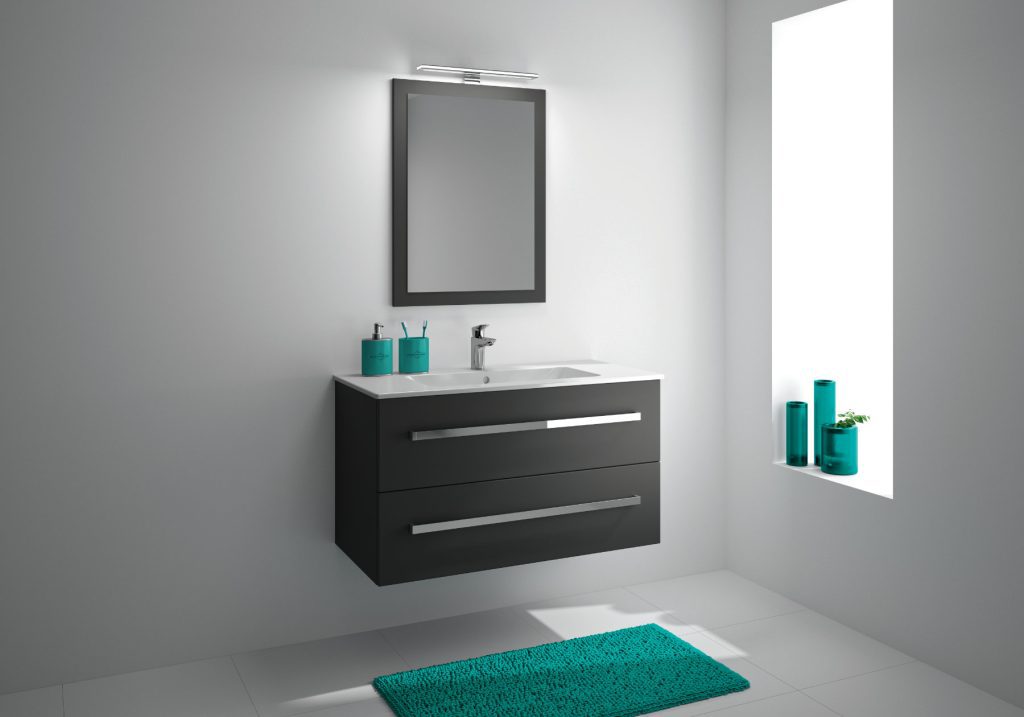 Book Your Free Bathroom Design Visit
Jigzaw Interiors Bathrooms redefines modern bathroom design by blending aesthetics, technology, and practicality. Our vision transcends the notion of trend-based designs to create spaces that embody comfort, convenience, and personal wellbeing.
Download our luxury brochure to browse our broad selection of modern bathroom products, or else please book a free bathroom design appointment with one of our experts. Whether you're redesigning or building anew, our team at Jigzaw Interiors Bathrooms stands ready to assist, helping you transform your bathroom into a modern, personalised sanctuary.