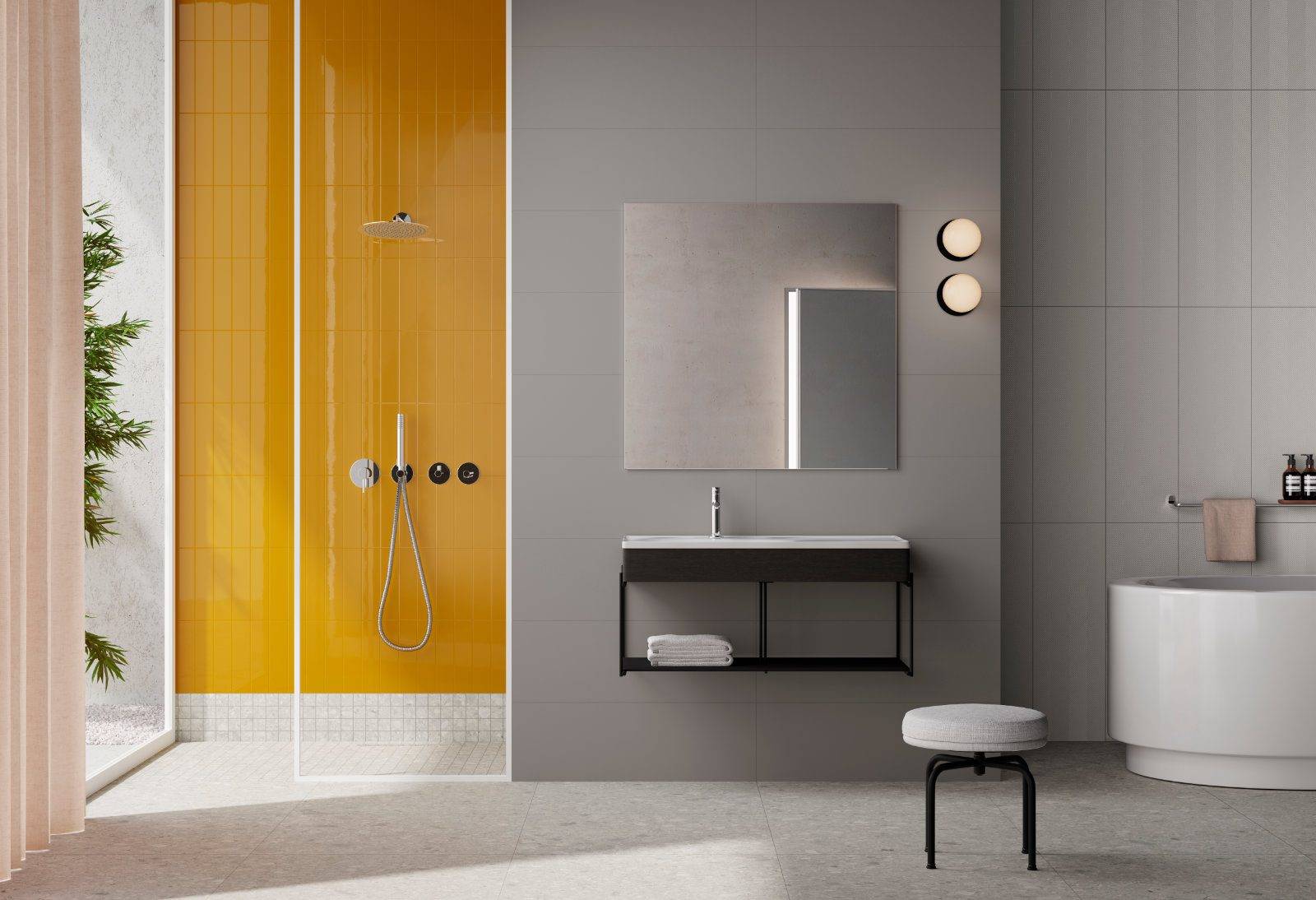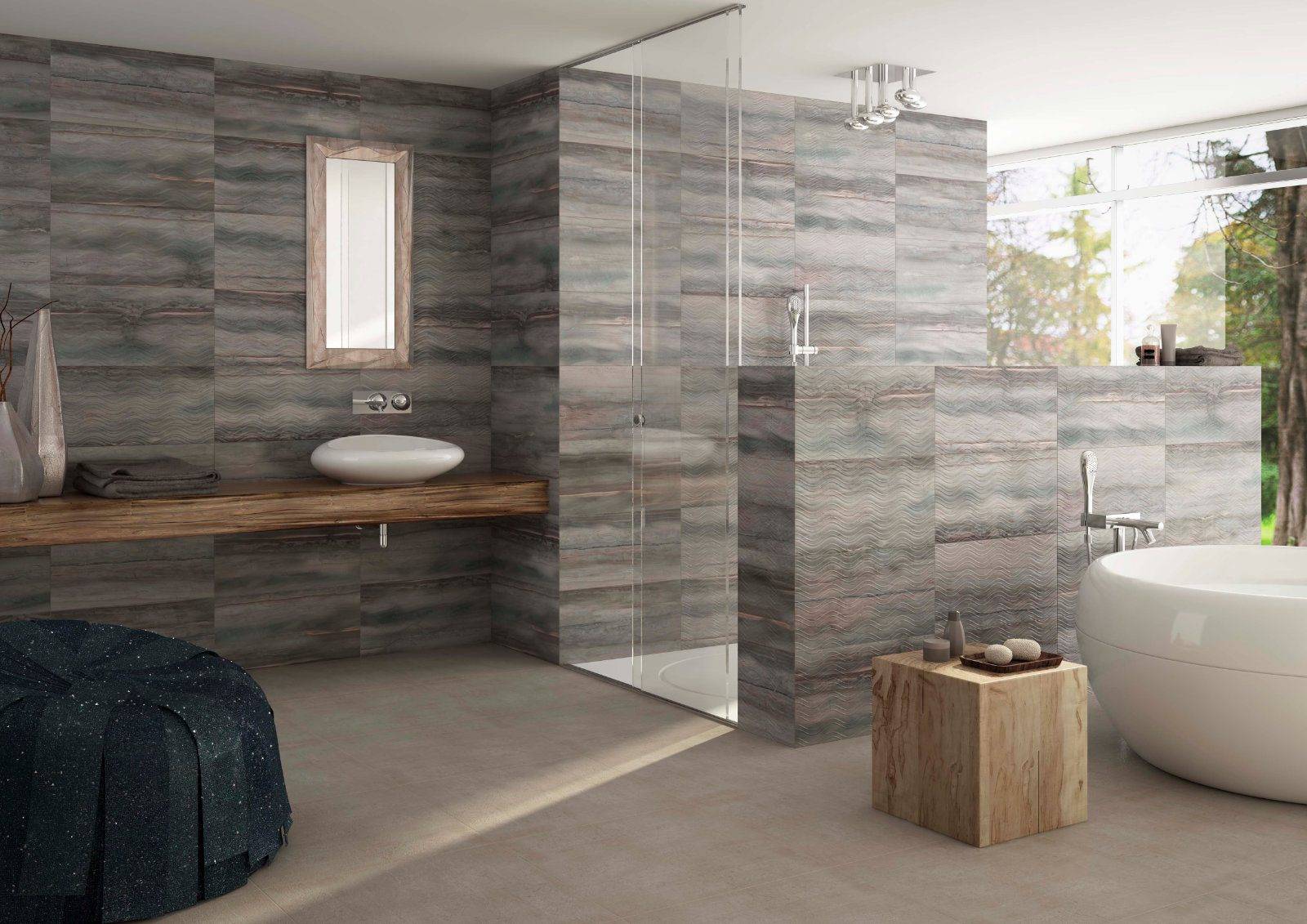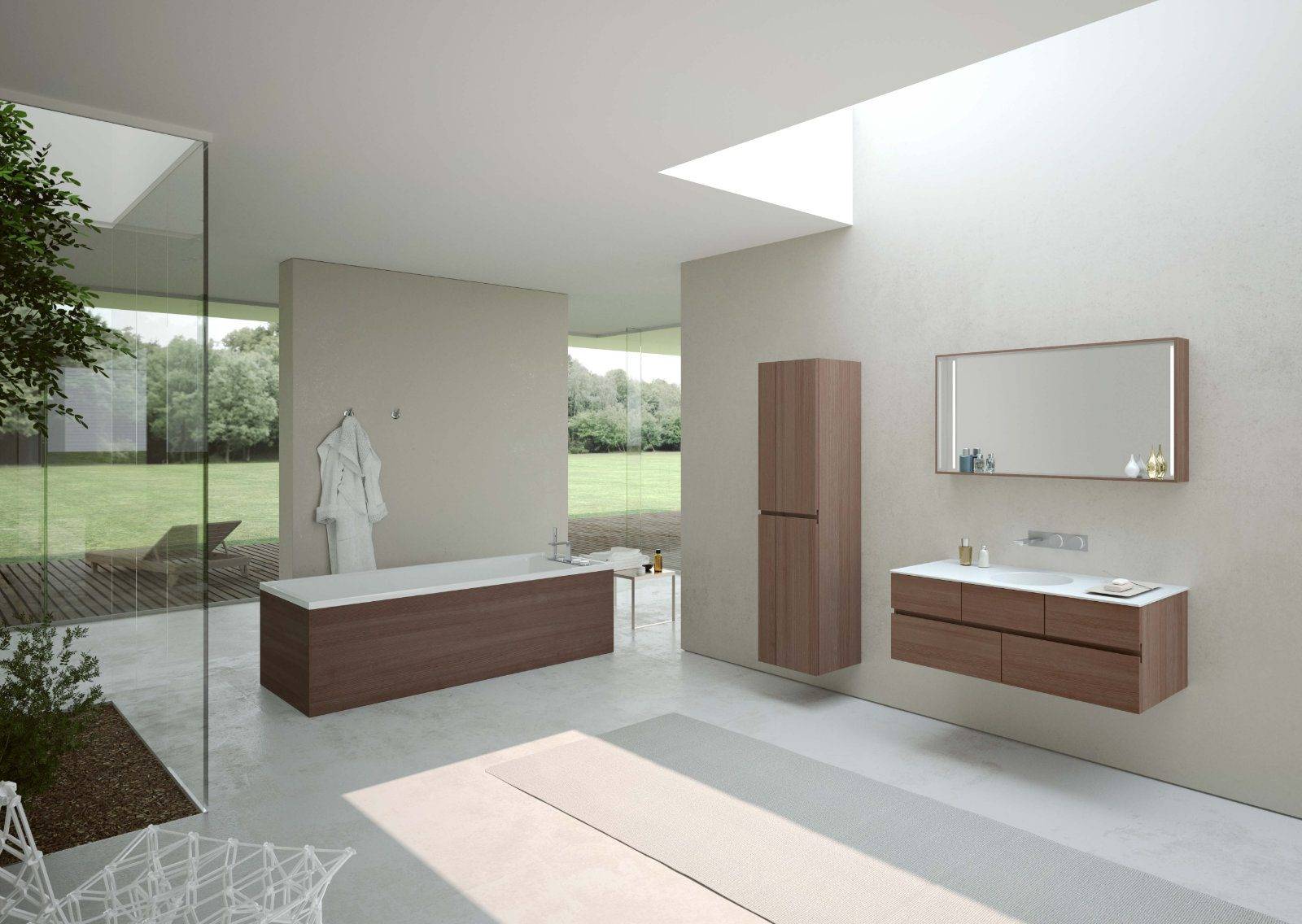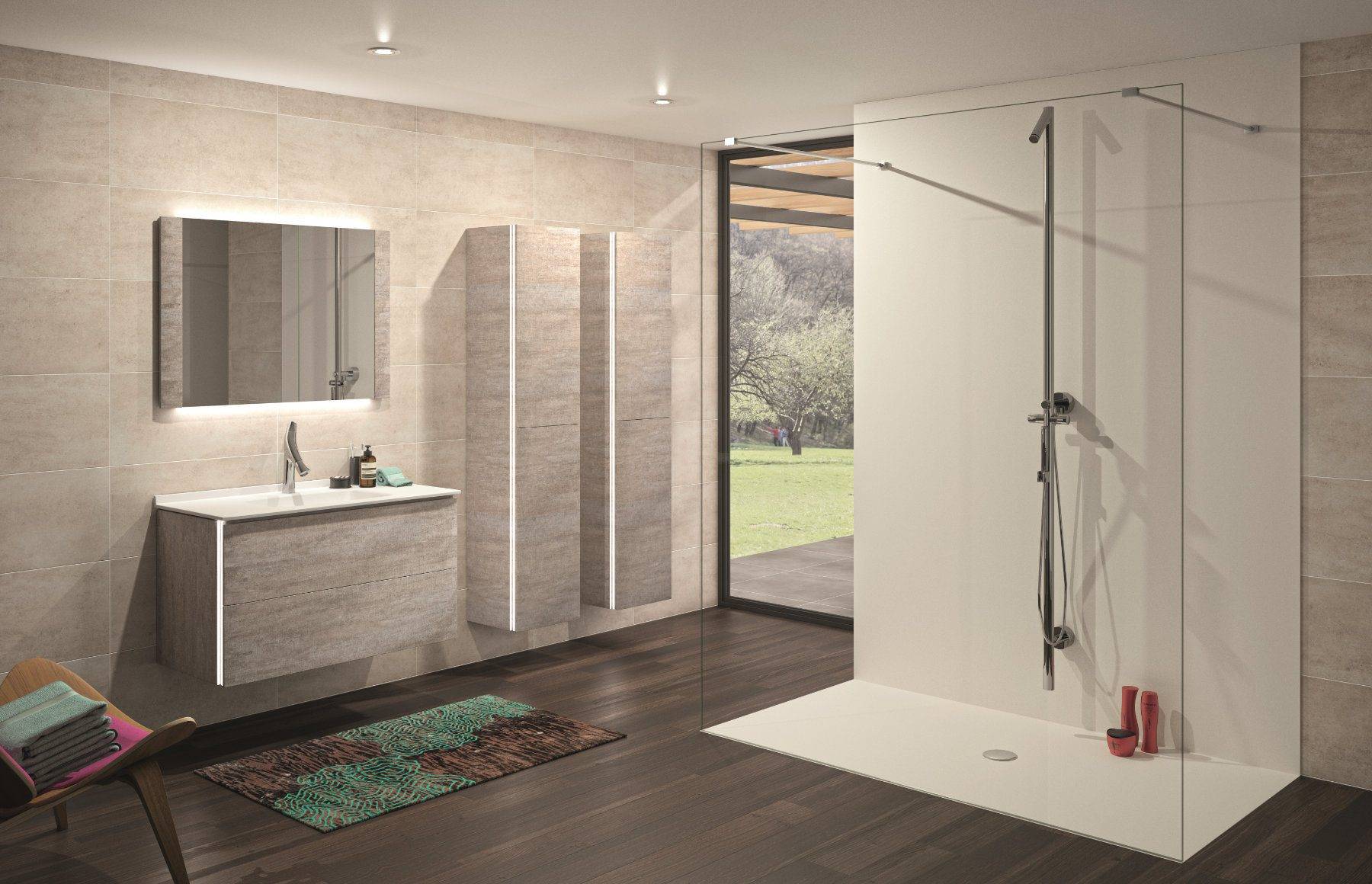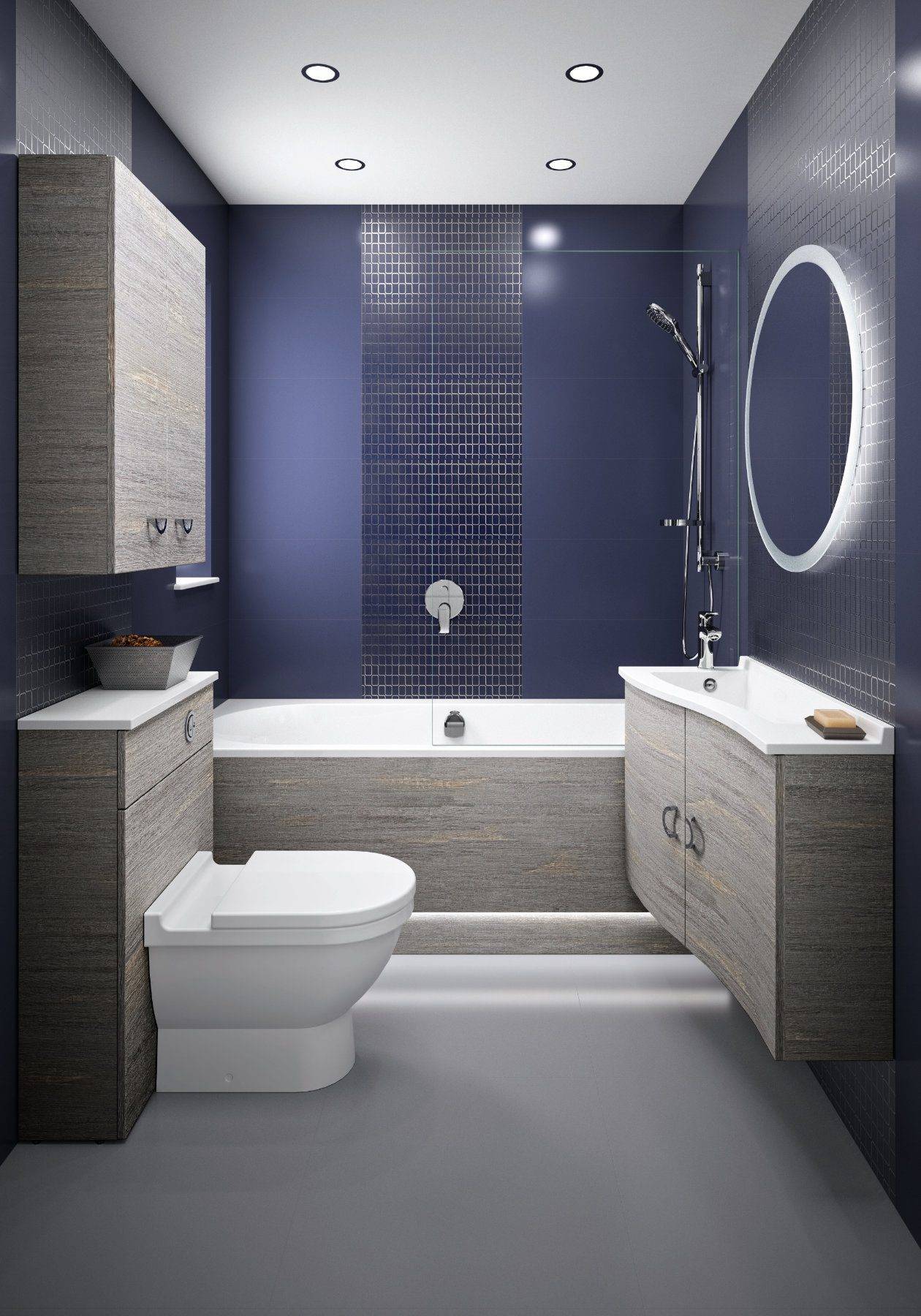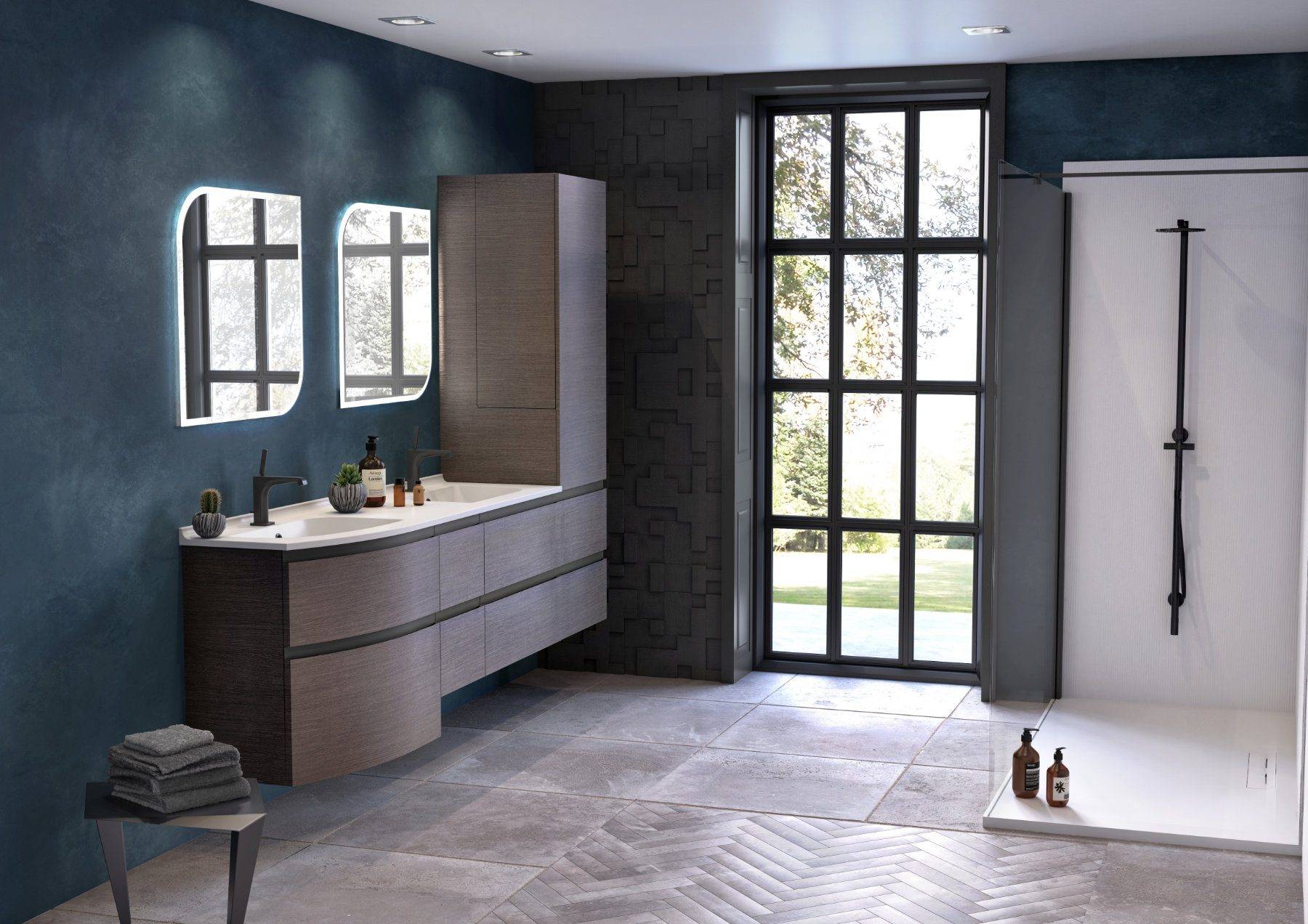 Vitra Vibrant Walk In Shower.
Vitra Neutral Bathroom With Walk In Shower.
Vitra Modern Wood Effect Bathroom.
Luxury Bathrooms
Welcome to Jigzaw Interiors in Stockwell, the premier destination for bespoke luxury bathroom designs that redefine opulence and elegance. Our team of expert bathroom designers and installers is dedicated to creating captivating spaces that reflect your unique style and enhance your daily bathroom routines. With our unwavering commitment to quality, innovation, and attention to detail, we transform bathrooms into havens of luxury and relaxation. Discover the world of indulgence as we guide you through what defines a bathroom as truly luxurious, from layout and products, to finishes and specifications, and more…
The Essence of Luxury Bathrooms
Luxury bathrooms are more than just functional spaces; they are sanctuaries of rejuvenation, personal retreats where you can unwind and immerse yourself in serenity. What distinguishes a bathroom as luxurious lies in its meticulous design, exceptional craftsmanship, and the use of high-quality materials. Every element is carefully curated to create a harmonious and lavish environment that transcends the ordinary, into an extraordinary lavish and enjoyable space!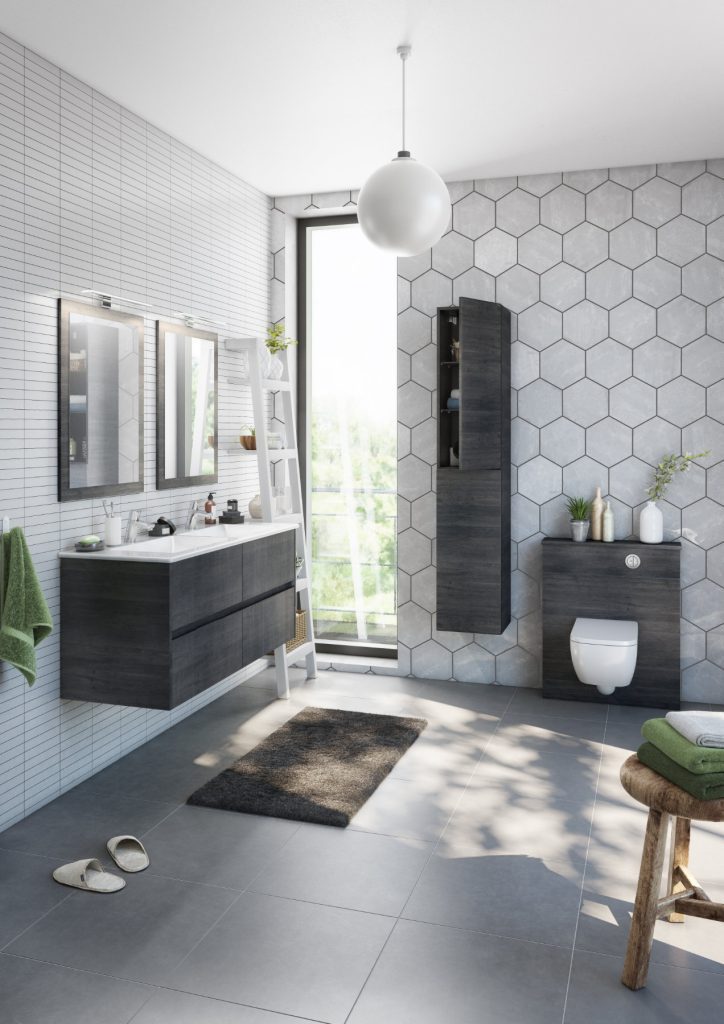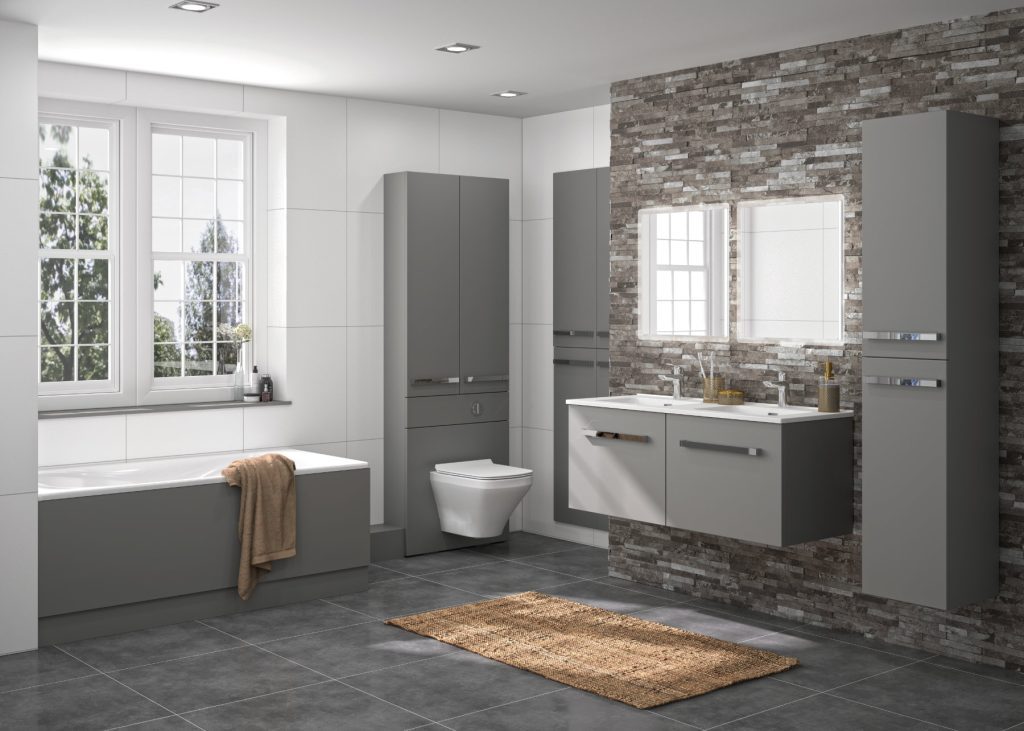 Designing for Opulence: Bathroom Layout and Space Optimization
One of the hallmarks of a luxury bathroom is its thoughtful layout. At Jigzaw Interiors in Stockwell, we understand that each client has unique preferences and requirements, and our design experts work closely with you to tailor your bathroom's layout to your specific needs, ensuring optimal functionality without compromising on style.
Whether you envision a spacious bathroom with separate areas for bathing, showering, and vanity, or a more intimate retreat with an open-concept design, we can bring your bathroom dreams to life. We consider factors such as natural light, flow, and ease of movement to create a space that is both visually striking and highly functional.
Unparalleled Product Selection: Elevating Luxury to New Heights
A luxury bathroom is defined by its selection of premium products and fixtures. At Jigzaw Interiors Bathrooms in Stockwell, we offer an exquisite range of meticulously crafted bathroom products and features from renowned brands, guaranteeing both exceptional quality and aesthetic appeal. From sleek and contemporary to timeless and traditional, we cater to a diverse range of styles, ensuring a truly bespoke bathroom experience.
Indulge in our extensive collection of elegant freestanding bathtubs, luxurious rain showers, designer vanities, and state-of-the-art fixtures that effortlessly blend form and function. Our team will guide you through the selection process, helping you choose the perfect bathroom products that align with your personal vision of luxury and sophistication.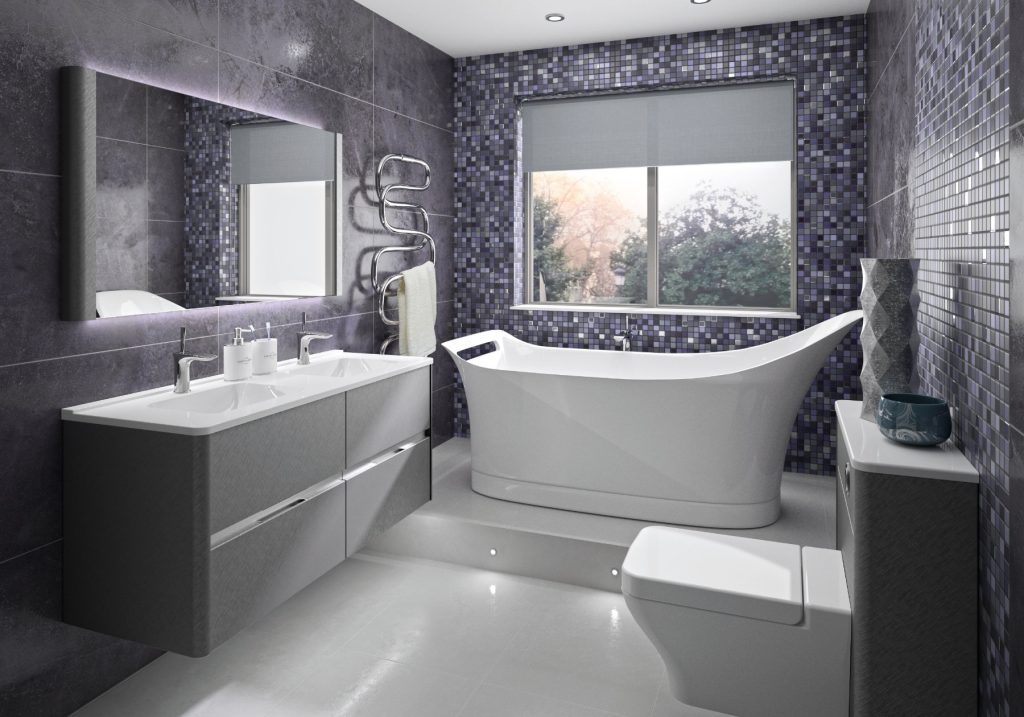 Finishes and Specifications: Exquisite Details Make the Difference
In a luxury bathroom space, it's the meticulous attention to detail that truly sets it apart from the crowd. The choice of finishes and specifications plays a crucial role in creating an atmosphere of opulence and refinement. Jigzaw Interiors in Stockwell offers an extensive range of luxurious finishes, including fine marble, gleaming metals, exquisite natural stone, and sumptuous wood, all meticulously sourced and handpicked to elevate your bathroom design.
Further to this, our team of skilled bathroom installers ensures that every element is seamlessly installed, from intricately designed tiles to custom-cabinetry and precision-engineered fixtures. Impeccable attention to detail and uncompromising quality are the hallmarks of our work, ensuring that your luxury bathroom exceeds all expectations.
Design Advice: Elevating Your Luxury Bathroom
At Jigzaw Interiors in Stockwell, we believe in going beyond the ordinary to create extraordinary luxury bathrooms. To achieve this, there are a number of considerations we will work through with you in order that we can fully enhance your dream bathroom experience: –
Size and Style: While luxury bathrooms can range in size, larger bathroom spaces often allow for more extravagant features such as grand double vanities, spacious walk-in showers, and freestanding soaking tubs. However, even smaller bathrooms can exude luxury through carefully chosen fixtures and finishes.
Colours and Textures: The bathroom colour palette you select can greatly impact the overall atmosphere of your luxury bathroom. Rich, sophisticated tones such as deep blues, emerald greens, and warm neutrals create an aura of elegance. Combining different textures, such as smooth marble surfaces, plush towels, and gleaming metallic accents, adds depth and visual interest to the space.
Lighting: Proper lighting is essential in a luxury bathroom to enhance the ambiance and functionality. Incorporate a combination of task lighting, ambient lighting, and accent lighting to create a layered effect. Consider installing dimmers to adjust the intensity of the lighting and create a soothing atmosphere for relaxation.
Statement Pieces: Introduce statement pieces that serve as focal points in your luxury bathroom. A striking chandelier, a custom-designed vanity, or a unique piece of artwork can elevate the aesthetic and add a touch of individuality to the space.
Smart Technology: Embrace the convenience of smart technology in your luxury bathroom. From programmable shower systems and heated floors to voice-activated mirrors and integrated sound systems, these features add a modern and luxurious touch while enhancing your daily routine.
Spa-like Elements: Transform your bathroom into a private spa with indulgent features. Consider incorporating a steam shower, a whirlpool tub with chromotherapy, or a built-in sauna to create a haven of relaxation and rejuvenation.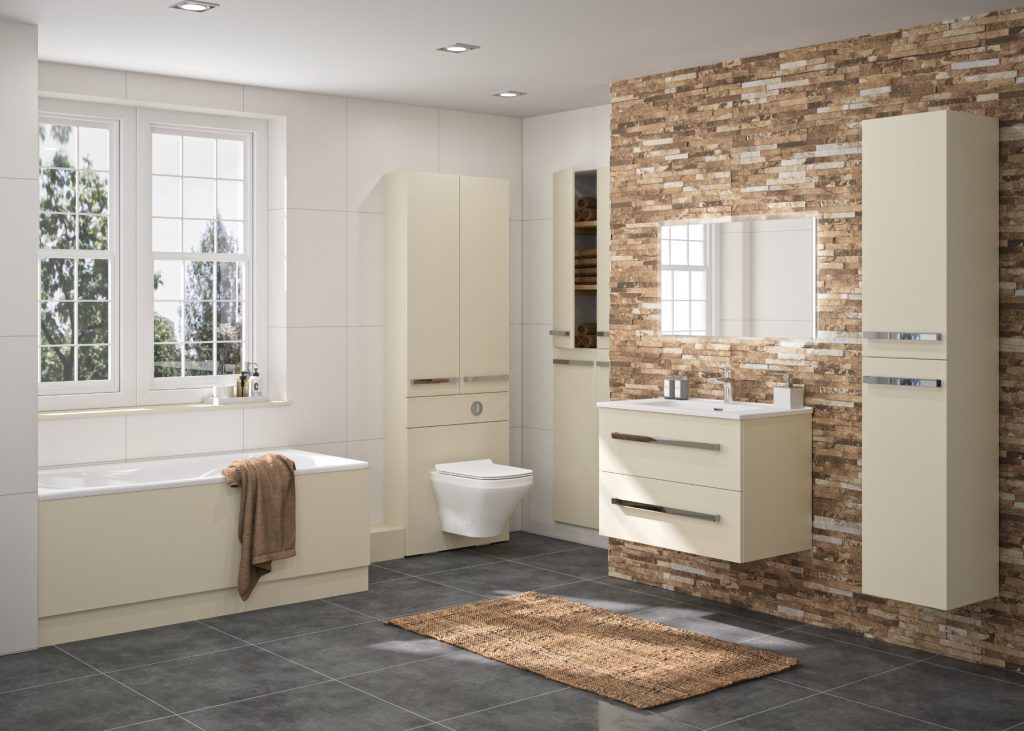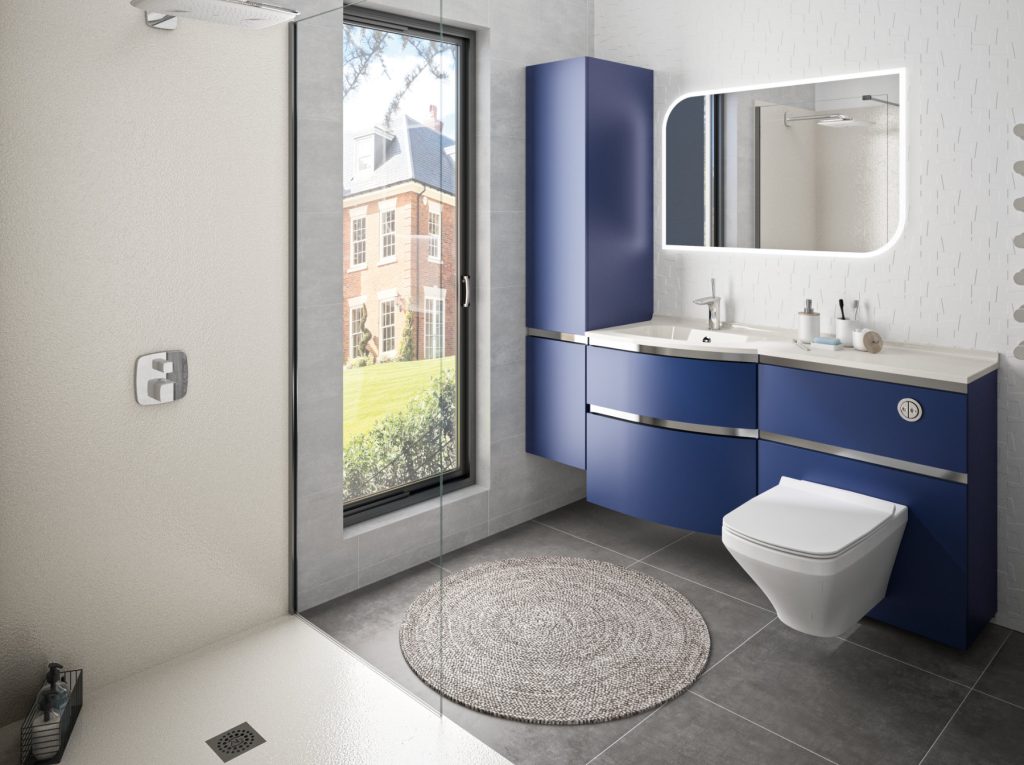 Fully Bespoke Luxury Bathrooms: Tailored to You
At Jigzaw Interiors in Stockwell, we understand that every individual has unique preferences, desires, and a different understanding of what constitutes a luxury bathroom. This is why we specialise in fully bespoke designs tailored to your exact specifications. Our team of experienced Stockwell bathroom designers takes the time to understand your vision, lifestyle, and personal style to create a bathroom that surpasses your expectations.
From the initial concept to the final installation, our meticulous attention to detail and commitment to craftsmanship ensure that your luxury bathroom is a true reflection of your taste and preferences. We work closely with you, offering expert advice and guidance throughout the process, to ensure that every element is tailored to perfection.
Unleash the Luxury: Start Your Journey with Jigzaw Interiors in Stockwell
Step into a world of unparalleled luxury and elevate your bathroom experience with Jigzaw Interiors in Stockwell. Our dedicated team of professionals is ready to bring your vision to life, creating a bespoke luxury bathroom that is everything you could wish for. Contact us today to book your free bathroom design consultation and begin a well-deserved journey of indulgence and opulence!