Toilets
Embrace Unrivaled Sophistication: Redefining Bathroom Brilliance with Versatile Toilet Solutions
Jigzaw Interiors in Stockwell: Redefining Bathroom Excellence with Diverse Toilet Options
Whilst not the most glamorous element of any bathroom design, your bathroom toilet should be more than an afterthought—it's an essential part of your bathroom design that can significantly enhance its appeal. At Jigzaw Interiors in Stockwell, we offer a wide array of toilet options that balance practicality with aesthetics, suiting every conceivable bathroom style, from traditional to contemporary, and for every size of bathroom space. As the final piece in your bathroom puzzle, the right toilet can transform your space into a cohesive sanctuary.
Traditional Toilet Styles
Choosing the perfect toilet design to complement your bathroom style is integral to your renovation journey. If you're recreating a Victorian or period home atmosphere, traditional toilets with a separate cistern and pan retain the charm but can also act as a distinctive feature. These models, such as close-coupled toilet designs, merge the cistern and pan into one unit for a timeless aesthetic. Their practicality lies in their simplicity, making them easy to install and maintain, providing a classic finish that is both charming and effective.
Modern Toilet Styles
For those drawn to a sleek, modern look, you may be attracted to our back-to-wall or wall-hung WC designs. Back-to-wall toilets, with their concealed cisterns, impart a streamlined appearance that radiates contemporary sophistication. As the name suggests, wall-hung toilet models are attached to the wall, giving an impression of floating. They make the most of the available space, especially beneficial for compact bathrooms, creating a visually light, clutter-free environment. The cistern is concealed, much like the back-to-wall model, contributing to an effortlessly chic and updated bathroom aesthetic.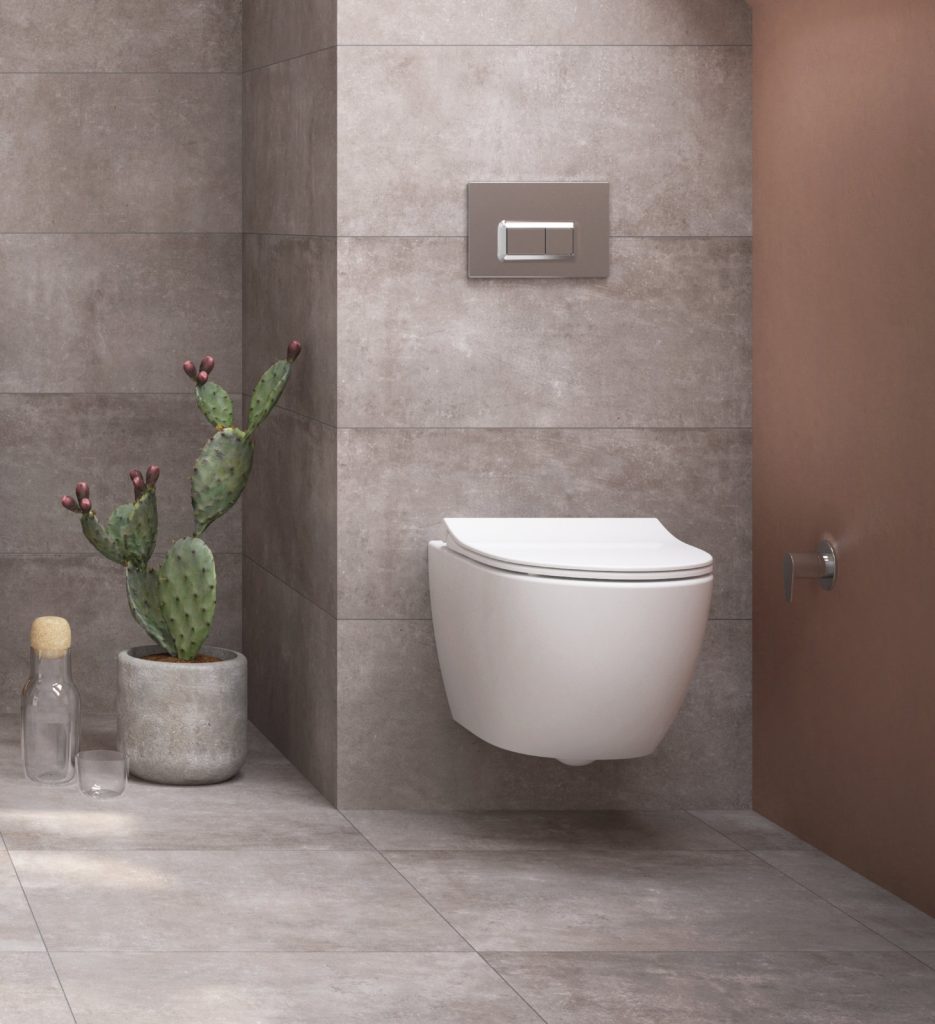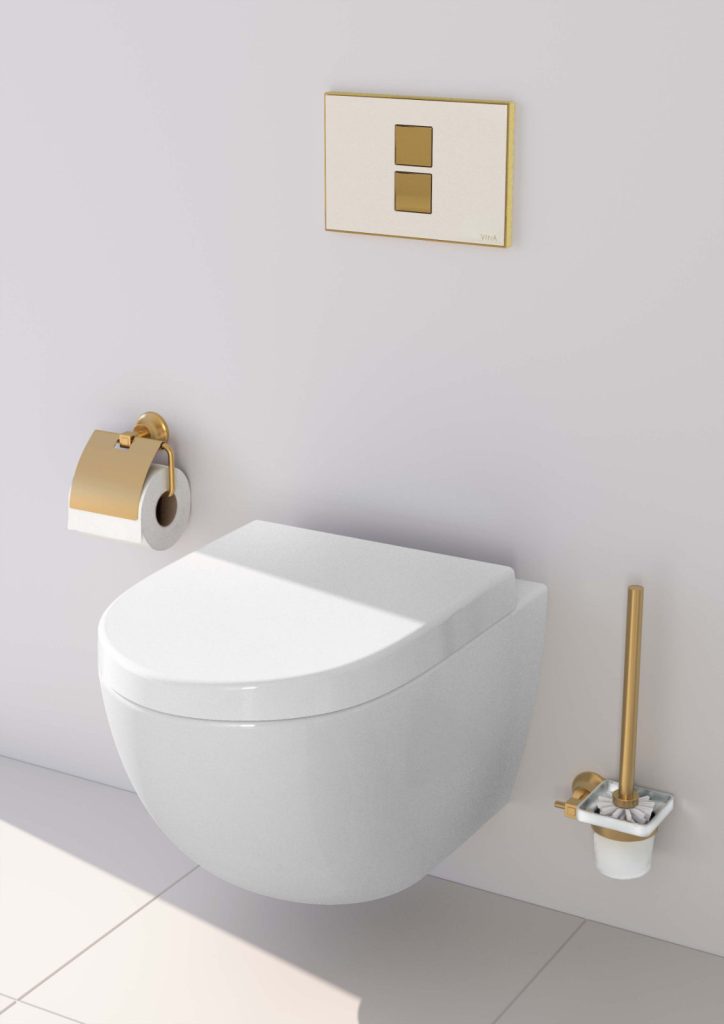 Offering Style Customisation
Every bathroom should have a personalised feel to it, and this is why at Jigzaw Interiors, we allow a high degree of customisation with our toilet options. With close-coupled designs, you can choose from a range of styles that best complement your bathroom's overall look. Similarly, back-to-wall models offer different flush plates to harmonise with your bathroom suite. Even our traditional high-level toilets can be personalised with a variety of cisterns and pans to choose from. Your bathroom should reflect your individual style, and we ensure that our toilets contribute to your unique narrative.
Exploring Colour and Size Options
Toilets are not confined to a standard white—instead, our colour palette includes subtle hues and bold colours to satisfy diverse aesthetic preferences. From the understated elegance of a soft cream to the striking impact of a black finish, you can tailor your toilet's colour to either blend seamlessly with your bathroom's theme or stand out as an attention-grabbing centrepiece.
Size definitely does matter when it comes to bathroom design, and our ranges cater to bathrooms of all sizes. From the spacious luxury of grand bathrooms to the cosy comfort of smaller en-suites, we offer a myriad of sizes, ensuring that your chosen toilet fits seamlessly into your space.
Innovative Features and Smart-Controlled Toilet Options
Toilets have evolved considerably, and at Jigzaw Interiors, we pride ourselves on staying at the forefront of innovation. Many of our toilet models feature cutting-edge technology, such as soft-close lids, dual flush mechanisms for water conservation, or rimless designs for easy cleaning.
We are also able to offer toilets with smart controls, adding a touch of modern luxury to your bathroom. These high-tech additions include automatic lid opening, heated seating, adjustable bidet features, and even self-cleaning capabilities. Integrating this technology elevates the comfort and convenience levels in your bathroom but also promotes hygienic practices, enhancing your overall well-being.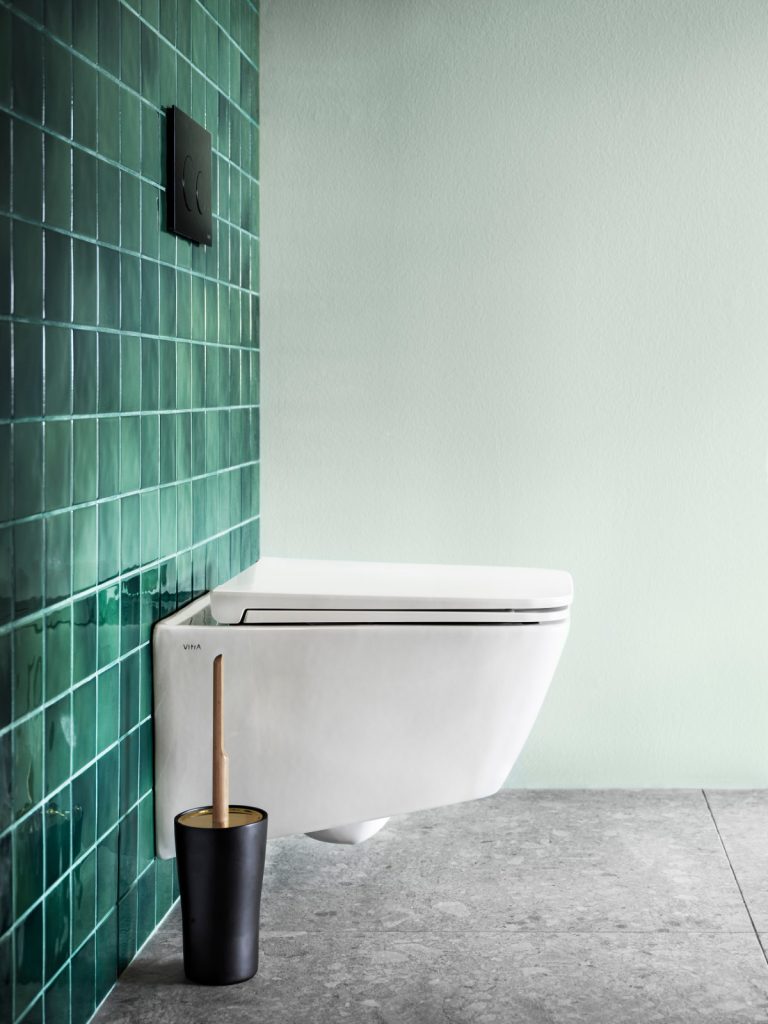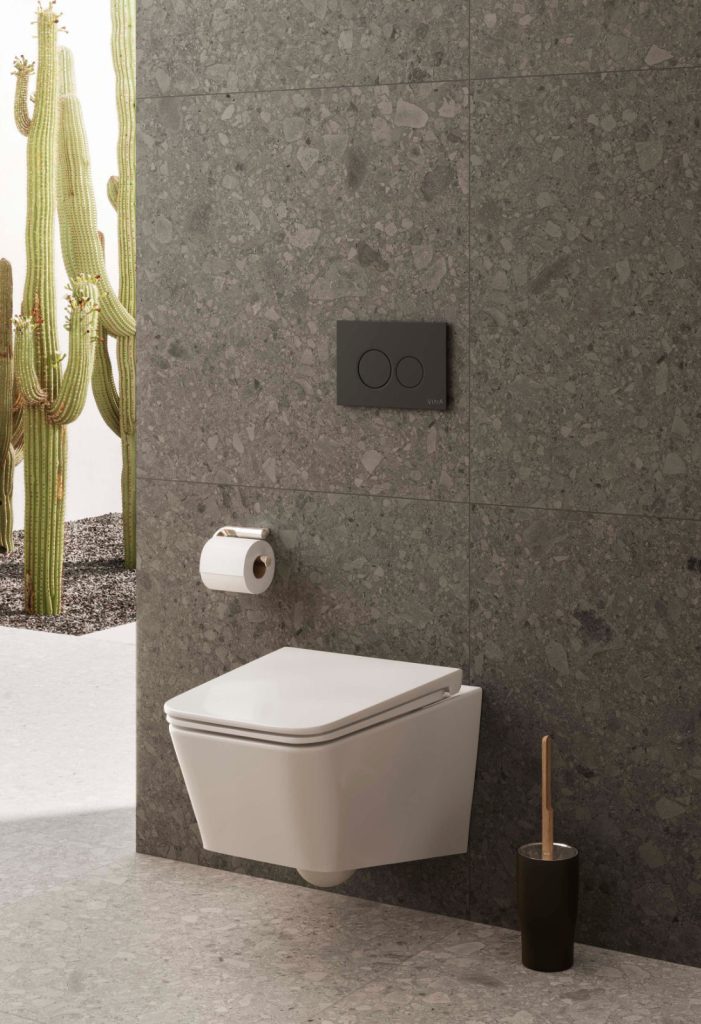 Jigzaw Interiors: The Go-to Bathroom Experts in Stockwell
Choosing a toilet may seem like a small decision amidst the vastness of bathroom design, but the right choice can significantly elevate your bathroom space. At Jigzaw Interiors, we understand that every detail matters. We offer a broad selection of toilets to cater to a range of tastes and requirements, from classical elegance to modern sophistication, always prioritising quality, durability, and user comfort.
Book Your Free Stockwell Bathroom Design Appointment Today
With our wealth of experience, knowledge, and dedicated customer service, you can trust Jigzaw Interiors to guide you in making the best decisions for your bathroom. We're committed to helping you design a bathroom that meets your needs but also captures your unique style and personality. With Jigzaw Interiors you can create a bathroom that tells your story, right down to the choice of toilet! We promise it's more than just a functional necessity; it's an integral part of your bathroom's design journey. Contact our expert today to start your journey towards the perfect bathroom.