Vanity Units
Elevate Your Space with Exquisite Vanity Units: Where Function Meets Flawless Style
Discover the World of Bathroom Vanity Units with Jigzaw Interiors
At Jigzaw Interiors we know that every individual piece matters in the creation of the perfect bathroom space, influencing the overall look and feel of your home's interior. One of the essential elements we often recommend to transform an everyday bathroom into a functional oasis of calm and style is the bathroom vanity unit. At lead Wolf we offer a very diverse range of bathroom vanity units which our expert bathroom designers can help you navigate in your journey towards achieving the bathroom of your dreams.
Introduction to Bathroom Vanity Units
The bathroom vanity unit is far more than a utilitarian component hidden in the corner of your bathroom! Instead, it's a vital piece of furniture that serves both practical and aesthetic purposes. Essentially, a bathroom vanity unit is a cabinet structure that encompasses a sink or basin and offers ample storage space. Designed to conceal unsightly plumbing and provide a surface area for your daily essentials, vanity units are pivotal to bathroom organisation and style.
The Purpose of Vanity Units
Bathroom vanity units streamline your bathroom, adding a touch of elegance while enhancing functionality. They provide an organised space for your toiletries, towels, and other bathroom essentials, keeping them within easy reach for everyday use, yet firmly out of sight. Furthermore, with a well-chosen vanity unit, you can make a bold style statement and even increase the value of your property.
We will also consider the overall aesthetic of your bathroom. Are you leaning towards a more traditional or modern bathroom design? Your choice of basin can significantly contribute to this aesthetic, with pedestal basins often lending themselves to traditional styles, and wall-hung or countertop basins embodying a more modern design language.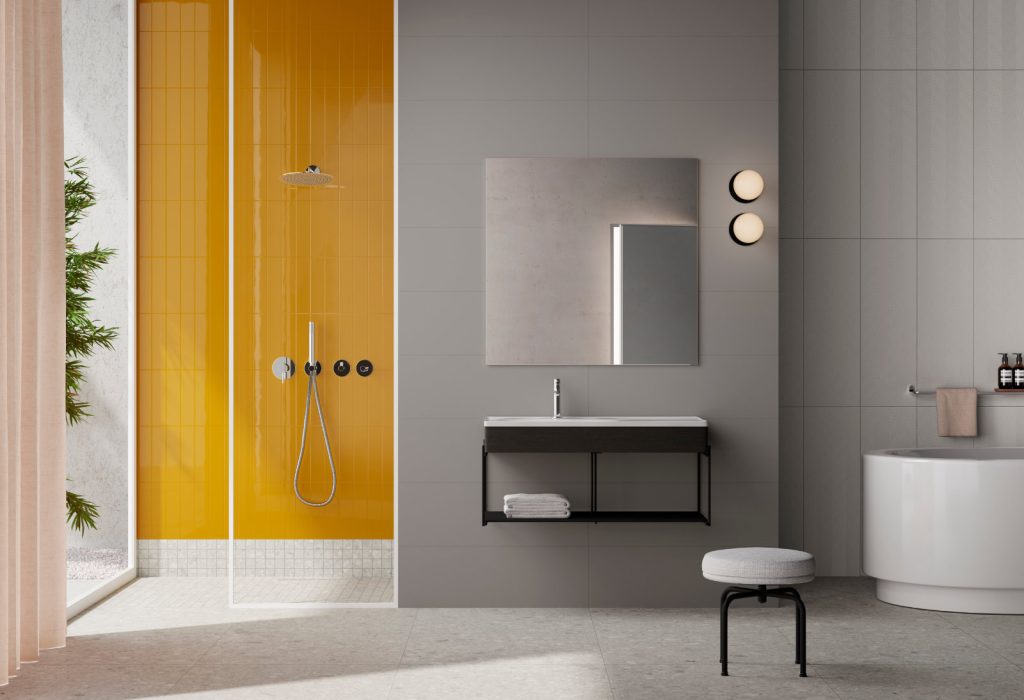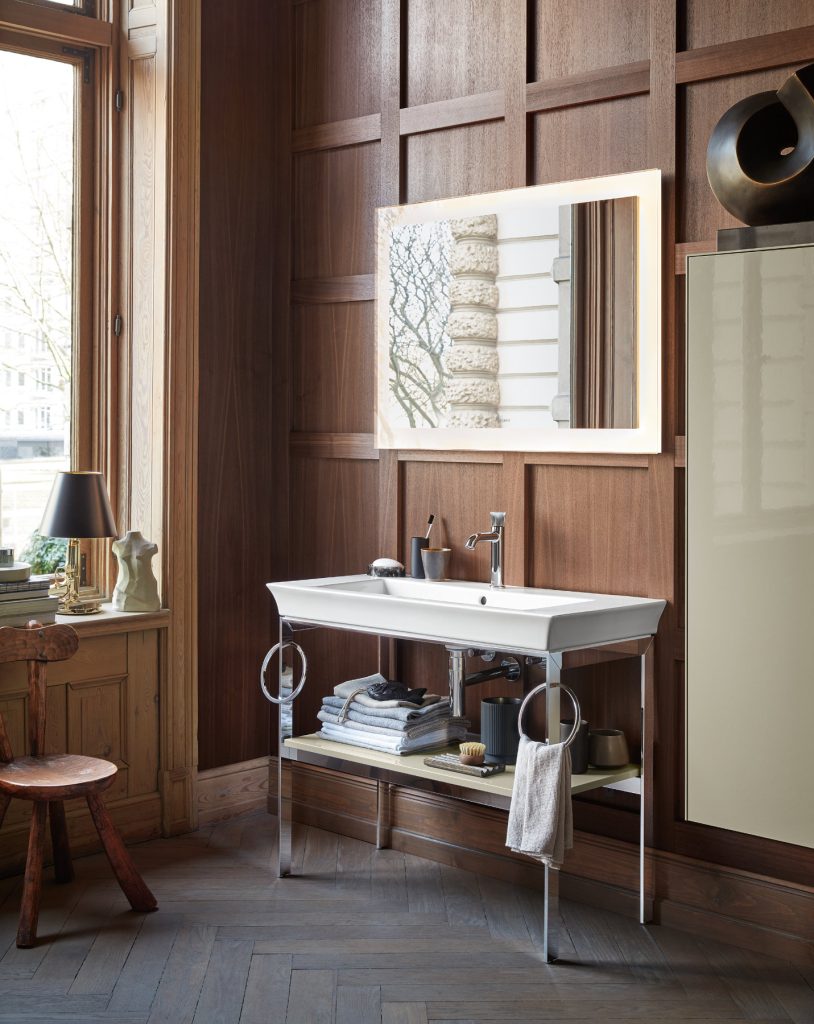 Choosing the Right Vanity Unit for Your Bathroom
When selecting a vanity unit, there are a number of factors to consider, such as size, style, and functionality: –
Size and Placement of your Bathroom Vanity
The size of your vanity unit should be proportionate to your bathroom size to maintain balance and avoid crowding. Smaller bathrooms can benefit from wall-mounted or corner vanity units that free up floor space, whereas larger bathrooms may accommodate double sink vanity units for an elegant touch, or even 'his n hers' vanity units for the ultimate in luxury. When planning for installation, it's essential to account for door openings, shower access, and traffic routes to ensure a practical layout.

Bathroom Vanity Styles and Colours
Whether you lean towards a traditional or modern bathroom design aesthetic, Jigzaw Interiors offers a wide range of styles and colours to suit your preference. Traditional vanity units typically feature ornate designs and rich, dark tones, imbuing your bathroom with a warm, classic appeal. On the other hand, modern vanity units display minimalist lines, sleek hardware, and often incorporate lighter, neutral colours for a crisp, contemporary feel.

Bathroom Vanity Material and Features
The choice of material significantly impacts the durability and appearance of your vanity unit. Solid wood, MDF, and particle board are among the commonly used materials, each with its pros and cons. For added functionality, consider vanity units with features such as built-in towel rails, soft-close doors, and integrated power outlets.
Unleashing the Potential of Vanity Units in Traditional and Modern Spaces
At Jigzaw Interiors we offer a wide selection of bathroom vanity units from a host of well-known bathroom brands, each of which we have handpicked for their quality, durability, and timeless design. All our vanity units are crafted with meticulous attention to detail and made using the highest quality materials to ensure they stand the test of time.
Our team of dedicated experts is here to guide you through the myriad of vanity choices, helping you find the perfect model which reflects both your style and personal needs. With our broad range of bathroom vanity units, we can bring harmony between elegance and utility in your bathroom.
Discover Your Perfect Bathroom Vanity Style
Whether you're drawn to the timeless charm of traditional spaces or the clean lines of modern design, vanity units can be the transformative element in your bathroom: –
Traditional Vanity Units
For those with a penchant for vintage, our range of traditional vanity units are thoughtfully designed to echo the charm of yesteryears. Featuring intricate woodwork, elegant hardware, and richly stained finishes, these units will effortlessly bring character to your bathroom space. The incorporation of marble or granite countertops lends an added touch of sophistication.

Modern Vanity Units
Modern bathrooms prioritise minimalism, functionality, and clean aesthetics, and our modern vanity units are crafted to align with this ethos. Characterised by sleek finishes, uncluttered surfaces, and a muted colour palette, they introduce an air of understated luxury. Innovative features such as integrated lighting, touchless faucets, and modular storage options enhance the functionality of these units, making them perfect for the contemporary lifestyle.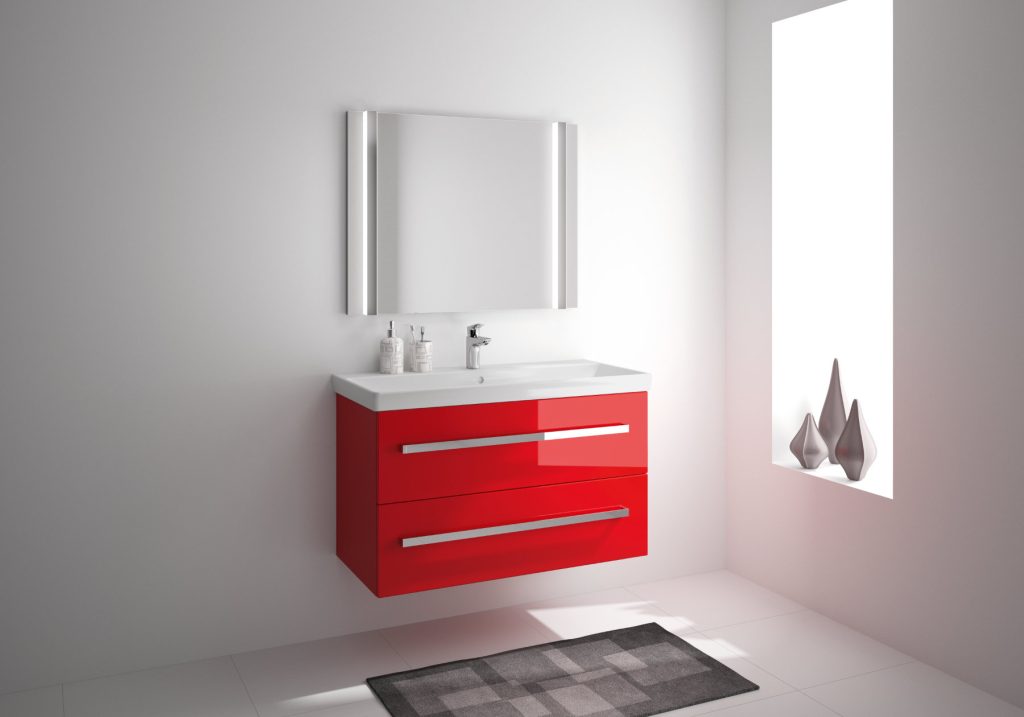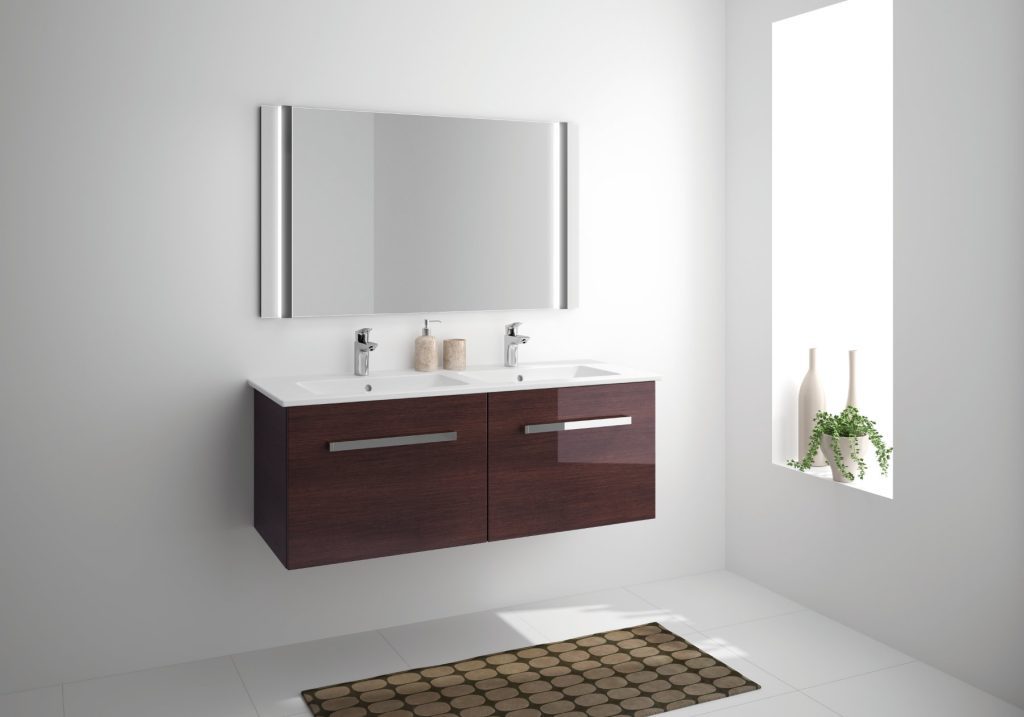 Customising Your Vanity Unit
At Jigzaw Interiors, we understand that each bathroom, like its owner, is completely unique. We offer customisation options, allowing you to design a vanity unit that fits your style and needs to a tee. Whether it's a particular wood finish, a unique sink shape, or additional storage compartments, our team is here to bring your vision to life.
Hardware Choices for Your Vanity Unit
In designing your perfect bathroom space, our Stockwell bathroom design experts will never underestimate the impact of hardware on your vanity unit, and in turn your overall bathroom aesthetic. These small components can dramatically alter the look of your unit. Polished chrome or stainless steel are excellent choices for a modern look, while oil-rubbed bronze or brass handles add a classic touch to traditional vanity units.
The Power of Colour
Colour also plays a significant role in setting the mood of your bathroom. From crisp whites to striking blacks, warm woods to cool greys, the colour palette for vanity units is vast and versatile. Light shades can make your bathroom appear larger and brighter, while dark tones add depth and drama. For a unique touch, consider unconventional colours like navy, emerald, or even a rich plum.
Customer Satisfaction with Jigzaw Interiors in Stockwell
Your satisfaction is at the heart of everything we do at Jigzaw Interiors. Our team is wholly committed to providing superior service, ensuring that from the moment you step into our Stockwell bathroom showroom, until the time your vanity unit (and bathroom) is installed, your experience is seamless and enjoyable. We believe in creating spaces that not only meet our clients' expectations but exceed them, and we're here to help with everything required in order to make that happen.
Embrace the Jigzaw Interiors Experience
Book your free bathroom design visit today to explore our diverse range of bathroom vanity units in Stockwell, and take the first step towards creating the bathroom of your dreams.