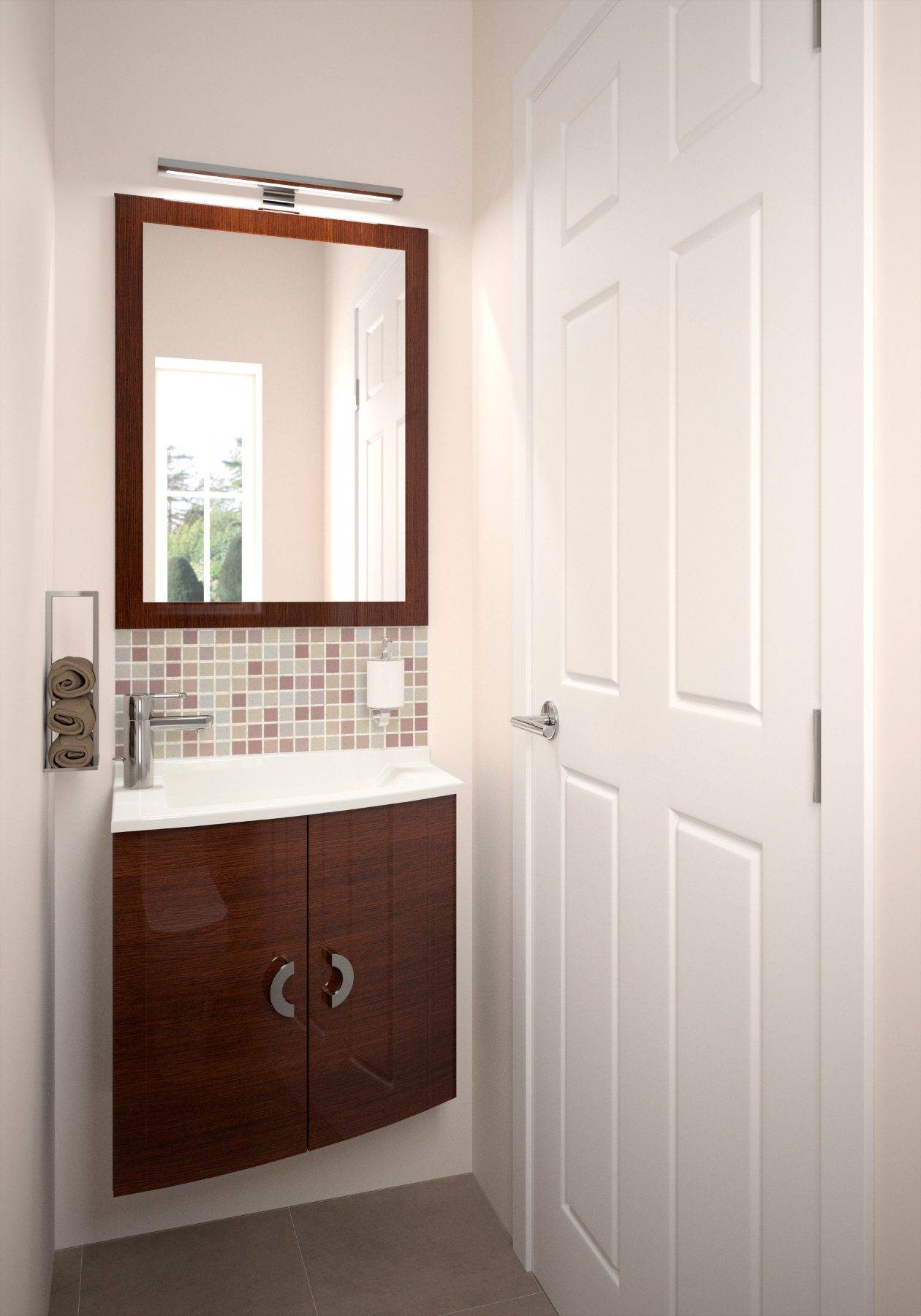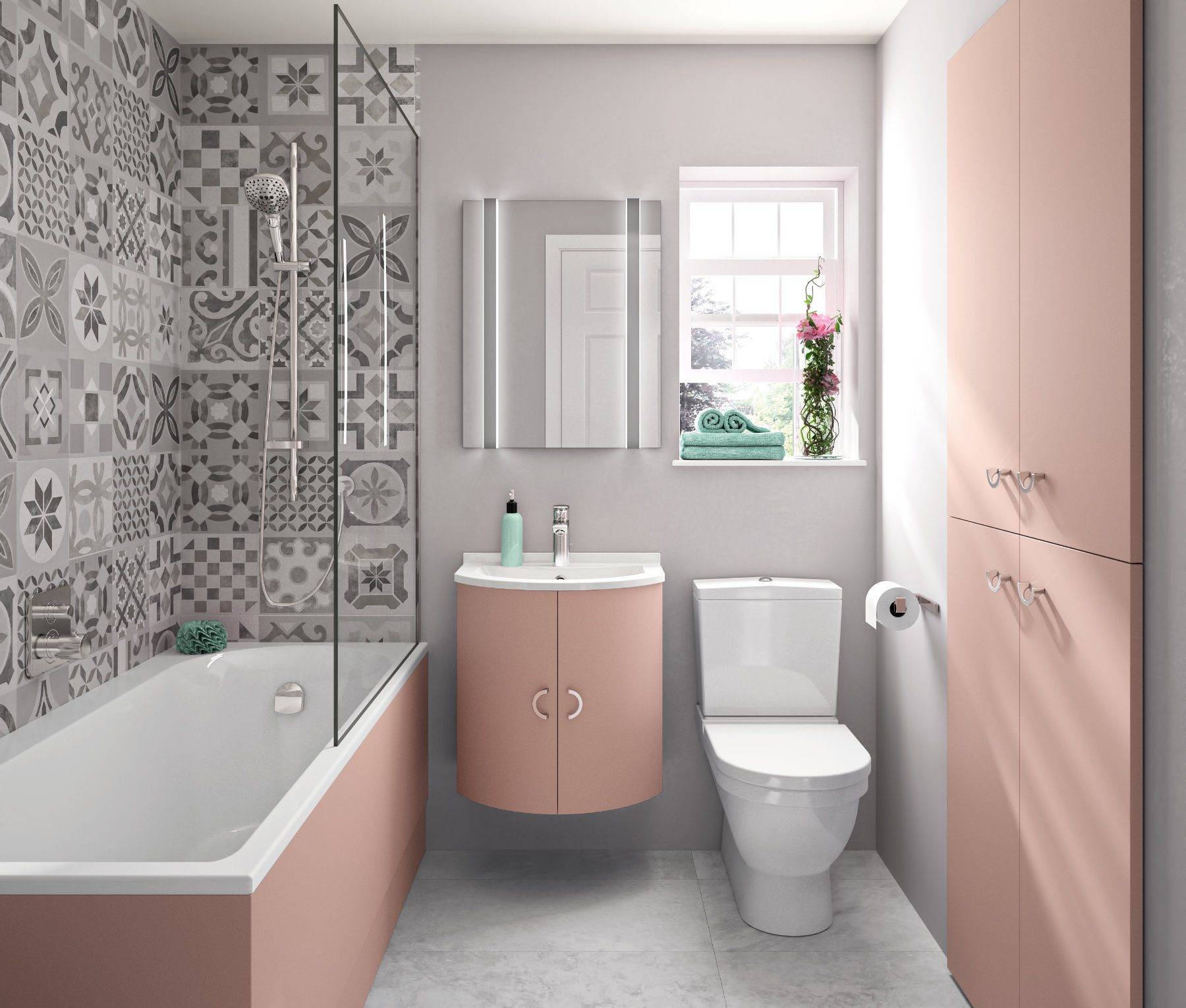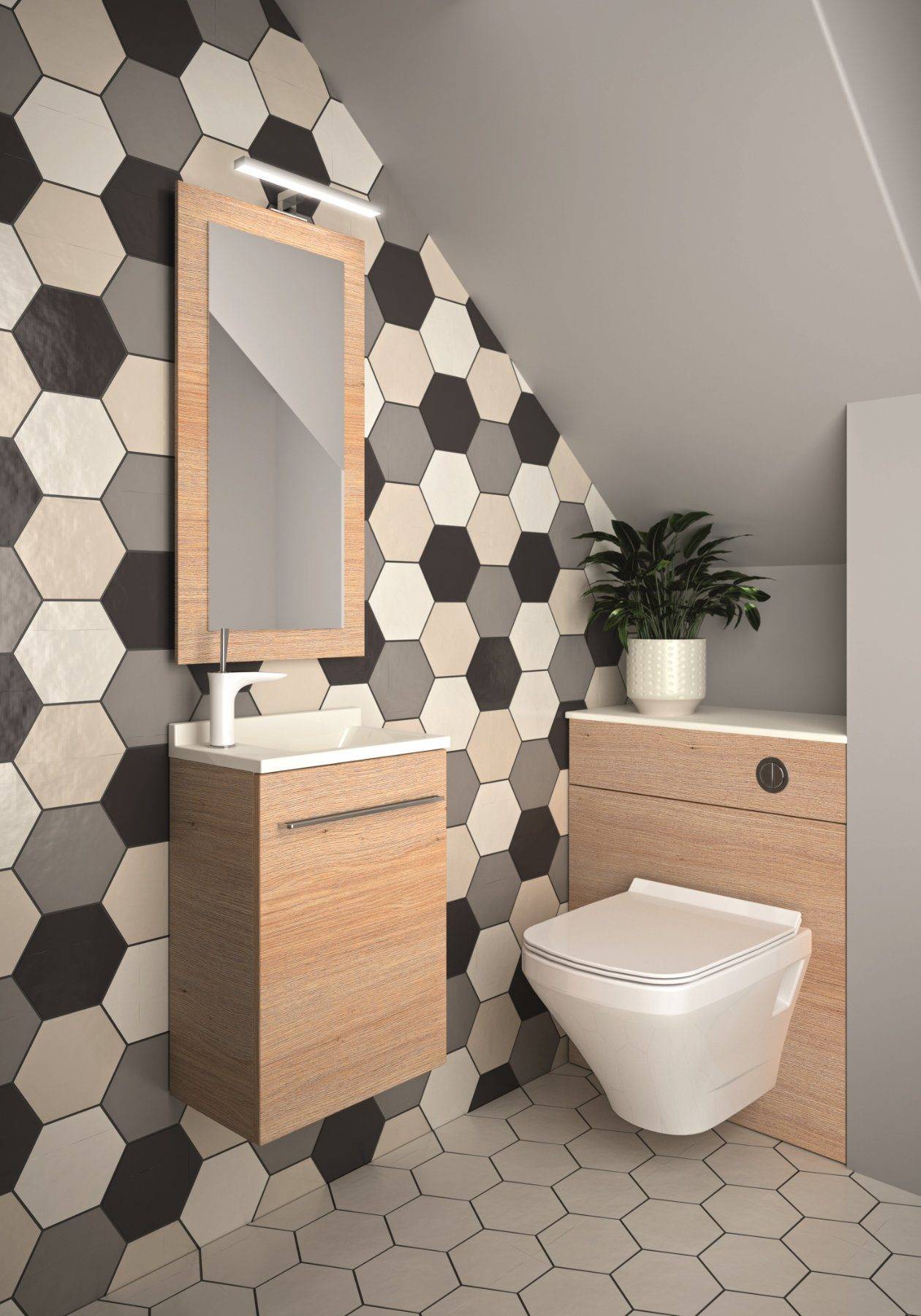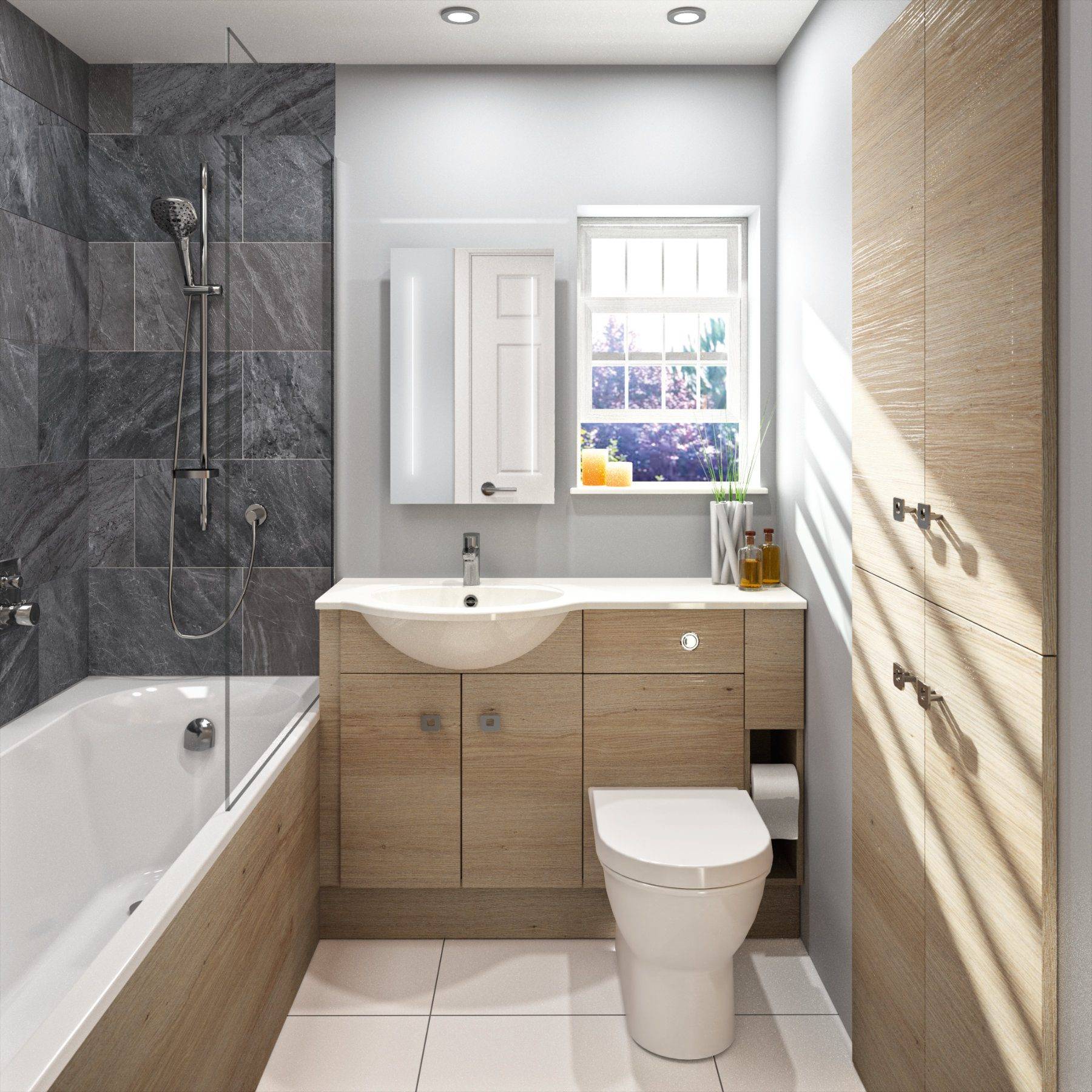 Sti On Vessel Basin 4 Drawer.
Ak Uk Fitted 9 M723 Cortina Camb2.
Small Bathrooms
Welcome to Jigzaw Interiors Bathrooms, experts in small bathroom design in Stockwell, with a wealth of innovative ideas and solutions for maximising your available bathroom space. At Jigzaw Interiors we know that just because your bathroom is small doesn't mean it can't make a big impression! On the contrary, small bathrooms present unique opportunities to demonstrate creativity and style, delivering that wow-factor that will leave your guests both impressed and amazed. Our innovative small bathroom designs optimise every inch of available space, creating a bathroom that is more than stunning, but also highly functional.
Embracing the Small Bathroom
Our Jigzaw Interiors Bathrooms team share a profound understanding that the size of your bathroom shouldn't limit your aspirations. Instead, it should inspire ingenious designs that revolutionise how you perceive and utilise the space. We've mastered the art of transforming even the smallest of bathrooms into luxuriously stylish and practical spaces. At the same time, our dedicated team focuses on personalised small bathroom designs that are carefully tailored to your individual tastes and needs. By maximising the use of your available space and integrating innovative storage solutions, we create bathrooms that are truly transformative.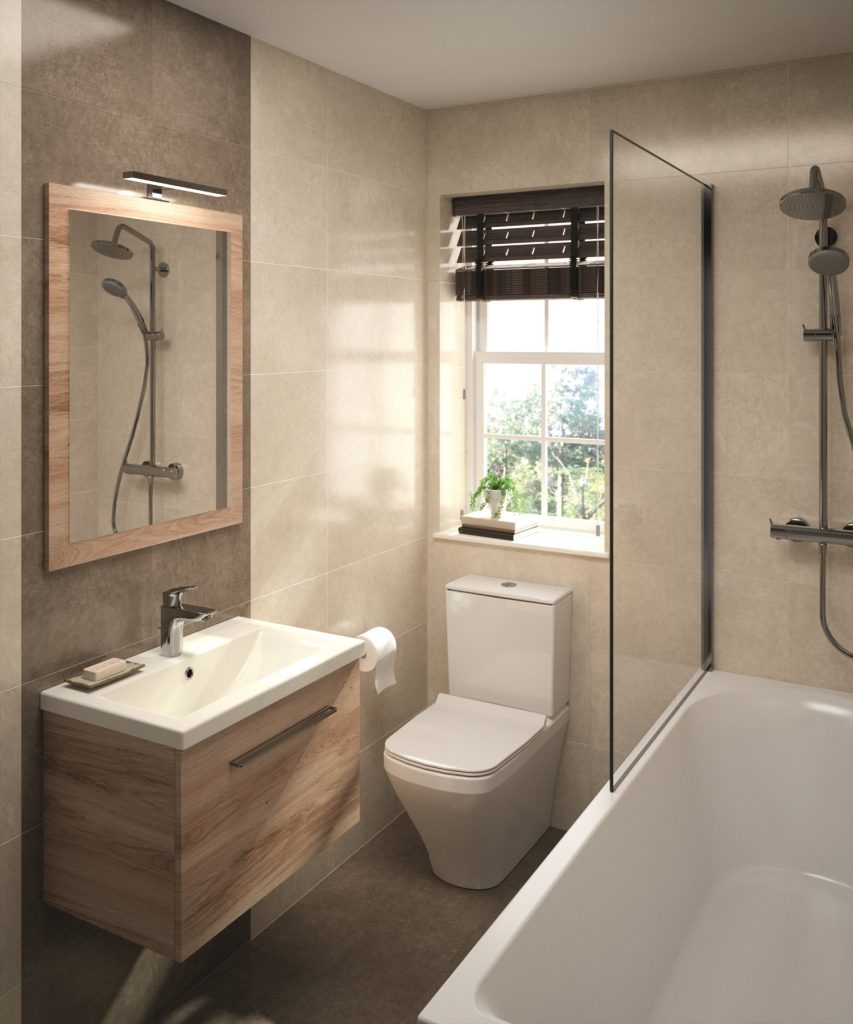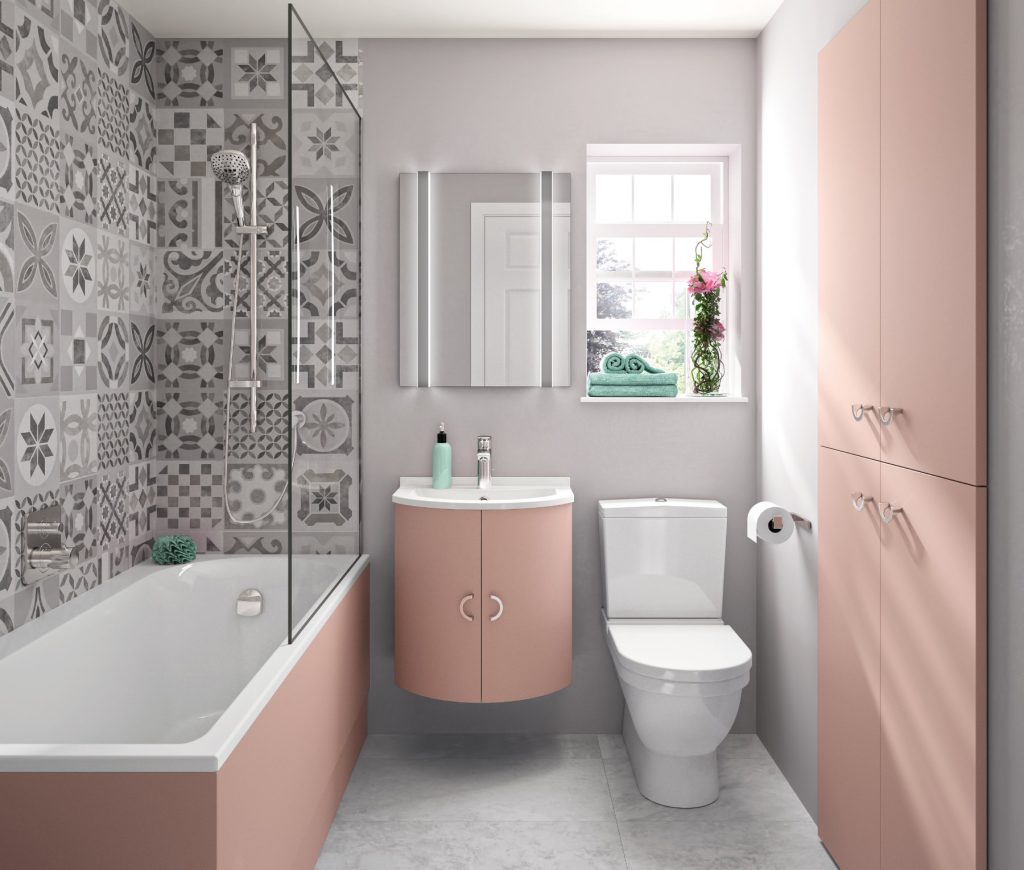 Fully Tailored Small Bathroom Designs
While small bathrooms can range from tiny powder rooms to compact family bathrooms, each presents a unique set of opportunities and challenges. Understanding the importance of spatial planning in small bathroom design, we ensure that every inch is utilised to maximum effect. In fact, a well-designed small bathroom can often deliver more functionality than a poorly designed larger bathroom space! Each Jigzaw Interiors bathroom design incorporates innovative space-maximising solutions such as wall-mounted fixtures, corner units, and carefully selected slimline furniture. The result is a harmonious balance of style, functionality, and effective space-utilisation.
Small Bathroom Storage Solutions
Storage is a crucial element in any bathroom, but even more so in a small bathroom space. At Jigzaw Interiors Bathrooms, we specialise in creating unique, custom-designed storage solutions that optimise your space without compromising on style. From built-in shelving units to hidden cabinets and sleek vanity units, we can provide a range of small bathroom storage solutions that keep your bathroom clutter-free and looking its best. Our storage designs ensure that every towel, toiletry, and accessory has its own place, creating a streamlined and organised bathroom space.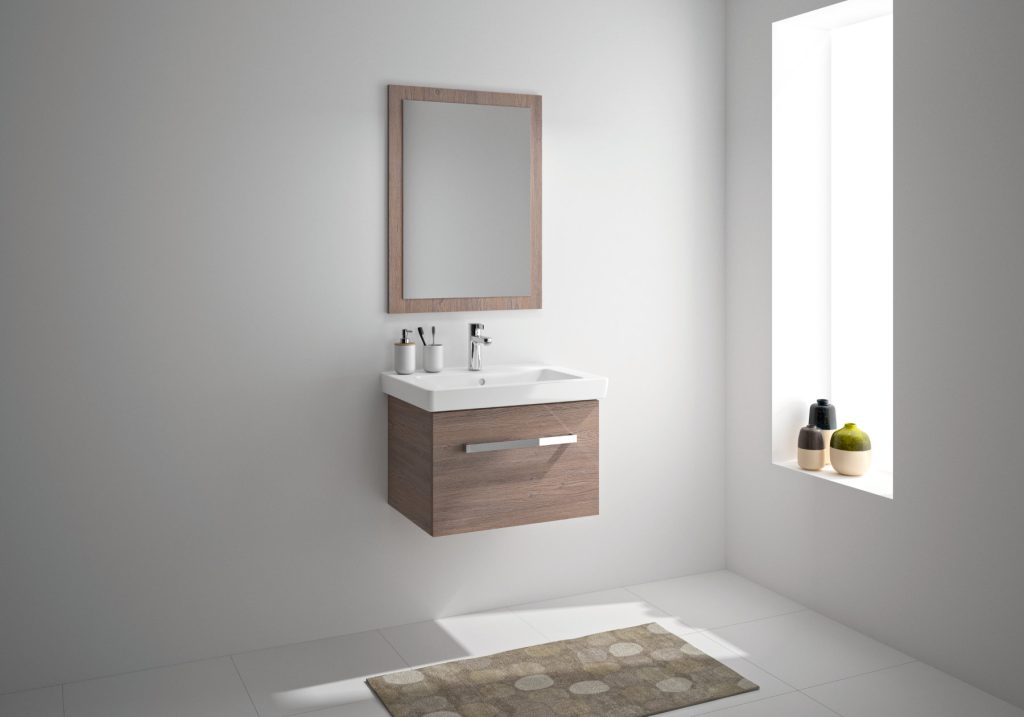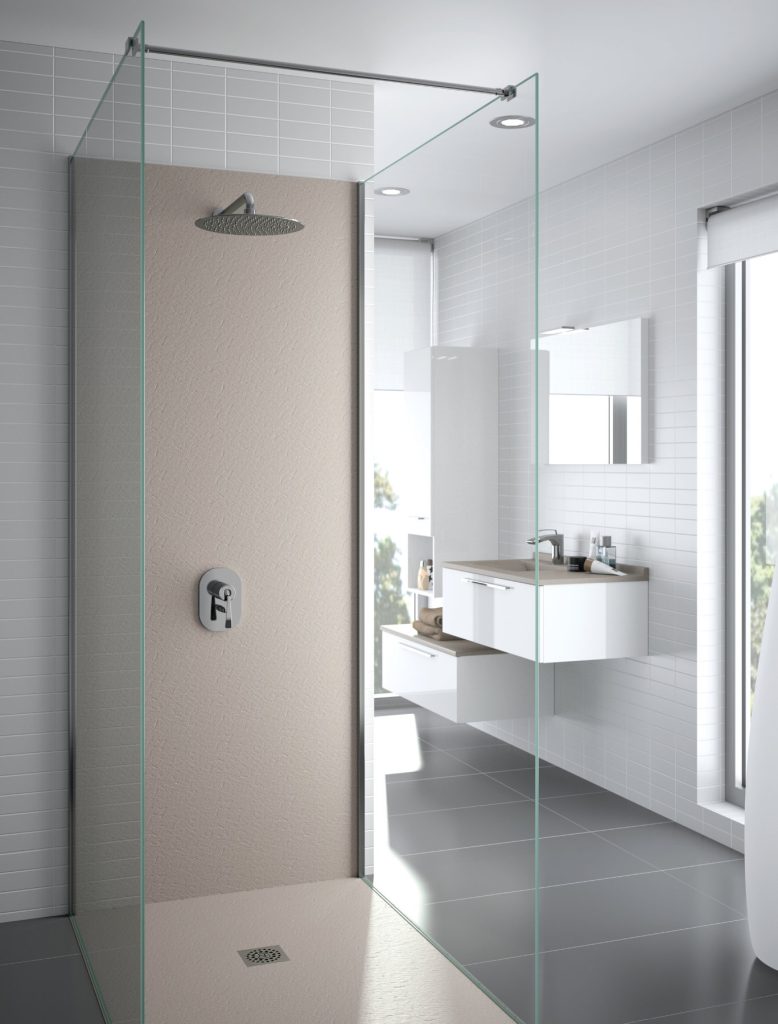 Small Bathroom Size, Style and Finish: The Choice is Yours
Small bathrooms are all about making big statements in a limited space, which is why our team at Jigzaw Interiors offer a wide array of sizes, styles, colours, and features to choose from. We cater to everything from modern minimalistic designs with clean lines and neutral tones to traditional styles with classic detailing and warm colours. Whether you're looking for a serene, spa-like atmosphere or a vibrant, energetic space, we have the expertise to bring your vision to life.
Small Bathroom Colour Options
Colour plays a crucial role in the overall aesthetic and feel of your bathroom. Light, neutral colours can make a small bathroom feel larger and more airy, while darker hues can add a touch of sophistication and depth. Incorporating splashes of bold colour can also infuse personality and vibrance into the space. Whatever your colour preferences may be, we work closely with you to create a small bathroom colour palette that complements your style and enhances your bathroom's overall design.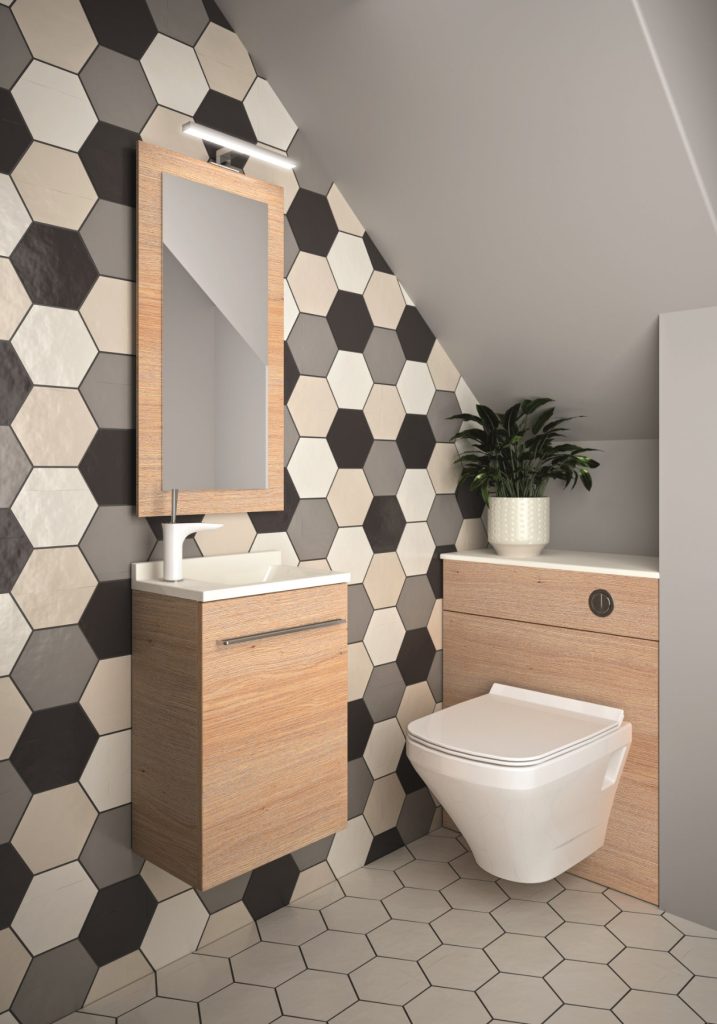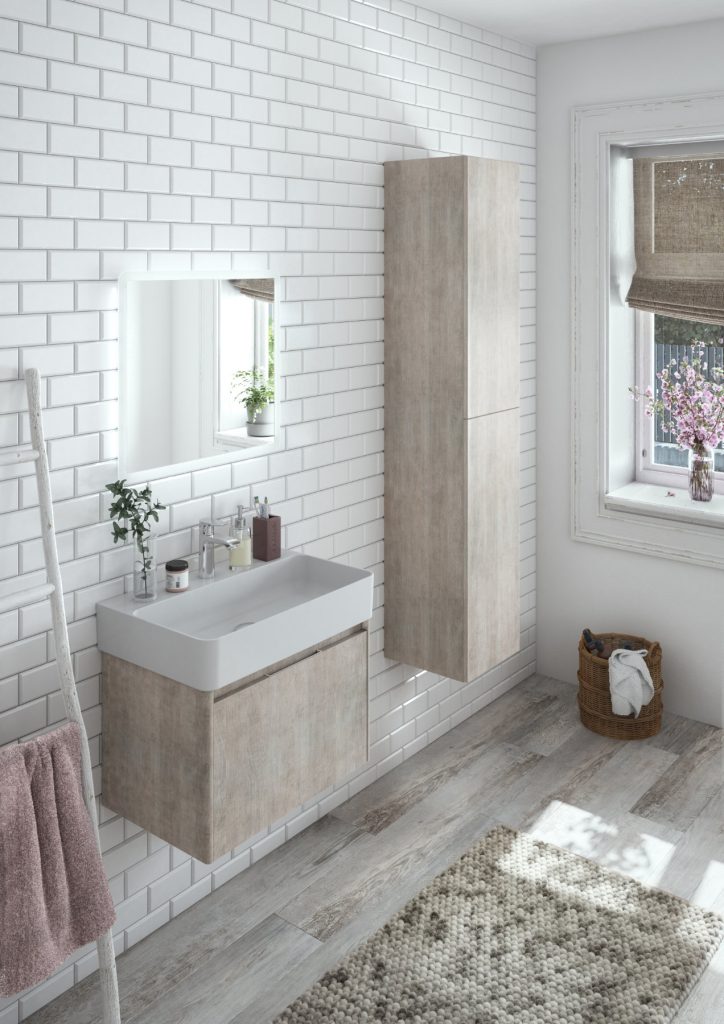 Adding Unique Features
While size might be a limiting factor, our expert Stockwell bathroom designers will ensure that any small bathroom design still has plenty of room for boasting high-end features and innovations! At Jigzaw Interiors, we're well-versed in incorporating stylish and functional elements into even the most compact of spaces. Heated towel rails, luxurious rainfall showers, or state-of-the-art mirror cabinets with built-in lighting and demister pads – we offer a range of features that add that extra touch of luxury to your bathroom.
Let's Create Your Dream Bathroom
Regardless of size, at Jigzaw Interiors, our mission is to deliver your ideal bathroom to you, creating a place in which you can relax and unwind in comfort. Small bathrooms offer an array of design possibilities, and we are here to help you explore them all. With our blend of innovative designs, high-quality materials, and exceptional craftsmanship, we know we can create small bathroom spaces that punch well above their weight in style, character, and functionality.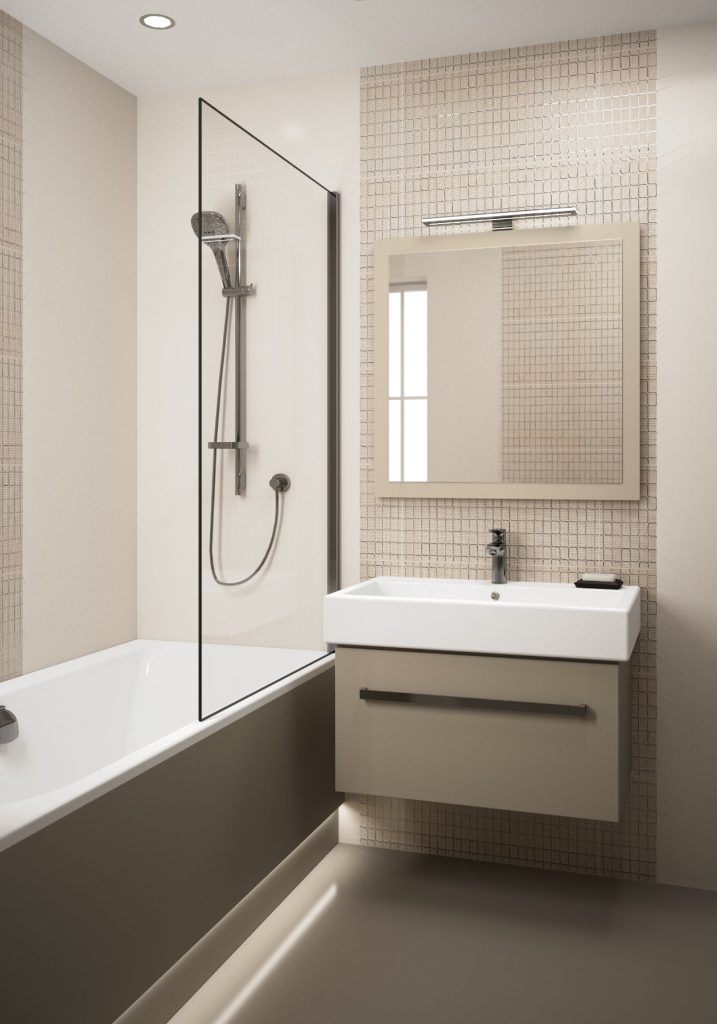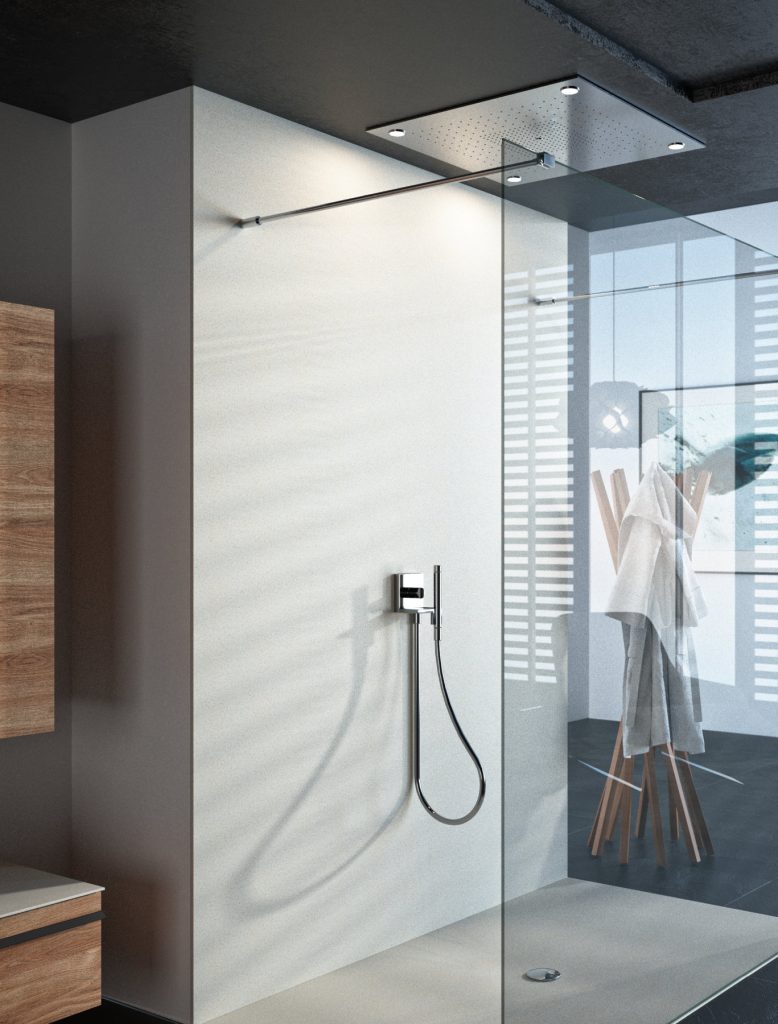 Exceeding Your Expectations Throughout
From the initial design consultation through to the final installation, we work tirelessly to ensure your new bathroom exceeds your expectations. We pride ourselves on our attention to detail, high standard of work, and commitment to customer satisfaction. Together, we'll transform your small bathroom into a space that reflects your personality and enhances your lifestyle. Whether it's your main bathroom or a small ensuite, we promise a result that meets your needs but also delivers the wow-factor every time you enter your bathroom space!
Choose Jigzaw Interiors to Transform Your Small Bathroom Today
Great things can indeed come in small packages so it's time to redefine your small bathroom, seeing it not as a challenge, but as an opportunity to create a unique, bespoke space that perfectly fits your style and requirements.
Our team of experienced professionals is ready to guide you through every step of the design and installation process, ensuring your project is delivered on time, within budget, and with an unparalleled level of quality. Your satisfaction is our success, and we look forward to helping you realise your small bathroom's potential. Contact us today for a free consultation and discover how Jigzaw Interiors can make your small bathroom dreams a beautiful new reality.