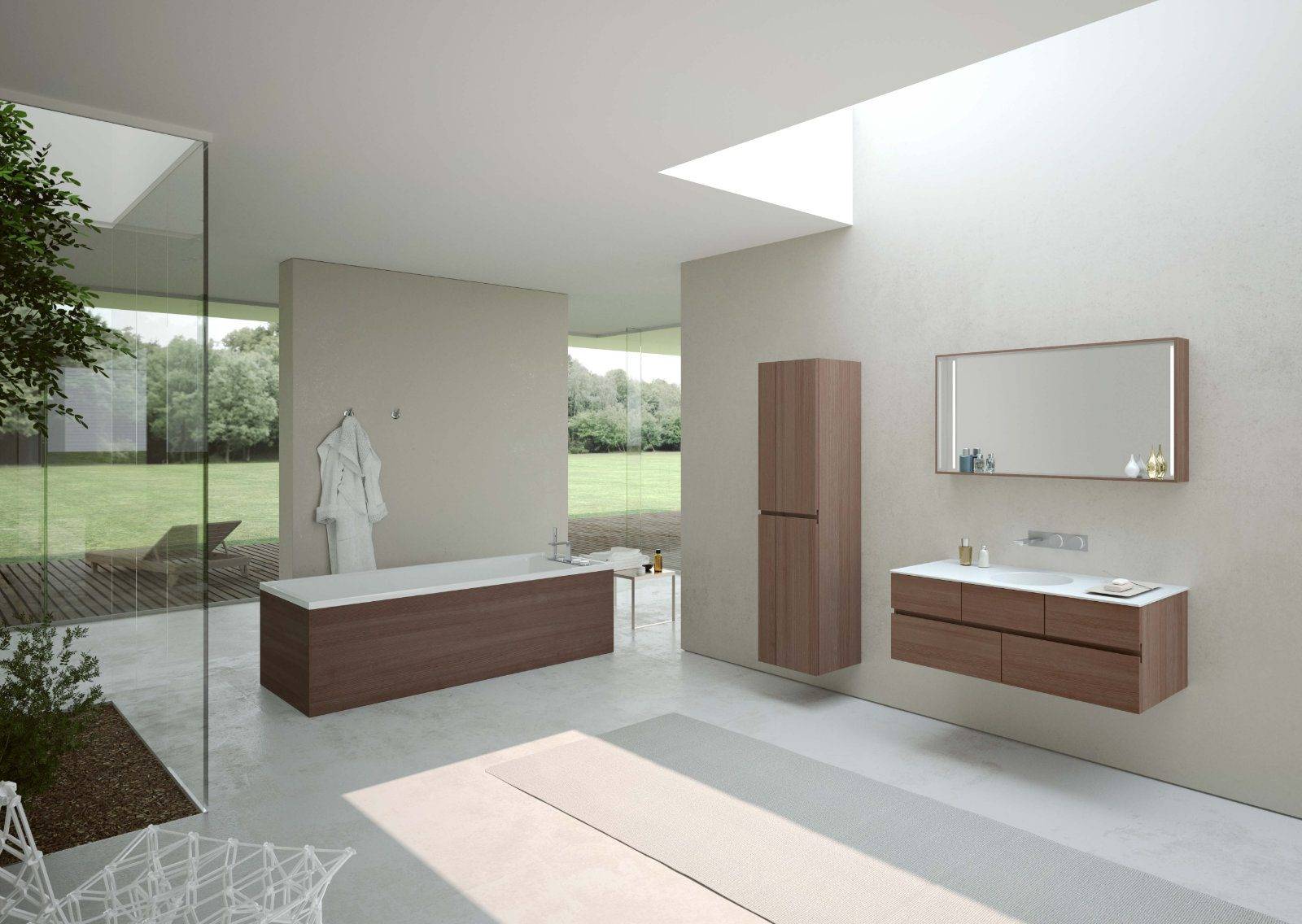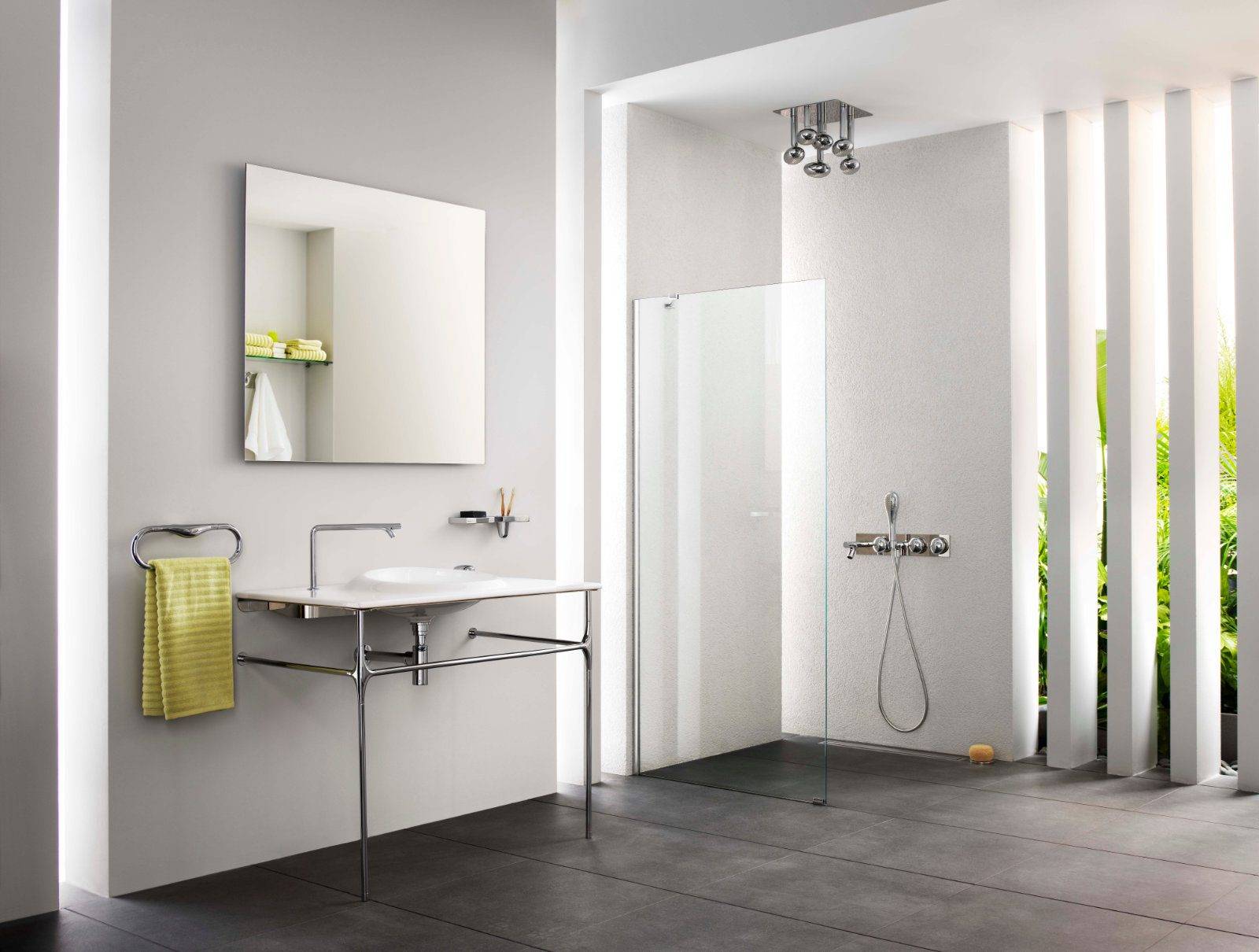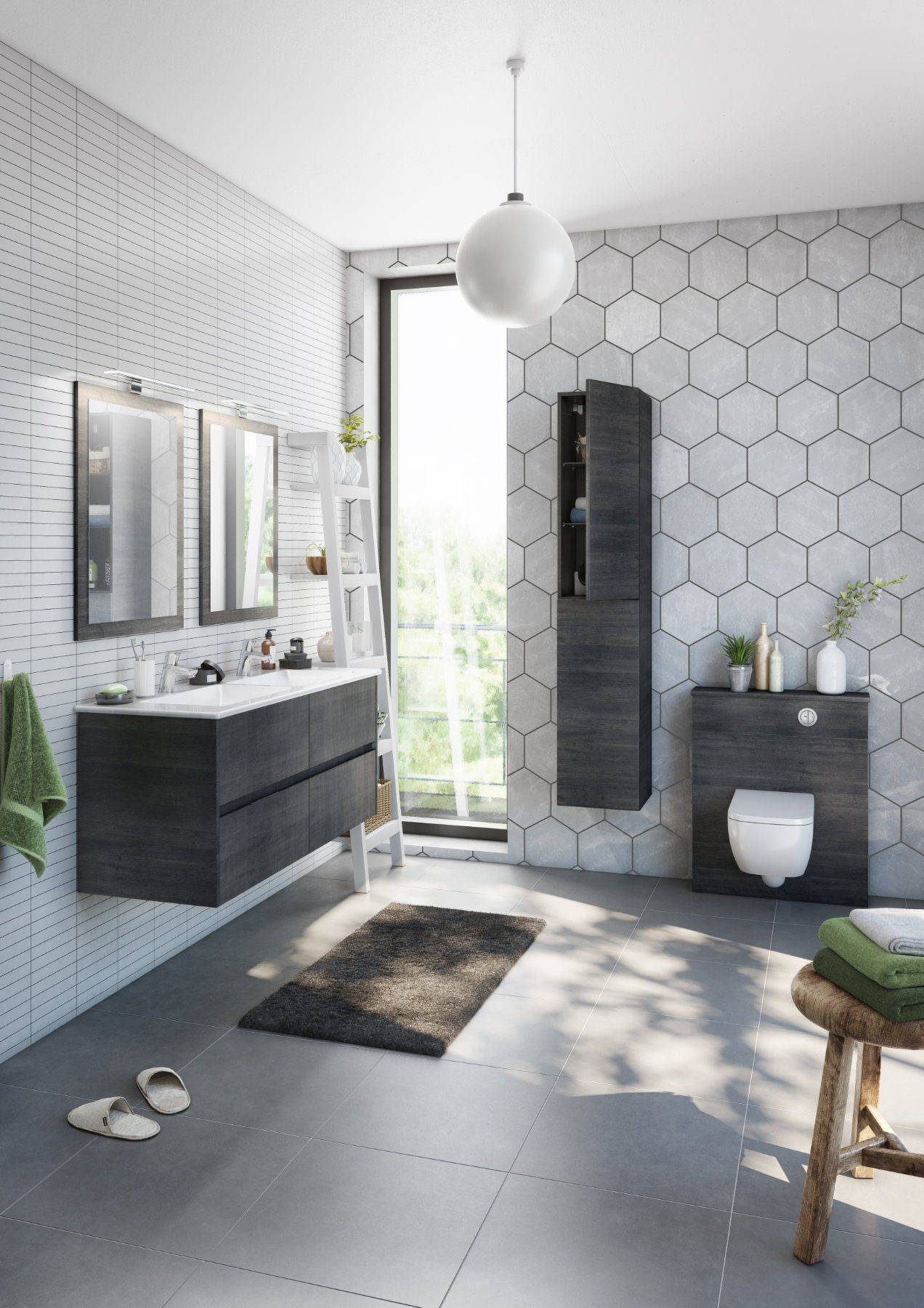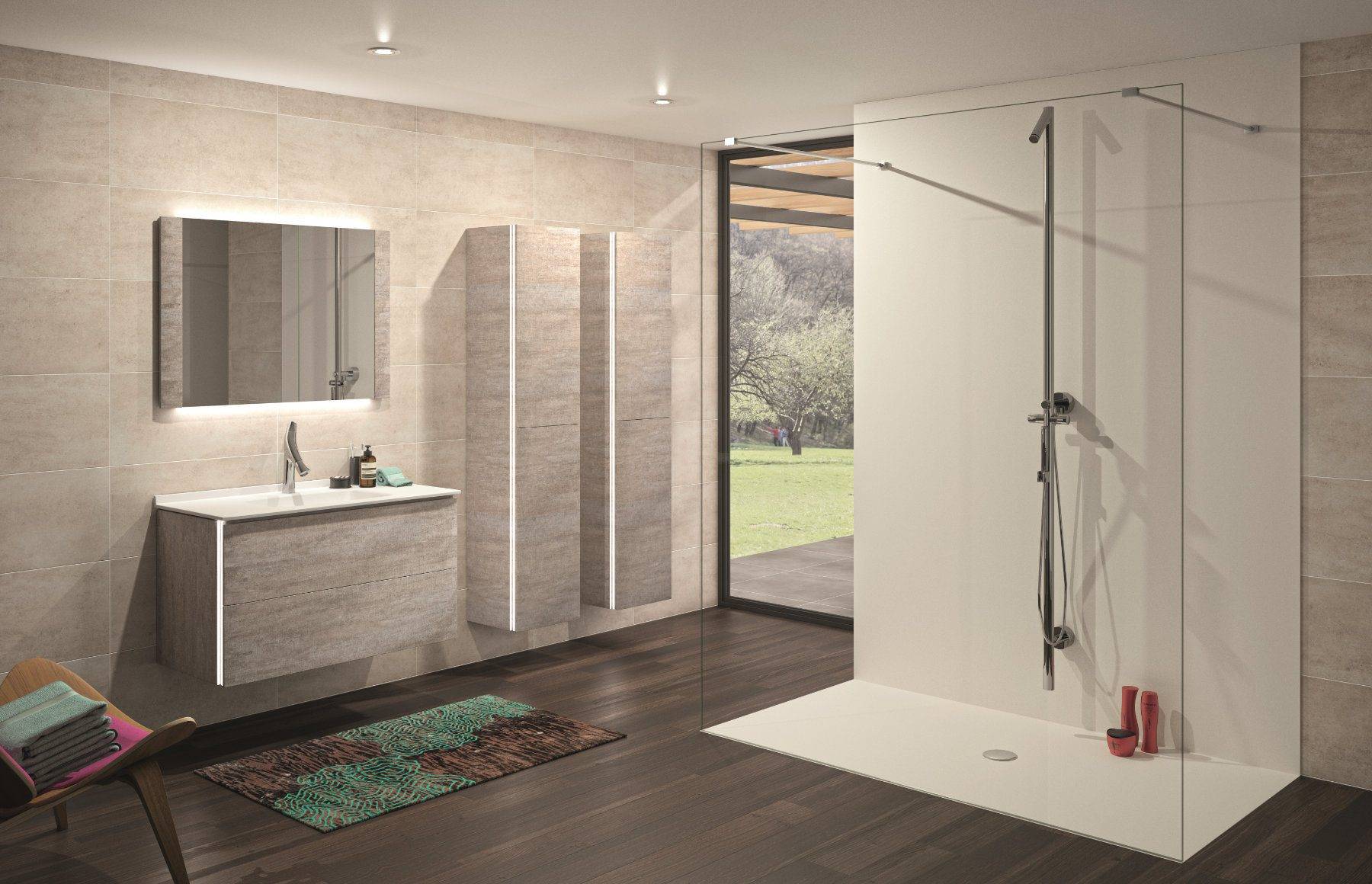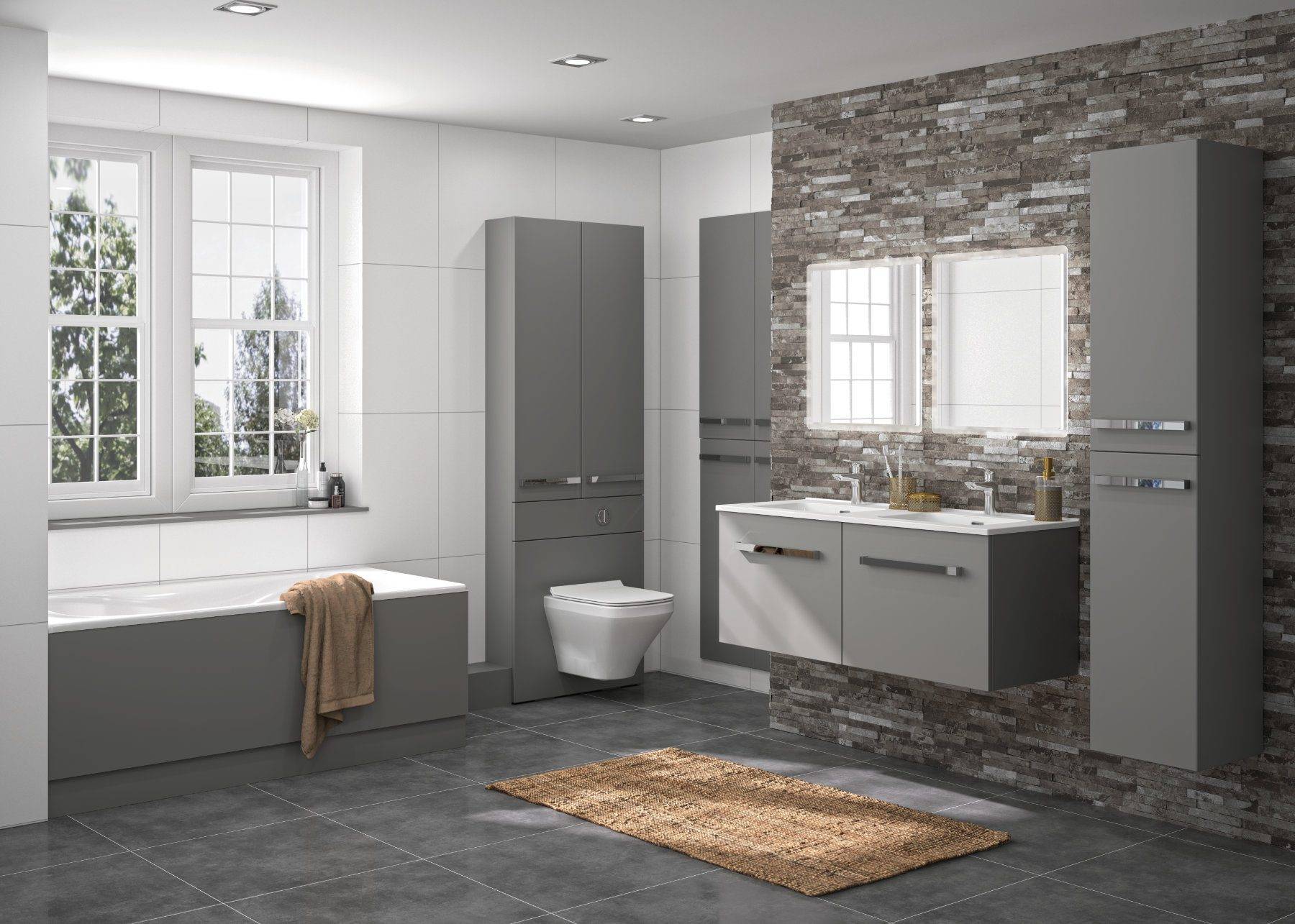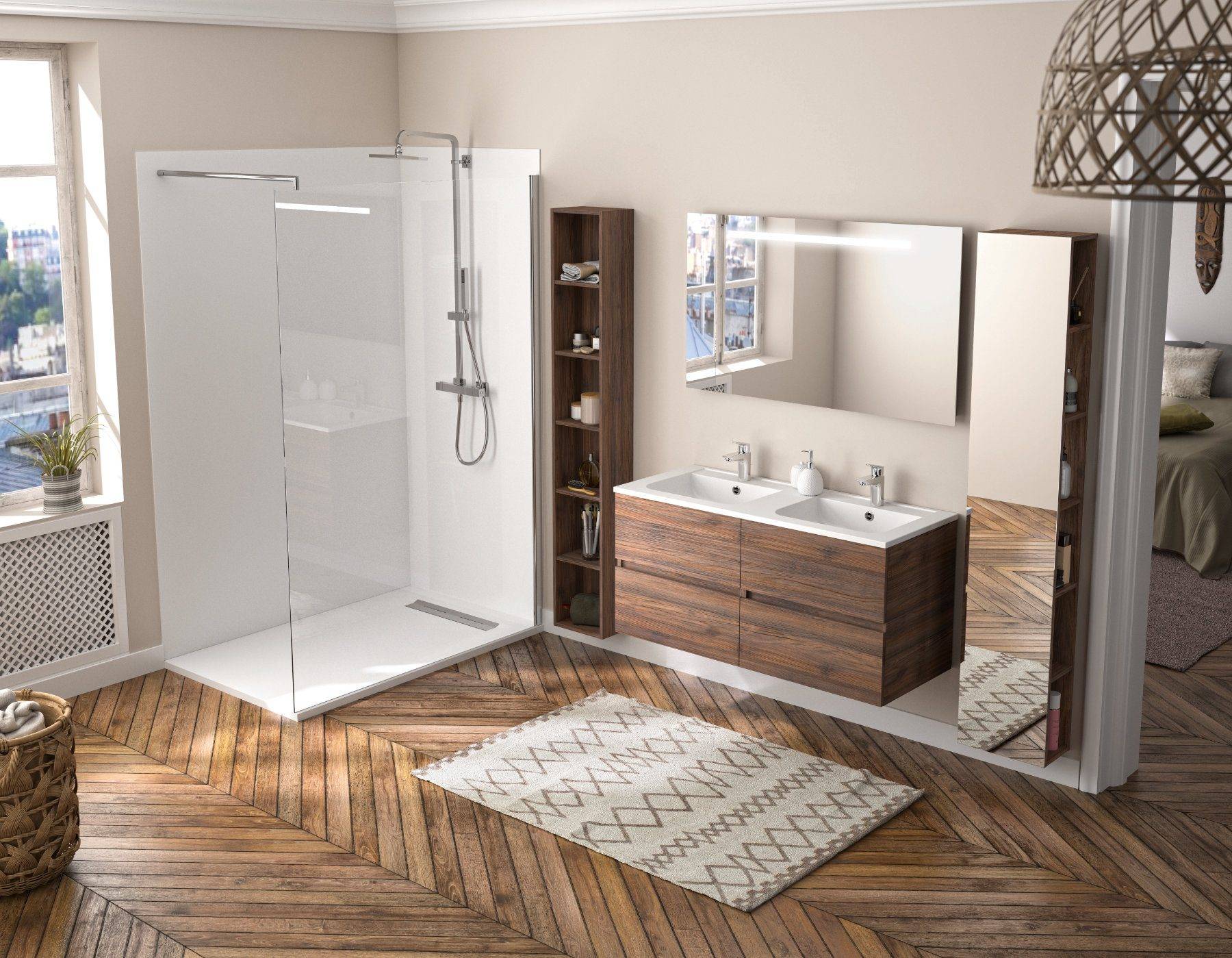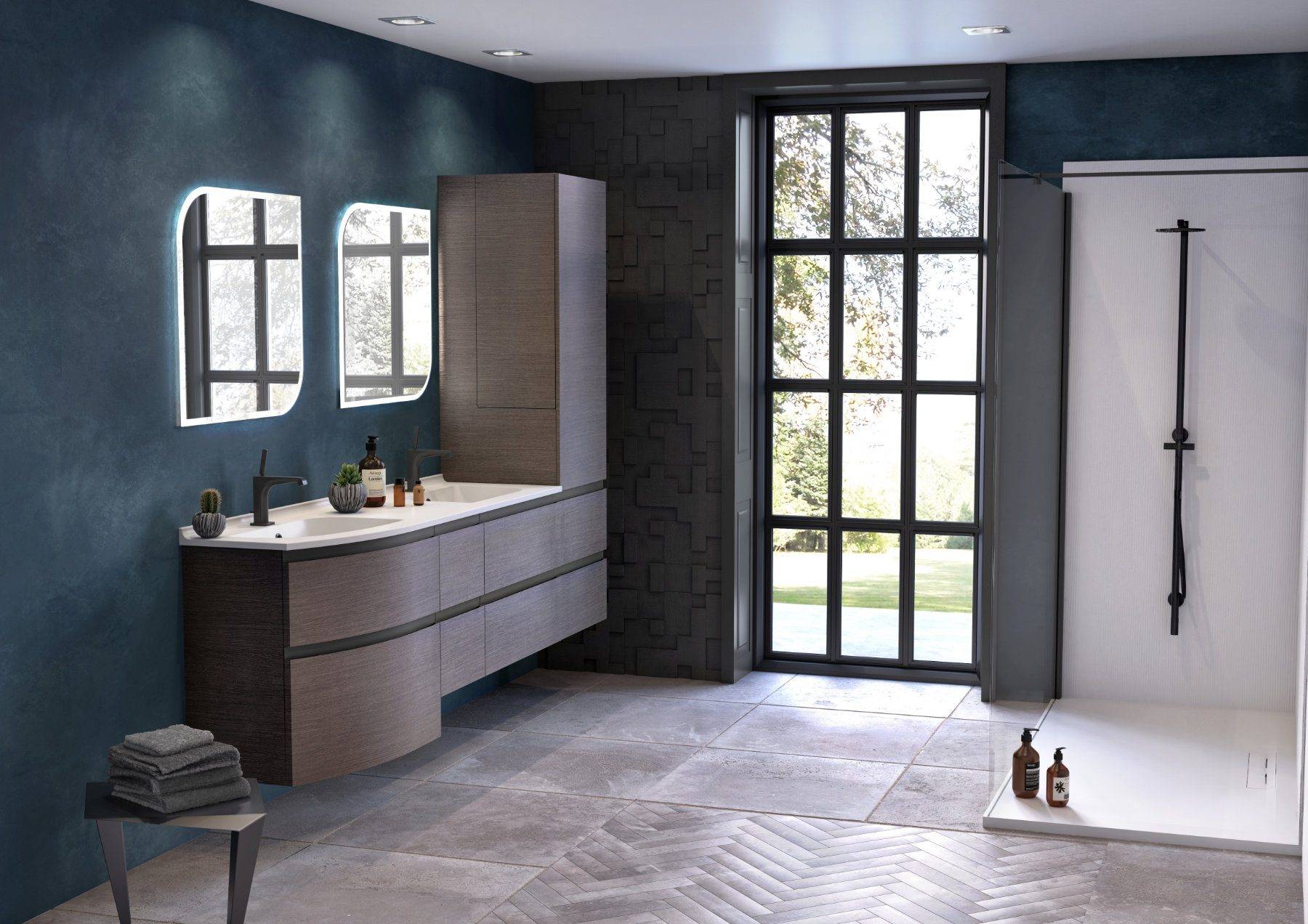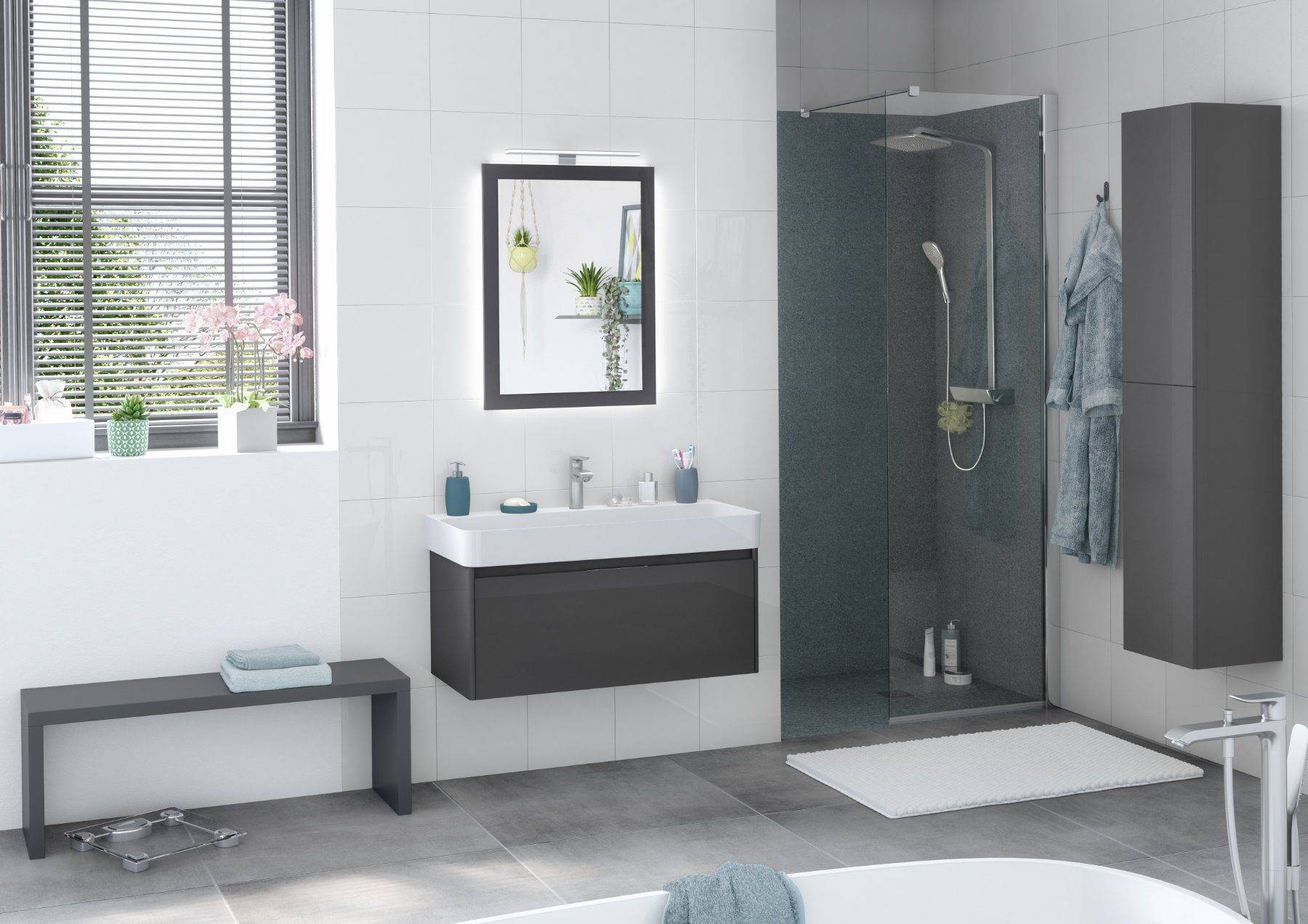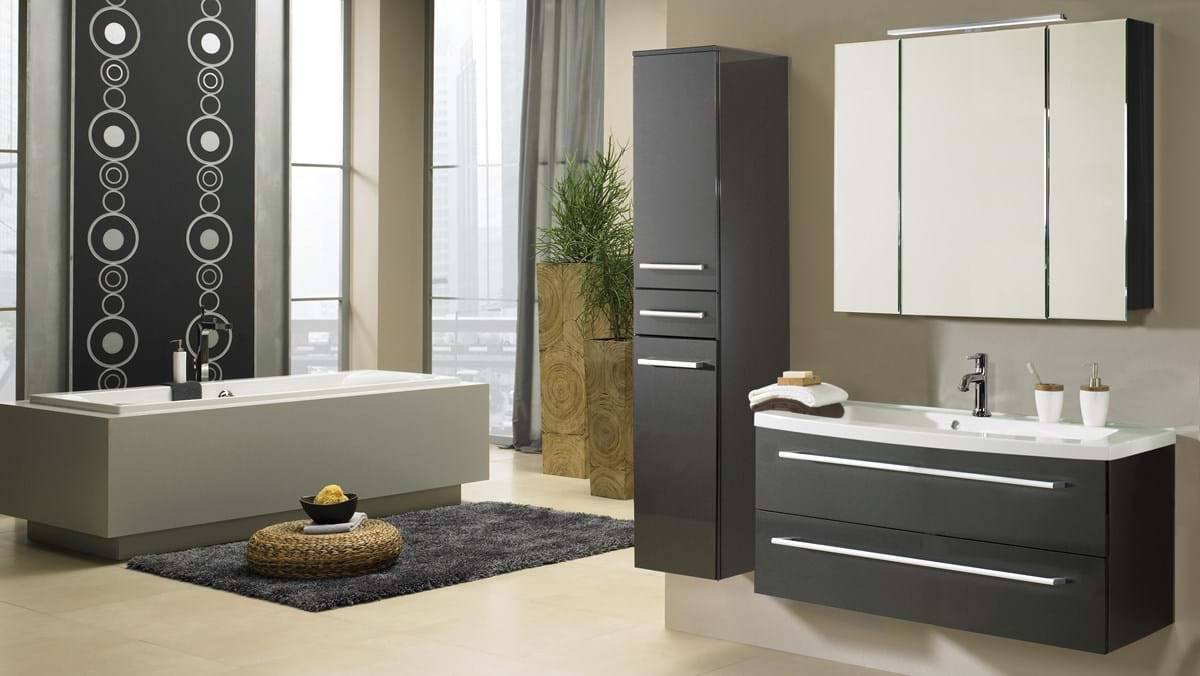 Vitra Modern Wood Effect Bathroom.
Vitra Modern Bathroom With Walk In Shower.
V And B Venticello Pull Grip.
Jolie 110 Antra 17 Venstreoverloeb.
En Suite Bathrooms
When it comes to elevating your living space, adding a touch of luxury, and even giving you a little more privacy in your home, an en suite bathroom can prove truly transformative. As the essence of convenience and style, an en suite bathroom, directly attached to the master bedroom, enhances both functionality and aesthetics. At Jigzaw Interiors, we excel in designing and installing bespoke en suite bathrooms that harmoniously blend with your home's existing architecture and your personal style.
Understanding En suite Bathrooms
Derived from the French term 'en suite', meaning 'in sequence', an en suite bathroom signifies a bathroom connected directly to a bedroom, providing exclusive and easy access. More than just an extension of your bedroom space, it's an oasis of personal comfort, a sanctum where you can escape the hustle and bustle of your daily routine.
Typically, an en suite bathroom includes a toilet, basin, and shower, but if space permits there's potential to incorporate a bath as well. An en suite is larger than a cloakroom or wet room, but usually smaller than a primary bathroom. Although traditionally compact, innovative design techniques can maximise the utility of the space without compromising on style. En suite bathrooms can also prove a worthwhile addition to your property, often enhancing its overall value.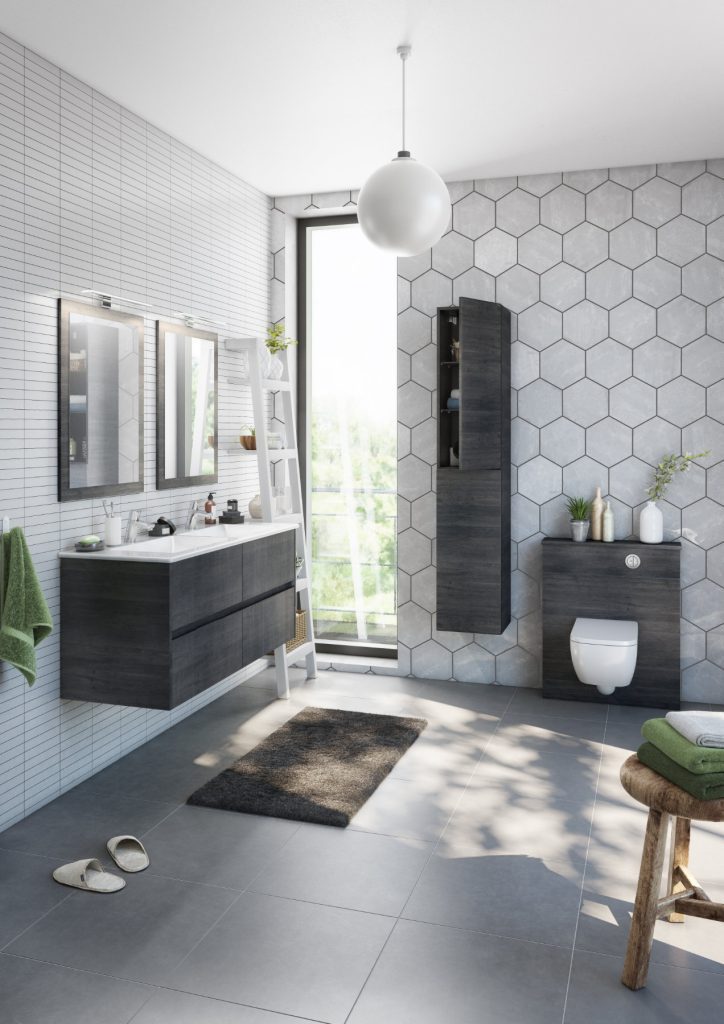 Who Do En suite Bathrooms Suit?
En suite bathrooms are particularly beneficial for those who appreciate a private retreat within their homes. It's especially suitable for family households where the main bathroom is often in use. An en suite gives the homeowner their personal space to relax and unwind without interruptions. Furthermore, it is an asset for accommodating guests, offering them privacy and convenience during their stay.
Different Types of En suite Bathrooms
The design and layout of an en suite bathroom are guided by the available space and the homeowner's personal preferences. However, there are common types to consider:
The first is the full en suite, equipped with a shower, bath, basin, and toilet. This design is prevalent in larger bedrooms where space is not a limitation. The second is a three-quarter en suite, usually containing a shower, basin, and toilet but without a bath; this design is ideal for more compact spaces. Finally, there's the half en suite, typically featuring just a basin and toilet, which is an optimal choice for particularly limited spaces.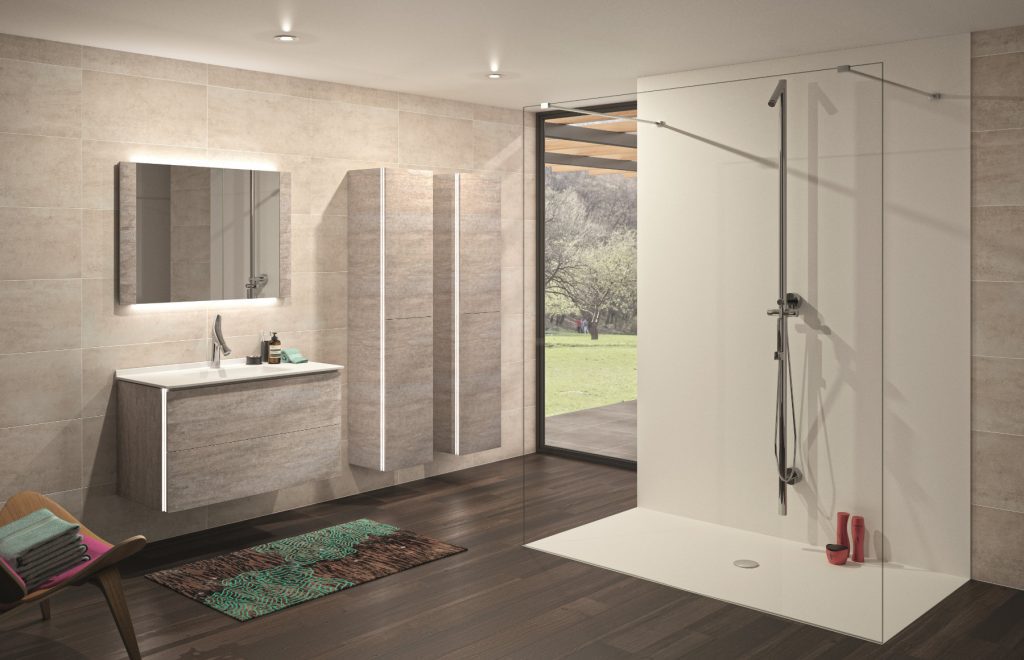 Designing Your En suite: Space-Saving and Style
Regardless of the size or shape of available space, an en suite bathroom can be meticulously planned to make the most of it. Corner showers are an excellent choice for utilising space effectively, while wall-hung basins and toilets can create an illusion of expansiveness. Moreover, designing an en suite bathroom is an opportunity to reflect your personal style and to ensure continuity with the adjoining bedroom. Whether you prefer a minimalist modern design with clean lines and uncluttered surfaces or a traditional layout with classic fixtures, Jigzaw Interiors's extensive range of bathroom products and brands ensures your en suite bathroom is a seamless extension of your bedroom.
En Suite Styles and Features to Consider
When it comes to the design and features of your en suite bathroom, there is a wealth of options available. You can choose from contemporary or classic styles, with fixtures ranging from sleek, wall-hung designs to timeless, freestanding options. Your choice may include luxurious, walk-in showers, opulent free-standing baths, or compact, high-tech steam cabins. Moreover, to enhance the usability and ambience of your en suite bathroom, consider incorporating features such as heated towel rails or underfloor heating. Lighting plays a crucial role too, influencing both functionality and mood. Strategic illumination can enhance the beauty of your en suite while addressing practical needs.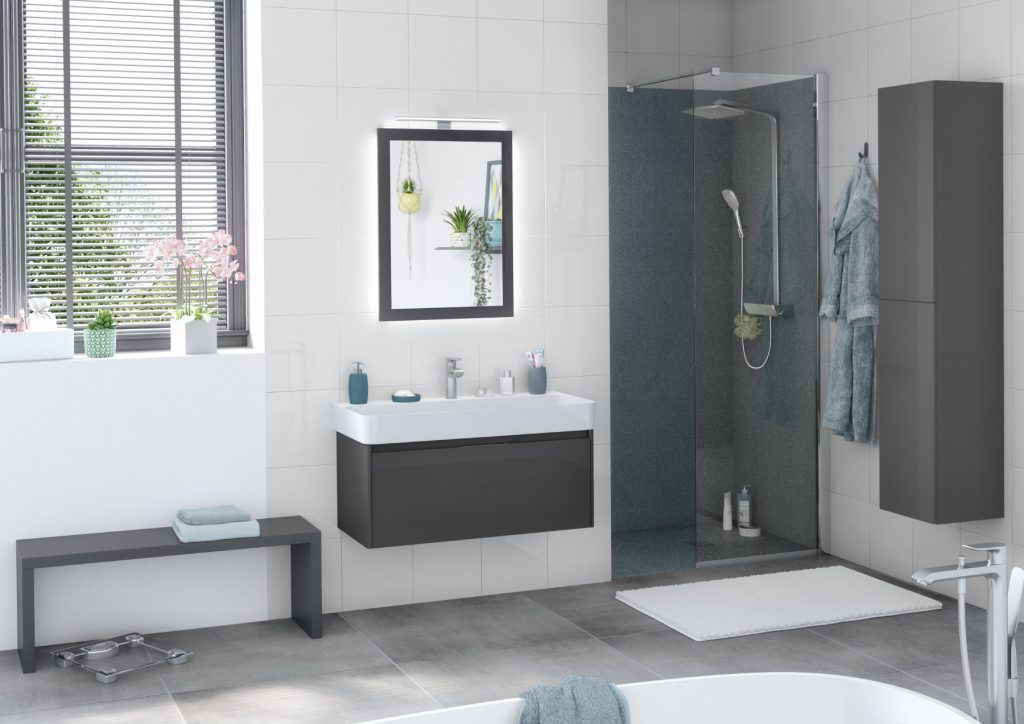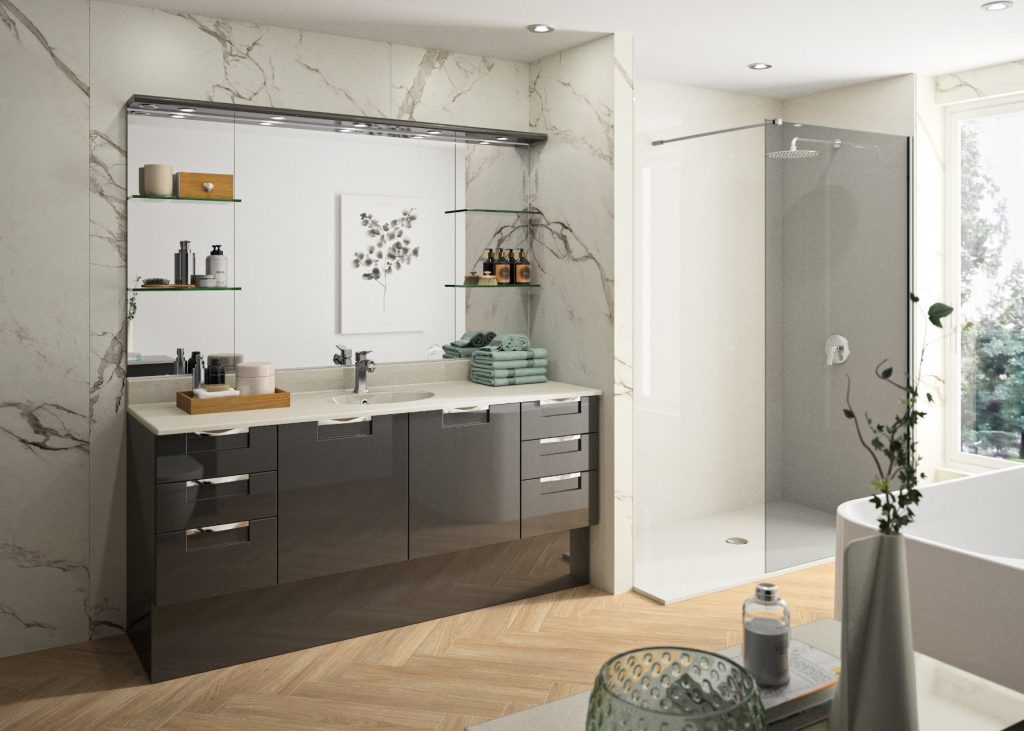 Current Design Trends for Ensuite Bathrooms
In the dynamic world of interior design, trends constantly evolve, and bathrooms are no exception. Today's ensuite bathrooms are seeing a shift towards design choices that blend functionality with a sense of tranquillity and opulence. One of the prevailing trends is the use of calming, natural colour palettes. Soft, neutral hues such as greys, earthy tones, and subtle pastels are highly favoured, offering a serene and relaxing ambiance. These colours work harmoniously with natural materials, another significant trend, to create a space that exudes warmth and tranquillity.

When it comes to finishes, matte is making a strong statement. Matte black or brass fixtures offer a sophisticated, contemporary look, while matte tiles are being chosen for their non-slip feature as well as their elegant aesthetic appeal. Moreover, the trend of combining different finishes in a single space is gaining traction. For instance, pairing matte fixtures with high-gloss tiles creates a stunning contrast that adds depth and character to your ensuite bathroom.
On Trend Accessories for Ensuite Bathrooms
Statement mirrors are another prevalent trend, serving a practical purpose while also acting as a focal point. Round or uniquely shaped mirrors with dramatic frames can transform the look of your ensuite. Additionally, the use of smart technology, from digitally controlled showers to sensor-operated lighting, is becoming increasingly popular, enhancing convenience and creating a truly modern bathroom experience.

At Jigzaw Interiors, we stay up-to-date with all bathroom trends, ensuring we can offer you the most stylish and cutting-edge solutions for your ensuite. However, we also understand that trends come and go, and the most crucial aspect is that your bathroom should reflect your personal style and preferences. We also want to give you a bathroom look which will last. With our comprehensive range of finishes, colours, and fixtures, our expert designers will ensure that your ensuite bathroom is not just trendy, but timeless as well.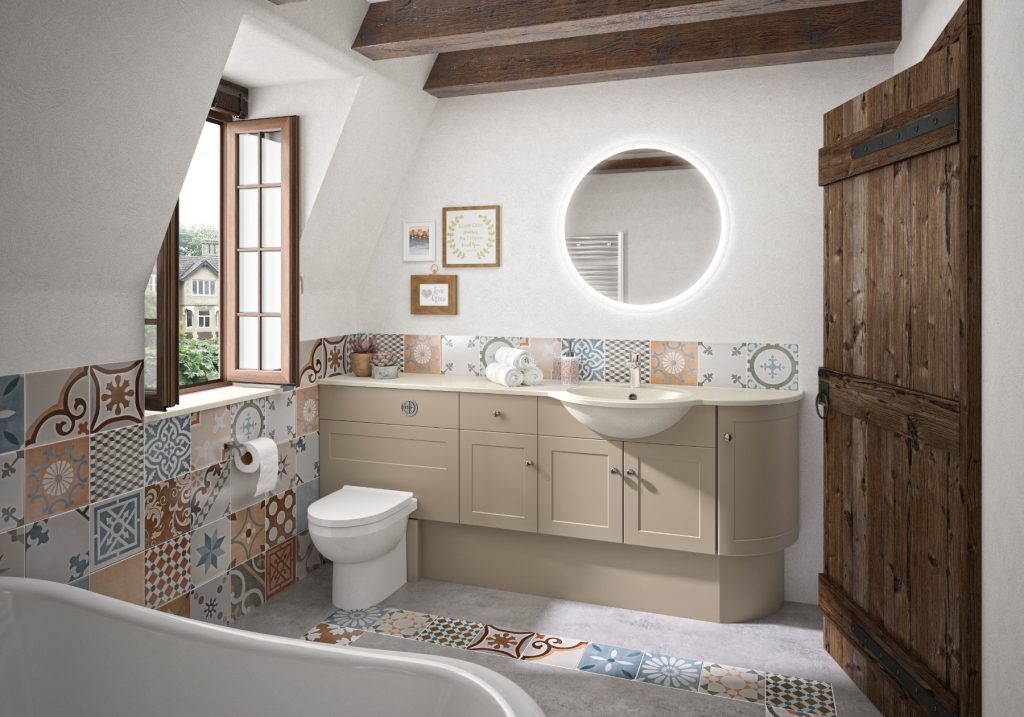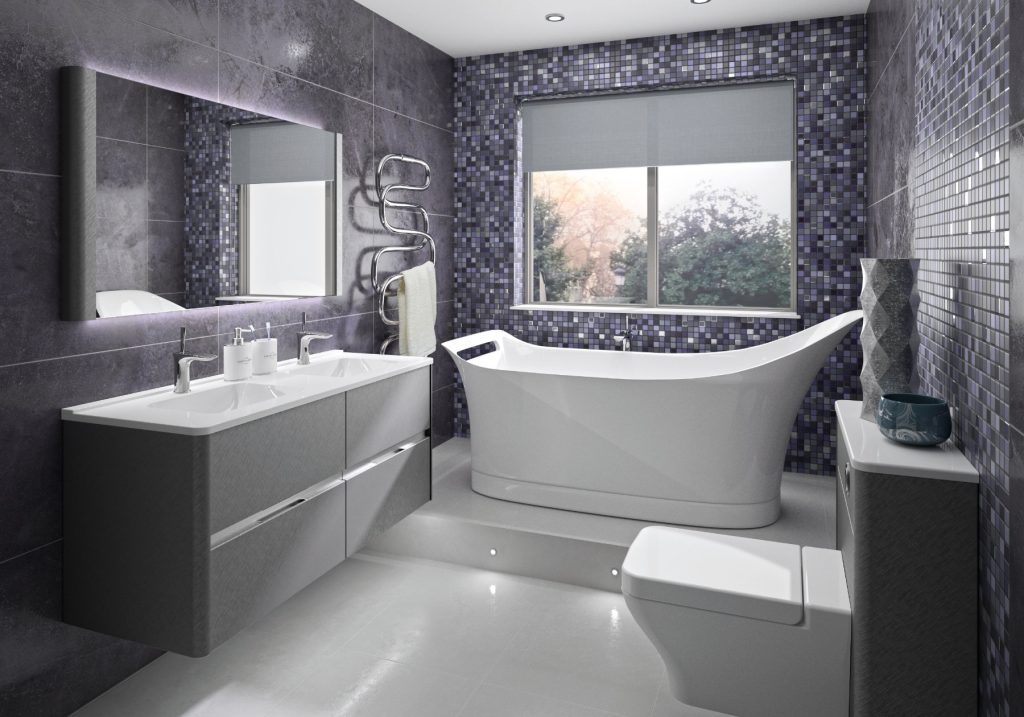 The Jigzaw Interiors Difference
Choosing Jigzaw Interiors for your en suite bathroom design and installation means choosing unparalleled expertise, exceptional design creativity, and quality workmanship.

From inception to completion, our team of bathroom experts work closely with you to ensure we understand your vision for your en suite bathroom so we can bring it to fruition. We focus on aesthetics, but equally on creating a highly functional space that truly suits your lifestyle. Our process begins with a free bathroom design consultation to understand your requirements and aspirations. Next, our skilled Stockwell bathroom designers develop a unique plan that maximises your space and meets your expectations. Once you're happy with the design, our experienced installers bring the plan to life, ensuring every detail is meticulously addressed.
Get in Touch Today
If you're considering an ensuite bathroom or looking to revitalise an existing one, we invite you to connect with our team at Jigzaw Interiors and book a free bathroom design consultation. Together, we can explore the potential of your space and create a stunning, functional ensuite bathroom that you'll enjoy for years to come. Get in touch with us today, and let's start the journey towards your dream ensuite bathroom.