Modern Kitchen & Bathroom Design
Visit Stockwell's premier independent showroom for kitchens &
bathrooms.
wet rooms.
shower rooms.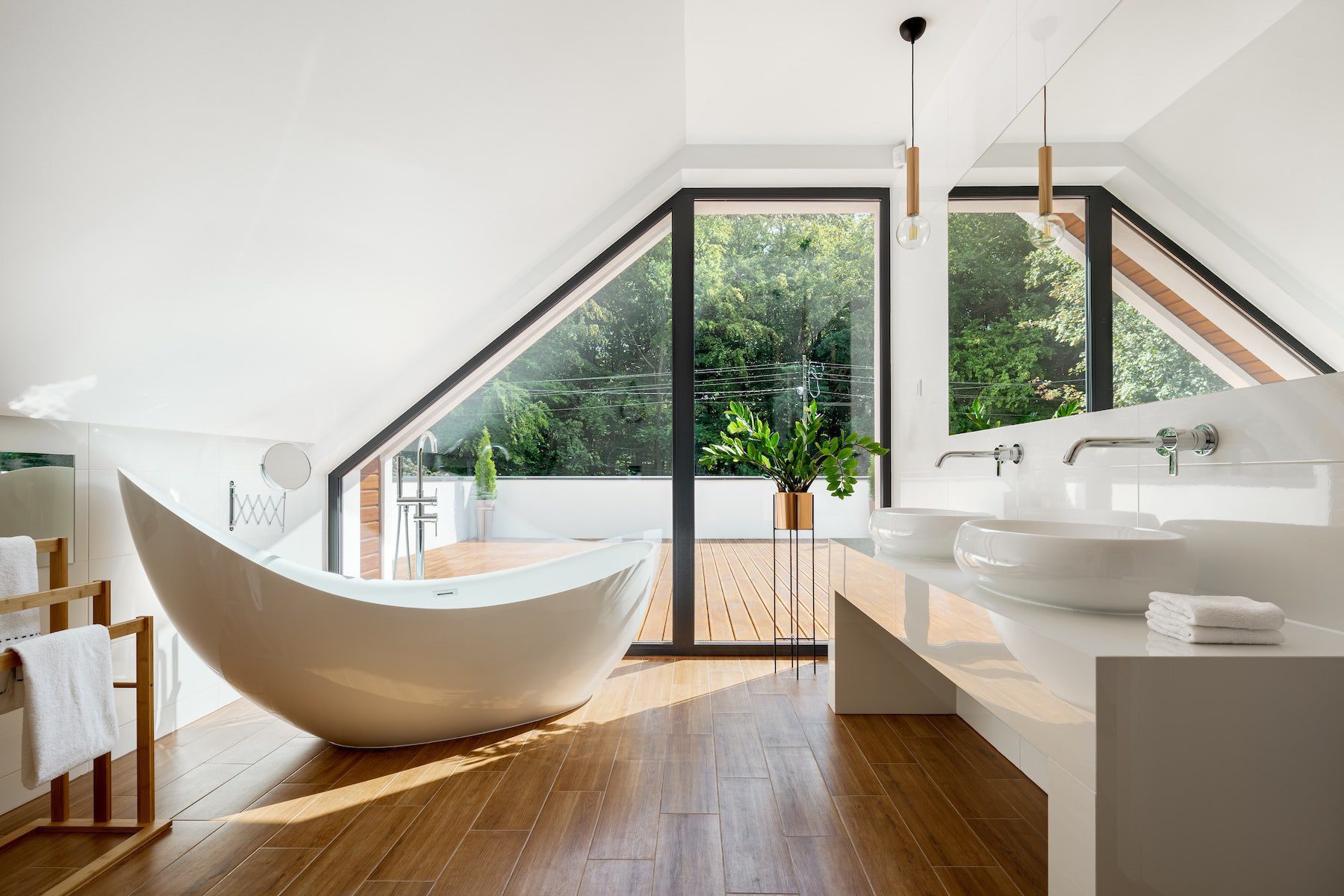 Kitchen and Bathroom Design Experts in South West London
Welcome to Jigzaw Interiors, your premier destination for kitchen and bathroom design in South West London and the wider London area. We pride ourselves on our unrivalled expertise in creating stunning and functional living spaces, fully tailored to meet the unique needs of each of our clients. We extend our services across London, including Stockwell, Clapham, Clapham Junction, North Clapham, Battersea, Kennington, Brixton, Brixton Hill, Balham, Vauxhall, Lamberth North, Stockwell, and Wandsworth.
Space Maximising in London Homes
At Jigzaw Interiors we provide far more than most kitchen and bathroom companies in London; Instead, we offer a very holistic approach to every project. Our services are wide-ranging, including everything from specialist bathroom and kitchen designs, to intricate fitting services and flooring solutions. In fact, we are fully equipped to undertake full house constructions, even rebuilding a home from the ground up if necessary. In doing so, we understand the paramount importance of space, and particularly in London homes where every millimetre counts. Working with designers with more than 45 years' experience, our detailed measure and planning service ensures we can always get the absolute best out of the space you have available.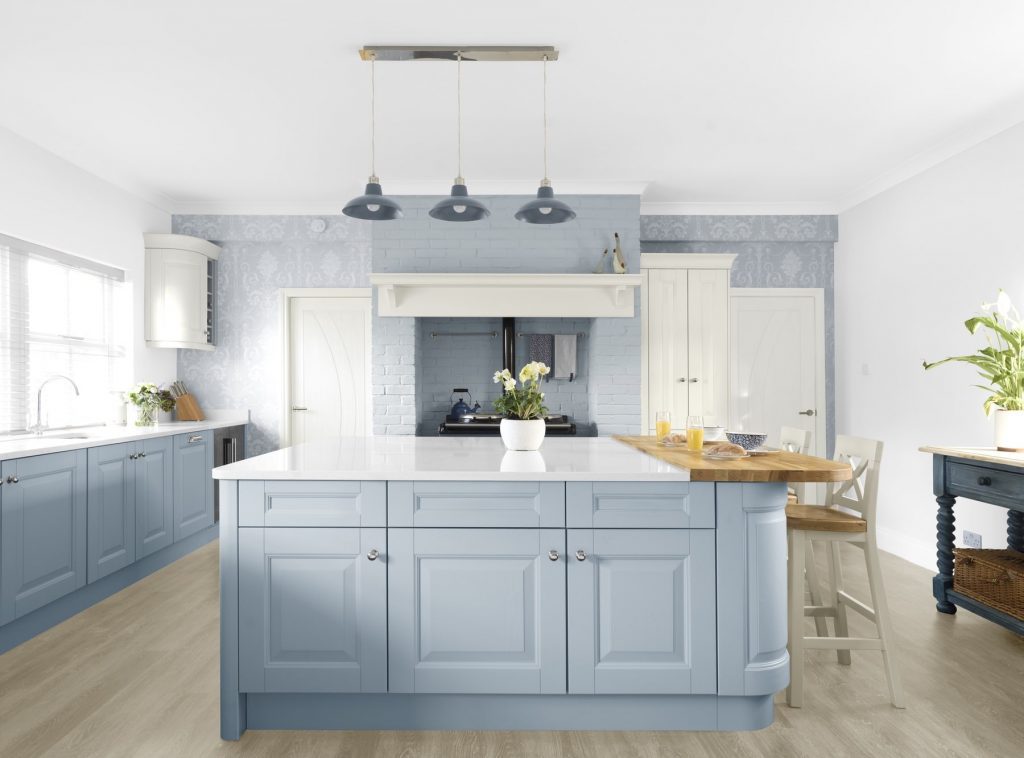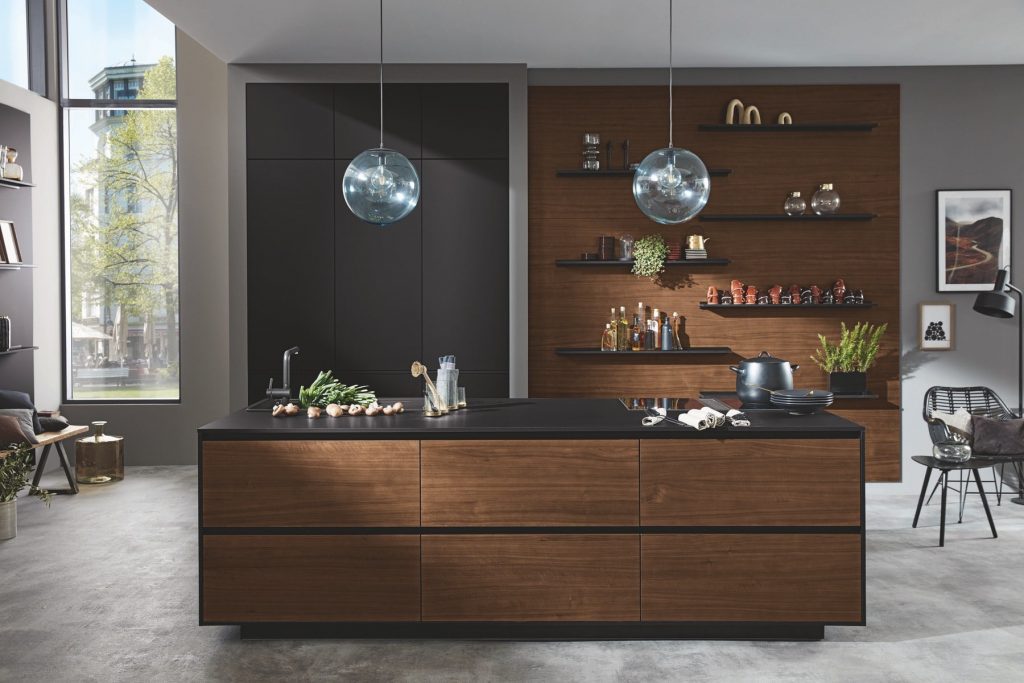 A Flexible Approach to Design
Along with our technical expertise, our Jigzaw Interiors team brings a very creative and flexible approach to our kitchen and bathroom designs. We believe in making the design process as seamless as possible for our clients, and your needs and aspirations are at the heart of everything we do, inspiring us to create interiors that are beautiful, practical and highly personalised. With a flexible range of kitchen and bathroom furniture at our disposal we are able to work without constraints, and will always strive to give you the exact look and functionality you wish to achieve for your home. We welcome all visitors to our state-of-the-art kitchen and bathroom showroom in Stockwell, which stands as a testament to our creativity, showcasing a wealth of inspiring kitchen and bathroom designs.
Inspired Designs & Expert Installation
We kickstart our process with a comprehensive home survey, ensuring we have a deep understanding of the space and your requirements before we commence your design. As well as discussing design ideas this meeting also covers practicalities or any limitations such as building accessibility. In this respect we aim to get it right first time, covering everything from the very beginning, which minimises disruption or additional costs later on.

When it comes to installation, each project is fully managed by an experienced member of our showroom team, ensuring smooth coordination and timely deliveries. Our meticulous processes ensure high levels of compatibility, with 3 dedicated teams working on kitchens, and 3 working separately on our bathroom projects.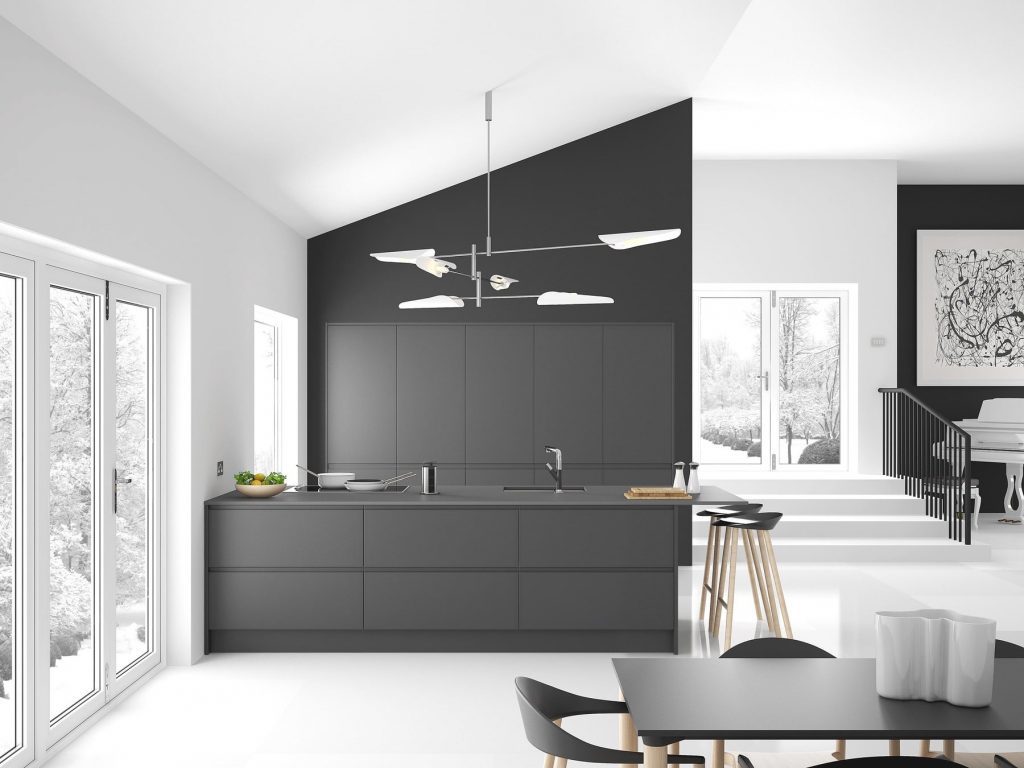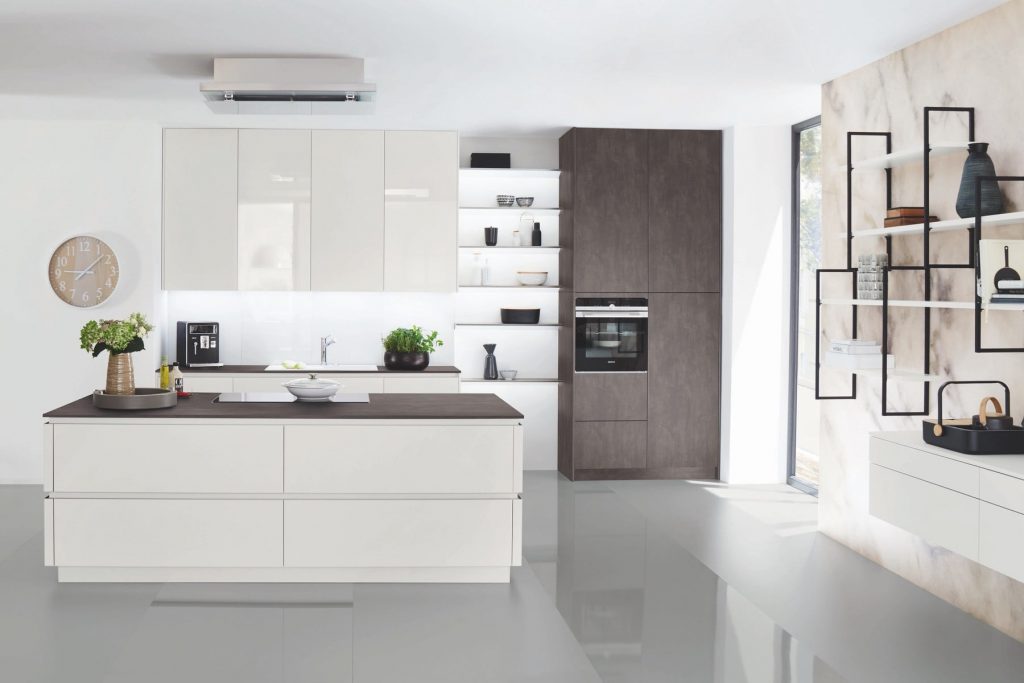 Ballerina is a modern German kitchen brand, fully epitomising the revered quality and precision of German engineering. Especially well-suited to the bespoke needs of London homeowners, Ballerina offers made-to-measure kitchens that maximize space usage down to the millimetre. The brand's wide-ranging designs offer diversity, from unique RAL colours to tailor-made drawer dimensions, including extreme heights and widths. Flexibility is a key attribute of Ballerina, offering varied cabinetry options with three different heights for plinth and working heights, as well as the capability to seamlessly integrate cabinets around common structures like columns, pillars, or boiler units.
Machine-Made to Order
Every Ballerina kitchen is machine-made to order, underpinning their dedication to precision and quality. Their award-winning designs offer unique features such as doors with shatterproof glass faces, affordable laminates, and exclusive veneers. Furthermore, Ballerina's high-quality hinges and mechanisms by renowned brands, Blum and Casablanca, provide a durable finish, emphasising Ballerina's unwavering commitment to excellence and sustainability.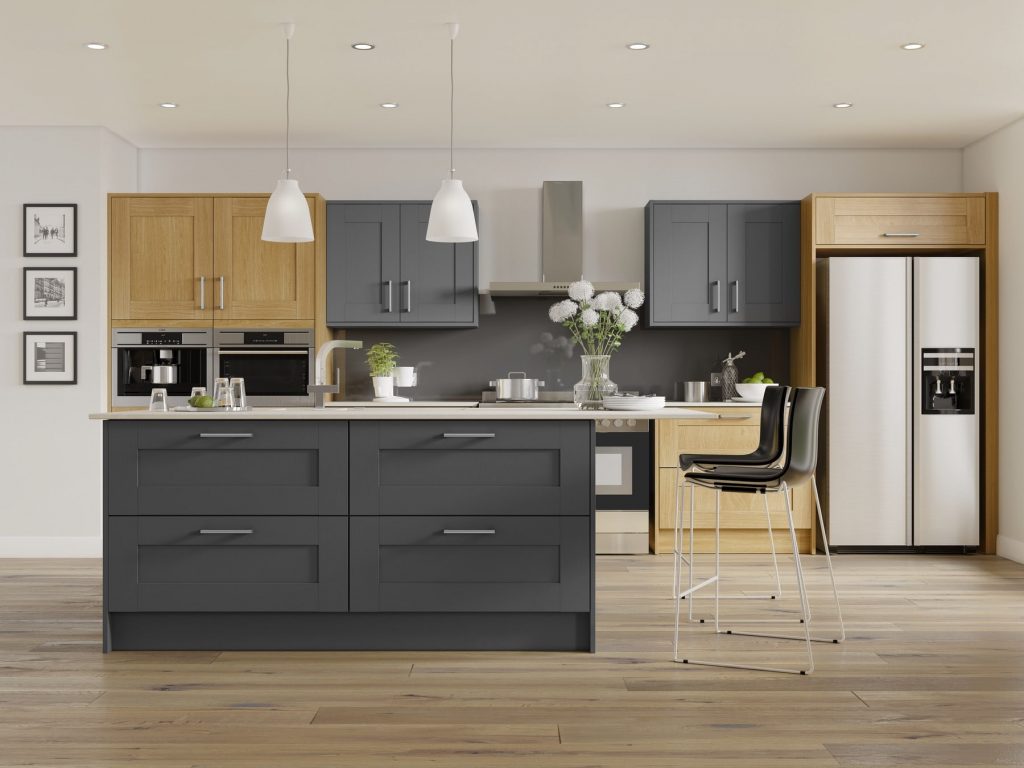 Specialising in British Kitchens, our celebrated brand stands out for its diverse portfolio of kitchen designs, catering to a wide spectrum of customer tastes over its 52-year history. The brand's offerings encompass everything from traditional shaker kitchens to ultra-modern designs, targeting both entry-level and mid-market customers. With a firm commitment to innovation, our British kitchen product range is continually updated, including its standard colour and style palette. We can also offer a personalised 'paint-to-order' door option as well. The brand ensures high quality across its products, which includes robust backboards and proven designs with superior built-in lighting solutions and appliances. Options for solid wood doors and veneers further underline British kitchen manufacturers' commitment to quality and customer satisfaction.
Unparalleled Service
Recognised as the second largest UK kitchen company for trade, our British kitchen supplier has finely honed processes in place and delivers unparalleled service. This includes a premium 2-man delivery service to properties across the UK, with well-packaged and rigidly built kitchen units. Benefits extend further with direct-from-manufacturer deliveries that ensure reduced charges, speedy remedials, and another key feature is a 10-year guarantee, a testament to its commitment to delivering long-lasting quality.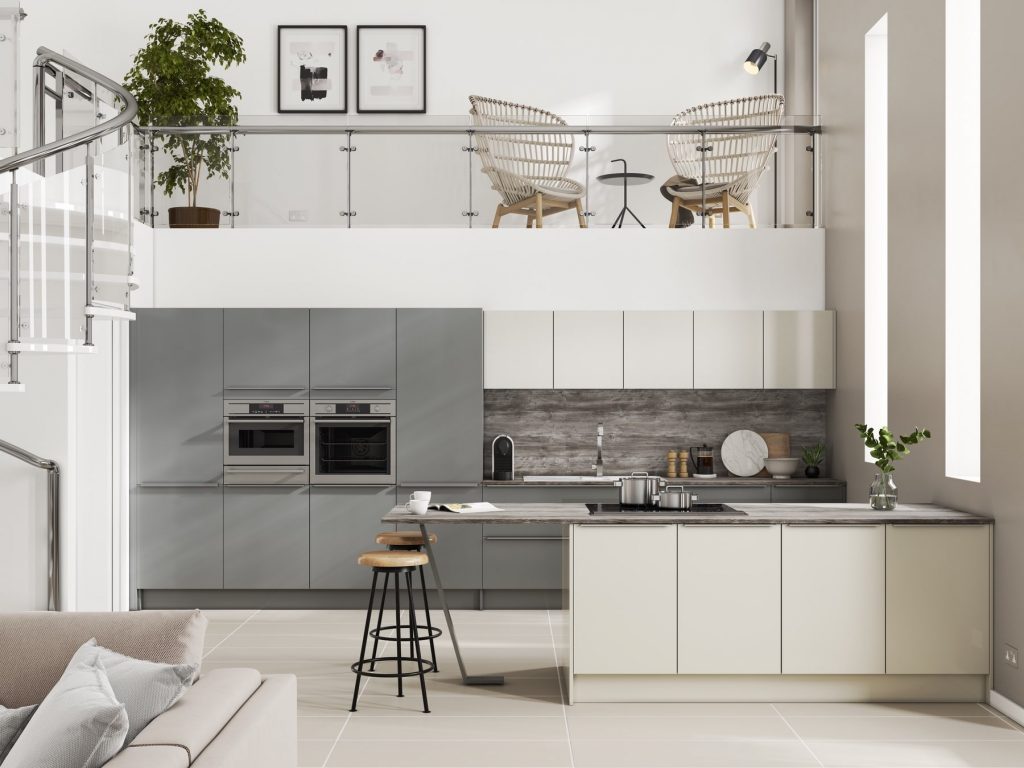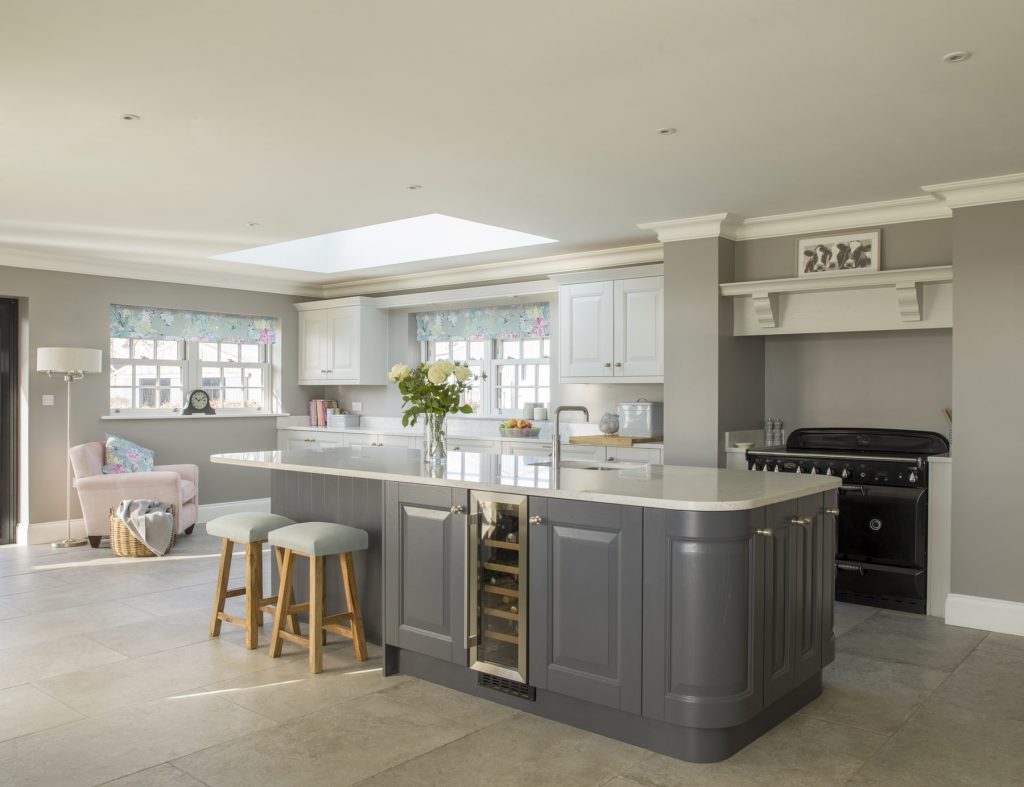 Laura Ashley Kitchens, is the newest addition to Jigzaw's kitchen collections. A UK household name, Laura Ashley represents the perfect blend of traditional interior styling and high-grade quality. Drawing from their time-honoured reputation, this collection showcases a beautiful balance of charm and elegance. The signature elements of this collection are embodied in shaker and in-frame kitchens, graced with distinctive features like chequer-style doors and chic cornices. Meanwhile, it is the meticulous attention to smaller details such as delicate curves, open shelving, and quaint hooks, that enriches the overall aesthetic, elevating it with a sense of grandeur.  
With their timeless allure, our Laura Ashley kitchens are particularly suited to the Georgian and Victorian houses prevalent in London. The transformation they offer is more than just aesthetic, they capture and replicate the essence of an era in a more contemporary setting, truly enhancing the character of the home. This collection exemplifies how attention to detail and dedication to quality can create inviting and impressive spaces that seamlessly fuse value, style, and timeless quality.
As a leading London kitchen design company, we are proud to offer an extensive range of high-quality kitchen appliances, tailored to the unique needs of our clients. This includes high-quality kitchen appliances from esteemed brands Bosch, Siemens, Neff, Samsung and AEG. As authorized dealers, we ensure our clients have the very best choices available along with expert advice to help you find the best products to suit your needs, lifestyle and budget expectations.
For those seeking the perfect finishing touch to their kitchen, we provide an array of sinks and taps from top brands including Blanco, Franke, Caple, and Villeroy & Boch, each guaranteed to offer a seamless blend of functionality and aesthetic appeal.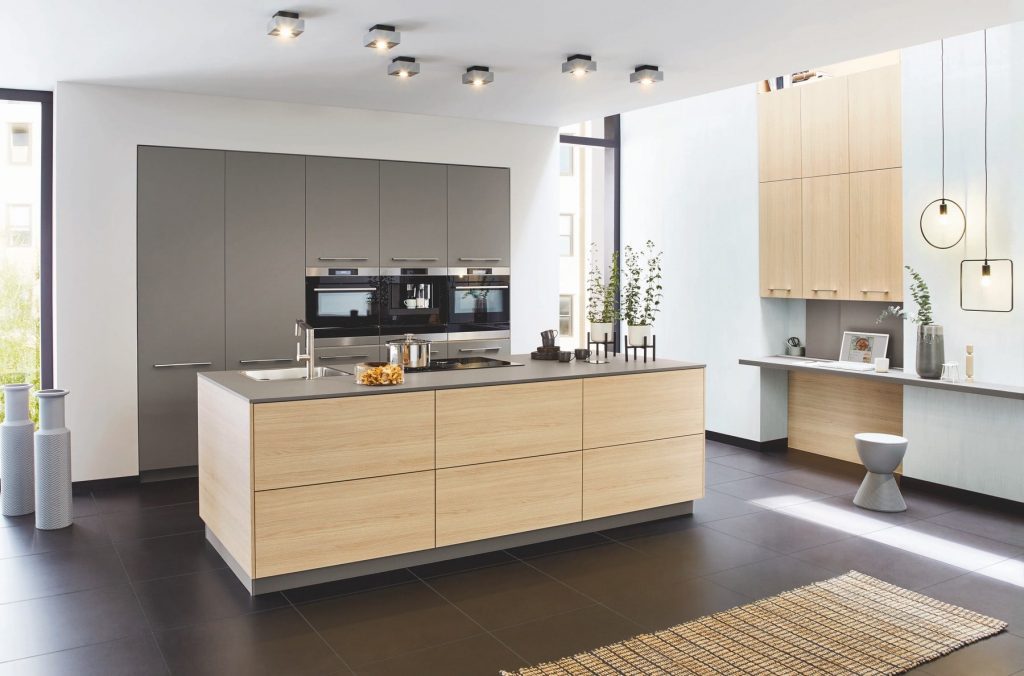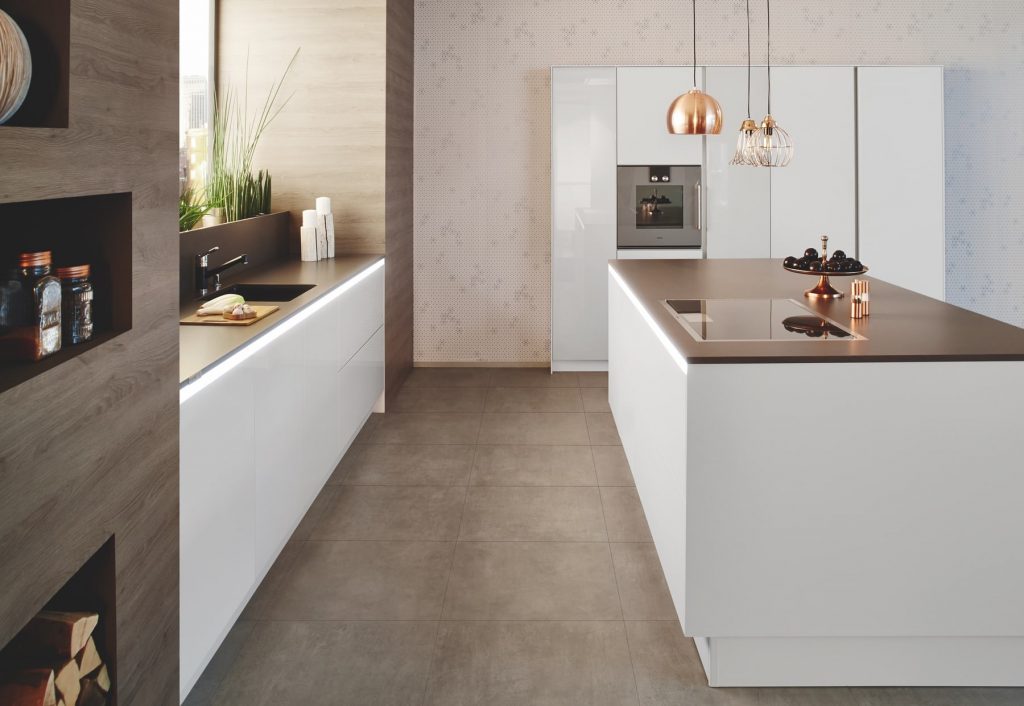 When it comes to worktops, we proudly offer a vast selection of materials and brands. These include luxurious offerings from Silestone and Dekton by Cosentino, which are recognised for their exceptional style and quality. Classic Quartz and Corian provide beautiful, durable surfaces, while Krion presents innovative solutions for those seeking something just that little bit different. Trust our team to guide you through the decision-making process, and we will ensure the final result meets your vision of the ideal kitchen.
Contact Jigzaw Interiors Today
At Jigzaw Interiors, we are passionate about creating spaces that reflect your personal style and meet your practical needs. We invite you to explore our services and look forward to working with you to bring your vision to life.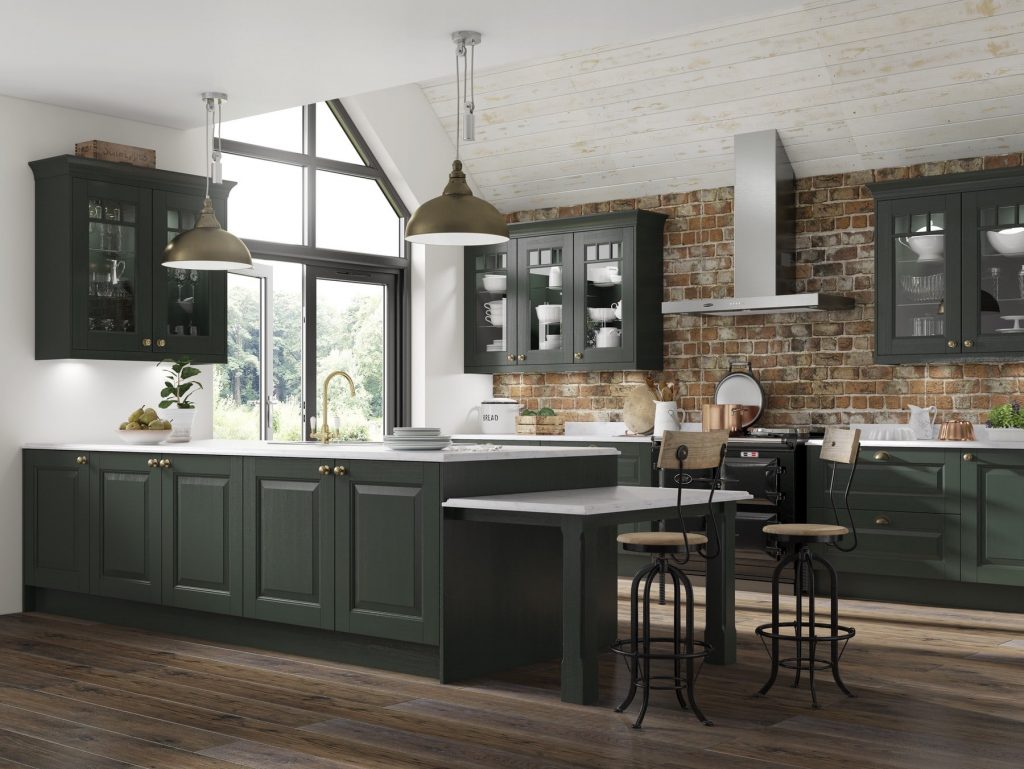 Stockwell Kitchen & Bathroom Showroom
At Jigzaw Interiors we know there's nothing like seeing and touching a product for getting a sense of how it's built and what it can do. As such, we welcome you into our Stockwell kitchen & bathroom showroom where you can fully explore our range of kitchens
Opening Hours
Monday – Saturday : 9am – 6pm
Sunday: Closed
Jigzaw Interiors Service Areas
Kitchen & Bathroom Showroom Amenities
Our Stockwell kitchen and bathroom showroom is very easy to find on Clapham Road, and less than 1 minutes' walk from Stockwell Underground Station. Alternatively, we have free customer parking available at the rear of our premises. Currently set across one floor we are easily accessible for prams and wheelchairs, although please note we are currently renovating our building's basement in order to expand our showroom space. Our showroom is manned at all time and open to visitors so do please call in for a browse, to ask any questions or else to book our specialist kitchen or bathroom design service.
Discover Our Range Of Styles