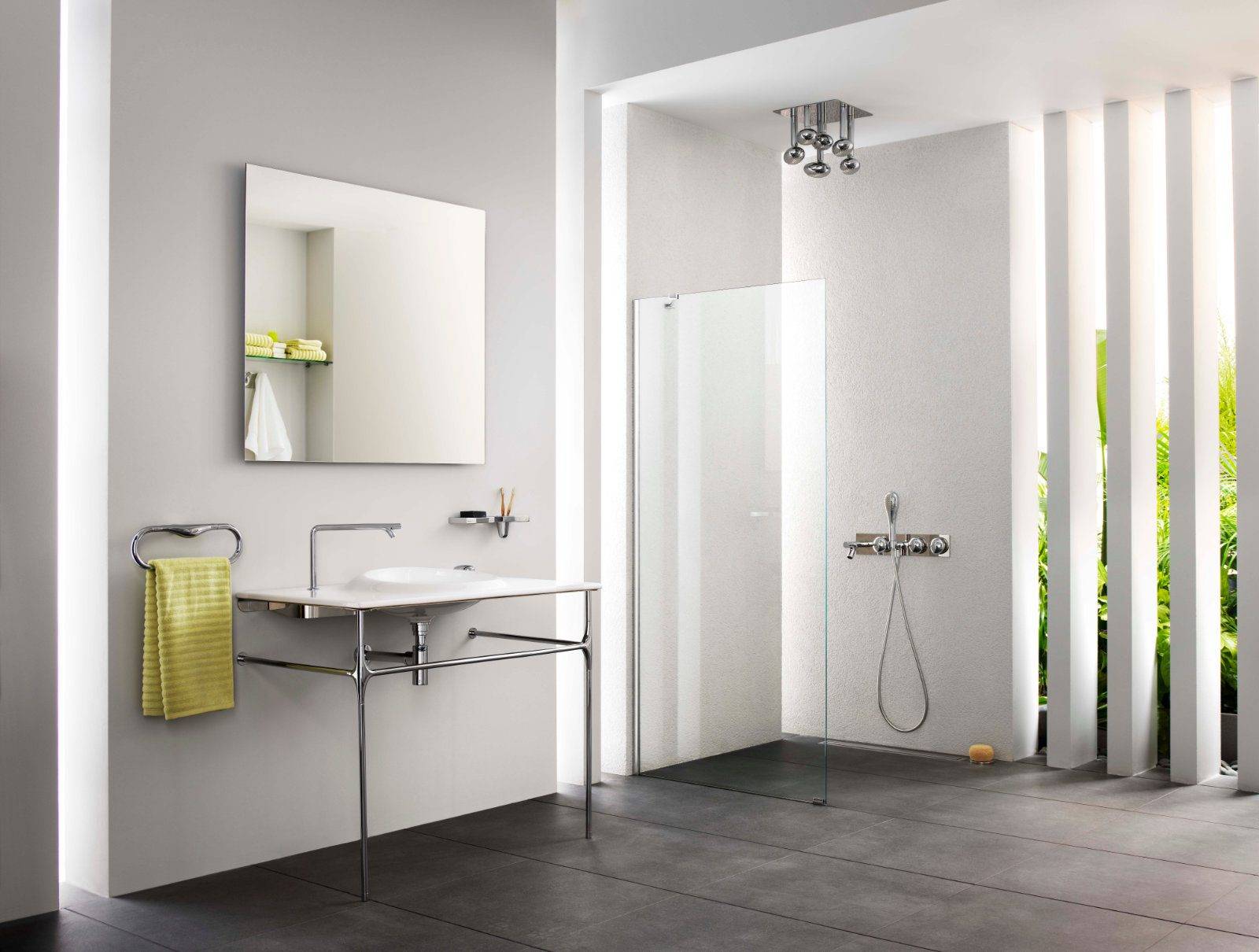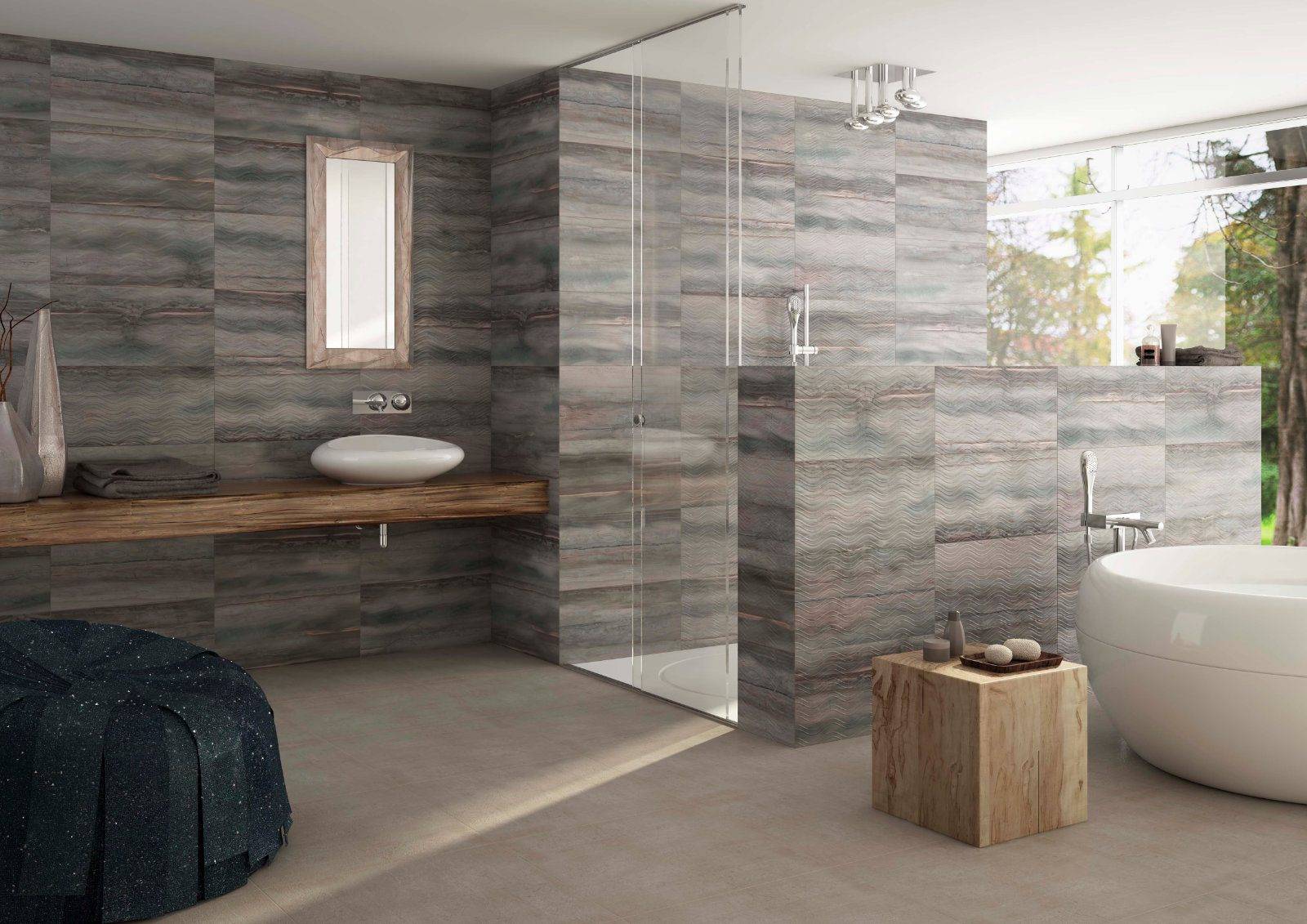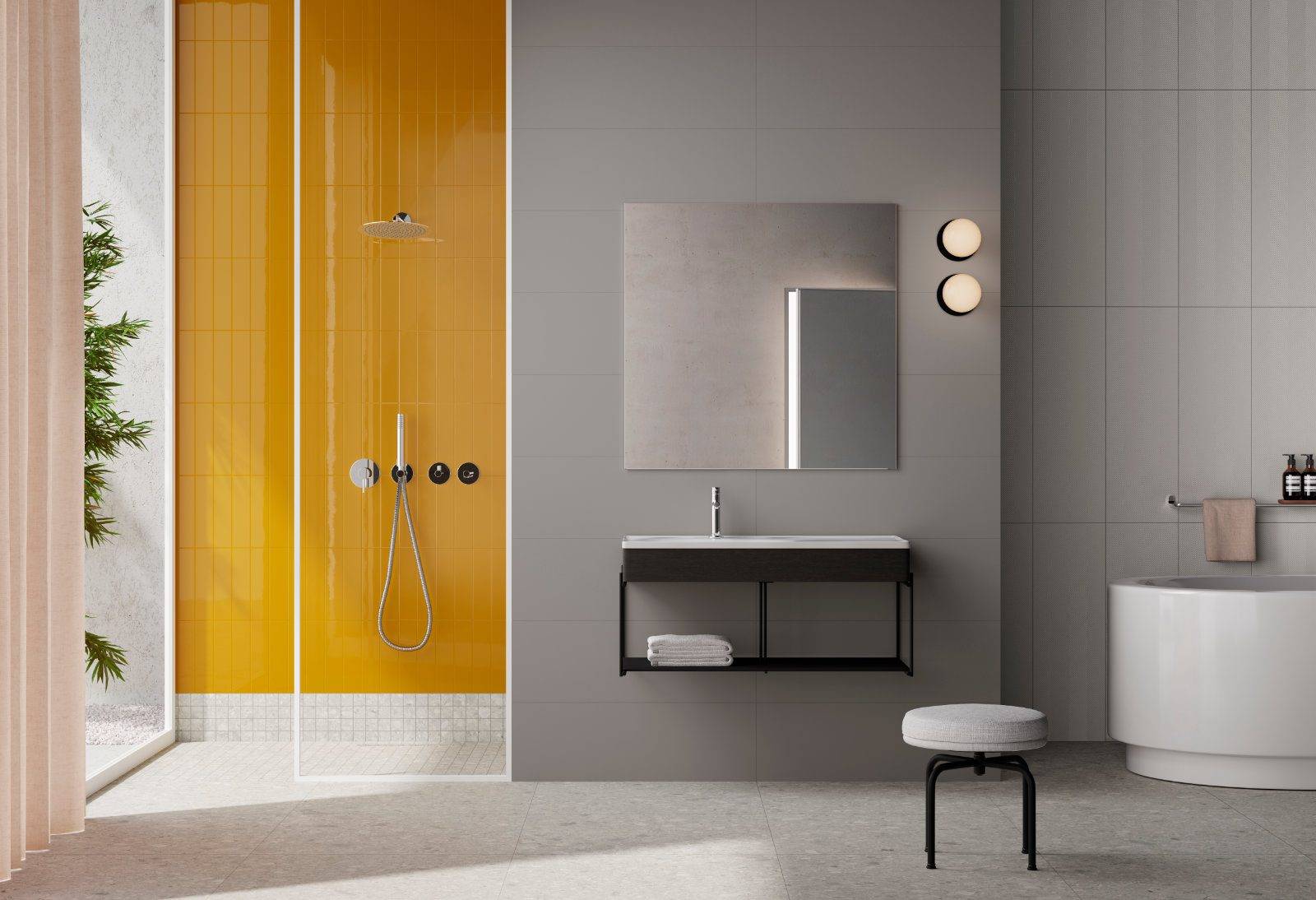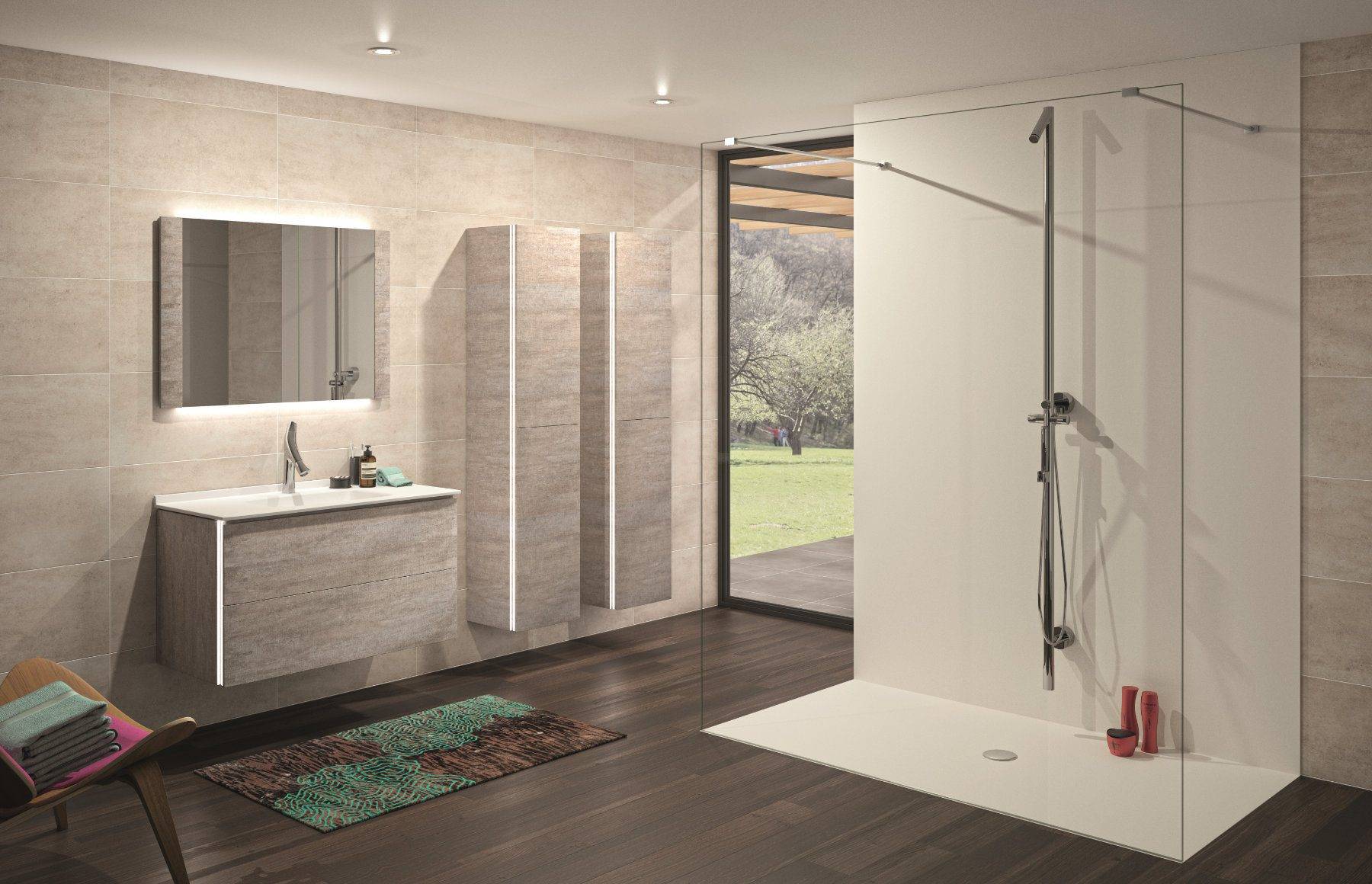 Vitra Modern Bathroom With Walk In Shower.
Vitra Neutral Bathroom With Walk In Shower.
Vitra Vibrant Walk In Shower.
Walk In Showers
At Jigzaw Interiors, we pride ourselves on our ability to transform your bathroom into a sanctuary of relaxation and rejuvenation. Crucial to this for many homeowners is having the perfect walk-in shower, a modern 'must have' bathroom feature that seamlessly merges style, convenience, and luxury. Work with Jigzaw Interiors's expert bathroom designers in Stockwell and we can help you navigate the myriad of luxury bathroom brands available to find your ideal walk-in shower in line with your needs, lifestyle, and budget requirements.
What is a Walk-In Shower?
A walk-in shower, as the name suggests, is a shower that allows users to 'walk in' without having to step over a tub or door threshold. Typically, these showers are enclosed by glass panels or half walls, creating a visually appealing, modern aesthetic. The brilliance of a walk-in shower is that its simplicity of design doesn't detract from its functional aspect; instead, it is highly effective in enhancing your bathroom's spaciousness. It offers easy access and use, catering to a broad range of users from the young, to the elderly, to individuals with mobility issues.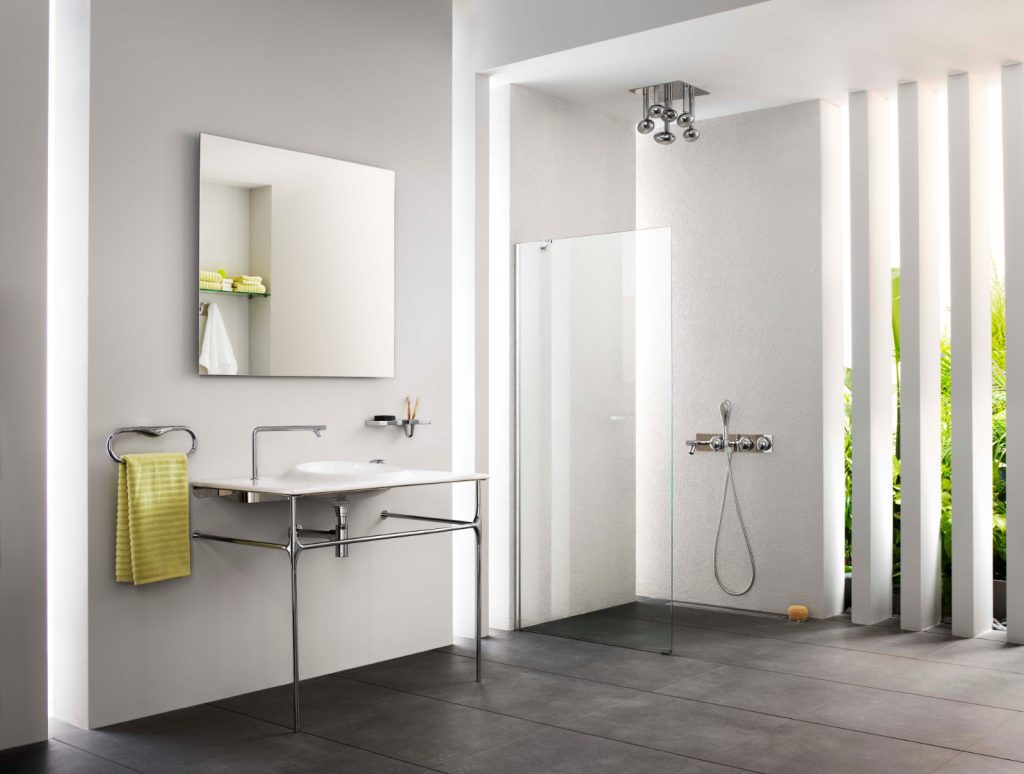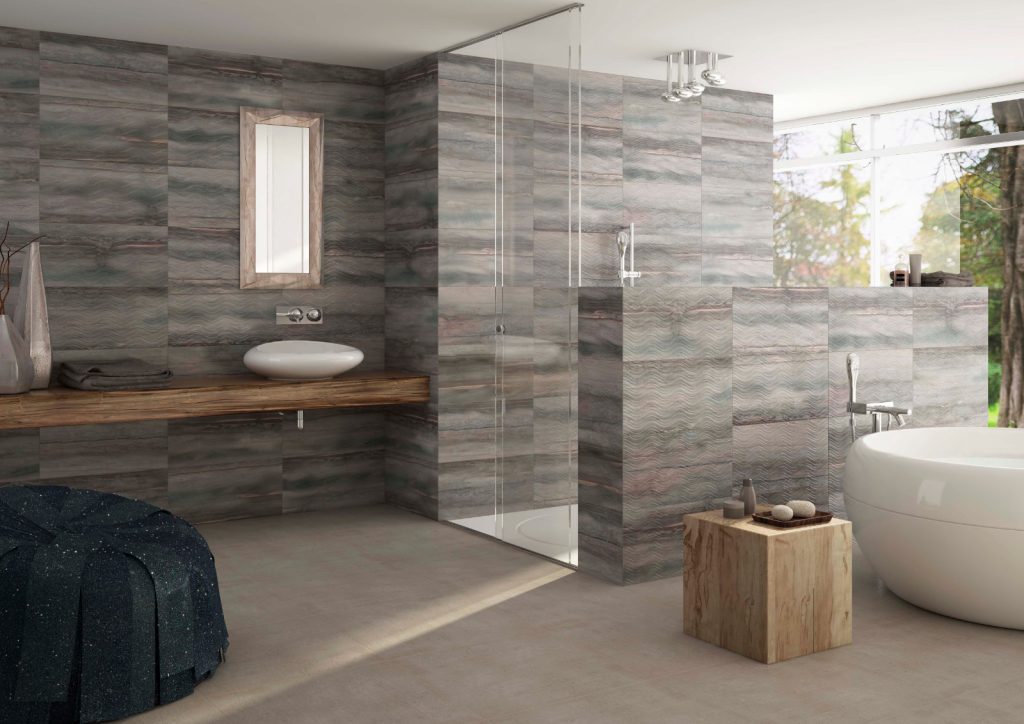 Suitability of Walk-In Showers
The versatile nature of walk-in showers makes them a perfect choice for almost anyone. They're particularly suitable for households with older members or anyone with mobility issues, due to the ease of access they provide. By eliminating the need to climb over a bath edge, they reduce the risk of slips and falls. Moreover, their chic, modern aesthetic can enhance the value of any property, making them an excellent choice for homeowners seeking to update their bathroom.
Different Types of Walk-In Showers
The design of a walk-in shower can be tailored to your individual needs and tastes. Popular variations include: –
Open Showers: This design completely eliminates a structural enclosure, offering a minimalistic look and feel. It provides a smooth transition from the bathroom to the shower area, creating an illusion of additional space.
Enclosed Showers: This version utilises glass panels to separate the shower from the rest of the bathroom. It offers a touch of elegance while maintaining the wet area distinctly.
Partial Enclosure Showers: For those who desire a middle ground, partially enclosed walk-in showers offer a compromise. They employ a single glass panel or a half wall to separate the shower area from the bathroom, offering a blend of openness and privacy.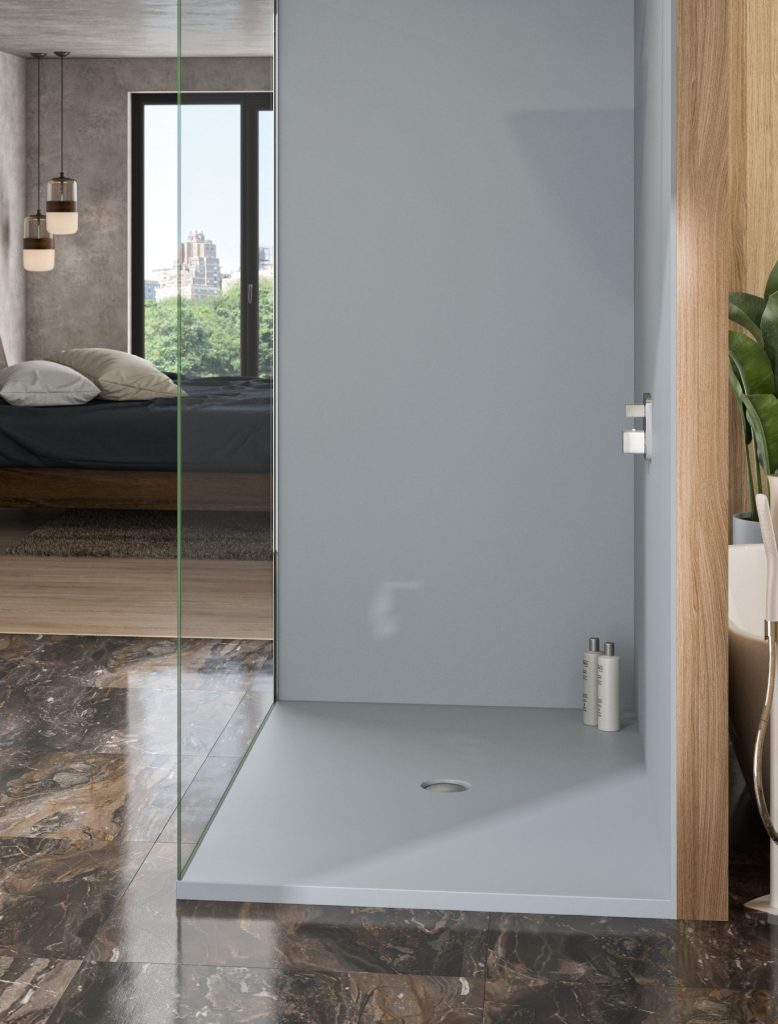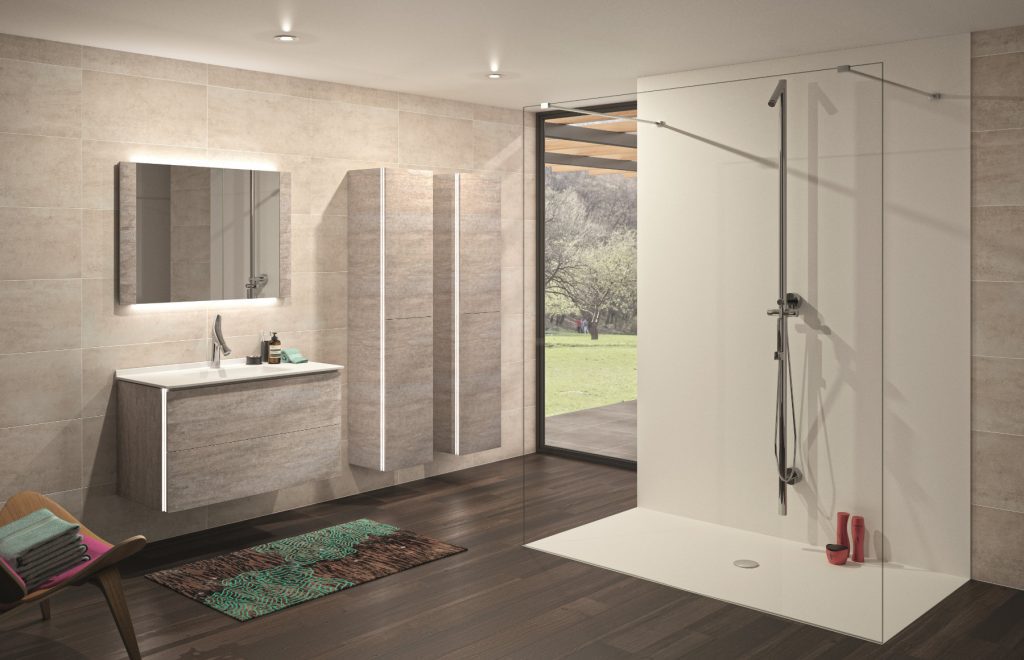 Designing Your Walk-In Shower
When it comes to designing your walk-in shower, there are a few key elements to consider: –
Space: Walk-in showers can be designed to fit any size of bathroom. However, a larger space allows for more design possibilities such as a dual shower, built-in seating, or a steam feature.
Materials: At Jigzaw Interiors, we will help you choose materials that match your aesthetic and functional requirements. From natural stone for a rustic appeal, to sleek porcelain or ceramic tiles for a modern vibe, there are countless options available to you.
Lighting: Good lighting can elevate the ambience of your shower area; consider introducing recessed lighting for a soft glow, or a skylight for natural light.
Storage: Storage is often overlooked in shower design, but built-in niches, recesses, or floating shelves are convenient for storing toiletries without interrupting the sleek design.
Walk-In Shower Styles and Features
Walk-in showers can be tailored to a plethora of styles, from ultra-modern to traditionally elegant. Consider frameless glass for a minimalist look, black-framed partitions for an industrial edge, or intricate tile patterns for a more classic appeal.
As for features, the sky's the limit. Rainfall shower heads, body sprays, steam generators, and built-in sound systems are just a few of the luxury options that can be incorporated into your walk-in shower for an indulgent experience.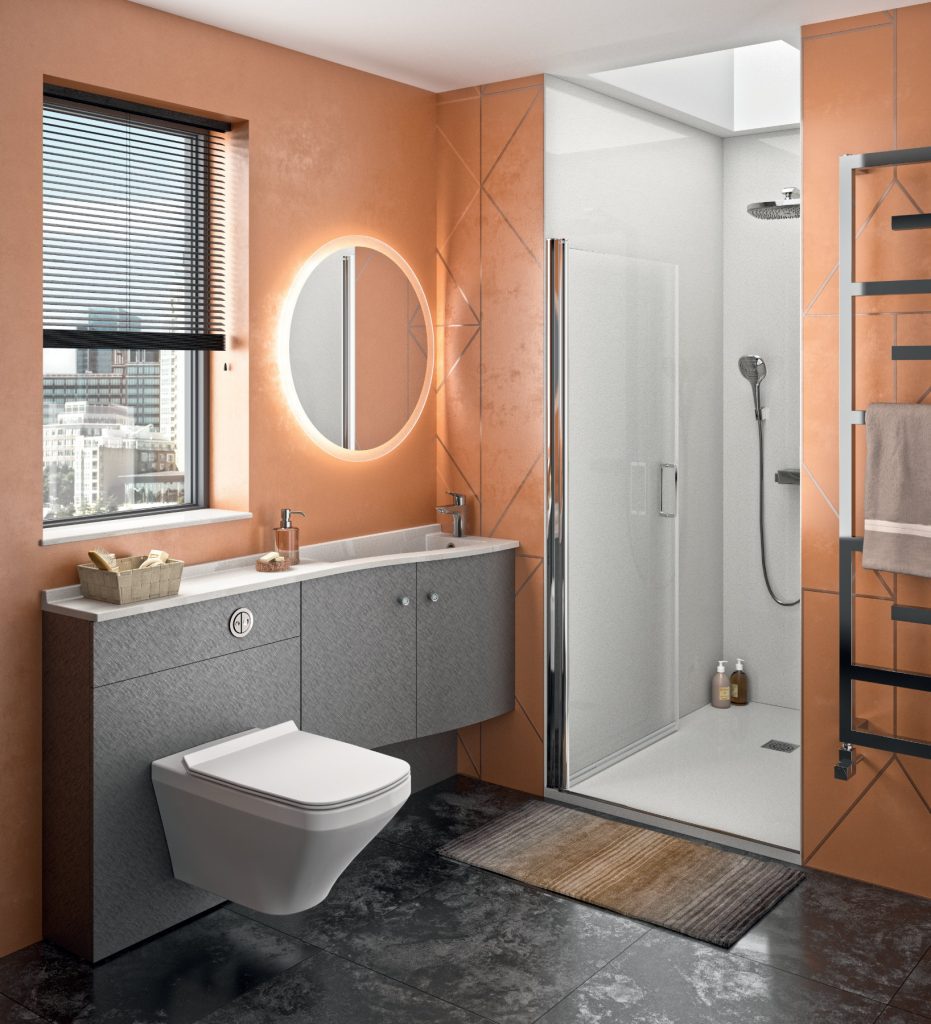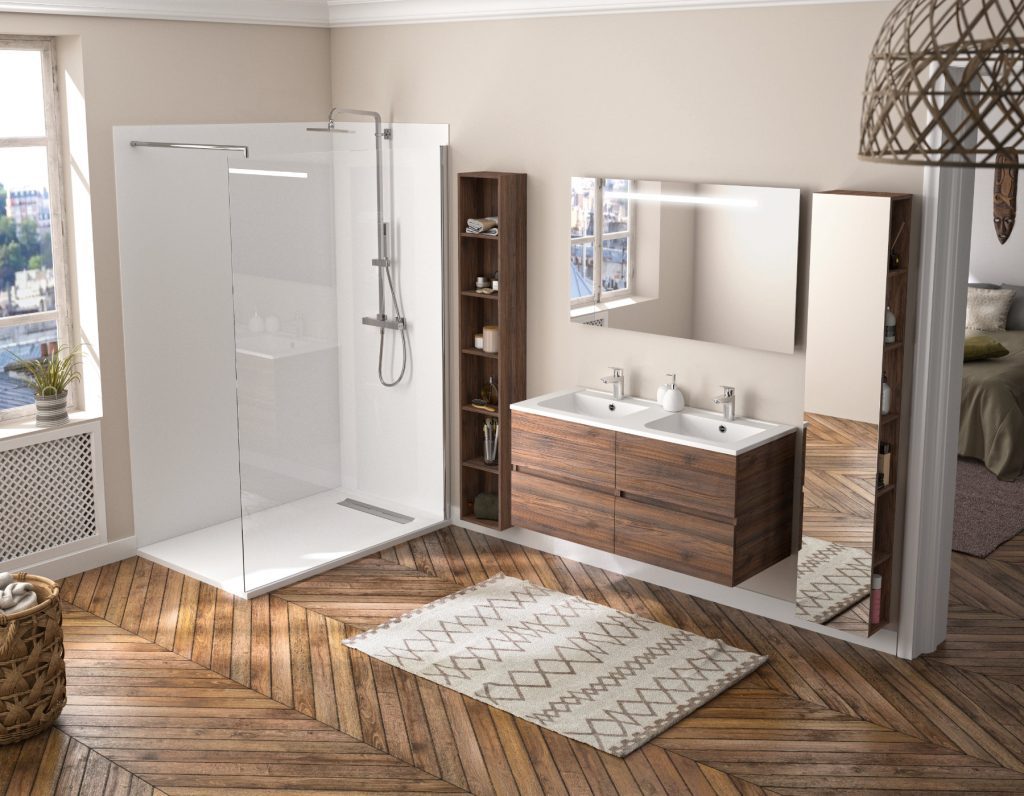 Walk-In Showers vs Shower Rooms vs Wet Rooms
While these terms are sometimes used interchangeably, there are distinct differences among them.
A walk-in shower: As discussed, this is an open-concept shower that can be integrated into your existing bathroom layout. It features a shower area separated by glass panels or half walls, with a low or non-existent threshold for easy access.
A shower room: This is a completely separate room dedicated to the shower and typically includes other bathroom fixtures, such as a sink and toilet. It provides privacy and can be a perfect solution when designing an en-suite or an additional bathroom in a property.
A wet room: This is a fully waterproofed room with a shower but without a distinct tray or enclosure, so water can freely flow across the entire space. Wet rooms typically feature a gentle gradient to encourage water to flow towards a drain. They offer the most open and accessible showering experience, but their installation can be more complex and costly.
Walk In Showers For Ageing In Place
As mentioned, walk-in showers are extremely beneficial for individuals with disabilities and/or mobility issues, and particularly for those wishing to embrace the concept of Ageing in Place. To date, Jigzaw Interiors have designed and installed many bathrooms for this very purpose and can advise accordingly and sensitively on suitable layouts and products.
In this respect, walk-in showers provide a level of accessibility that traditional shower setups can't match. There's no need to navigate high tub sides or slippery surfaces, and their low or non-existent thresholds enable users to retain their independence. Safety features such as strategically placed grab rails offer additional support, aiding balance and stability. These can be integrated into the design subtly, without detracting from the overall elegance of the shower. Similarly, integrated seating in a walk-in shower can transform the showering experience from a potentially daunting task into a moment of rest and relaxation. Seats can provide a safe and comfortable place to sit while showering, reducing the physical strain for those who may struggle to stand for extended periods.
Furthermore, easy-to-use controls can be installed at a convenient height, making the shower experience smoother for those with limited mobility or strength. Thermostatic controls can maintain a safe, constant temperature, reducing the risk of sudden temperature spikes.
With a carefully designed walk-in shower for Ageing in Place, your guests may simply appreciate the aesthetics of a spacious, modern walk-in shower. But you'll know that your bathroom looks fantastic but is also perfectly equipped to cater to your needs, now and into the future. At Jigzaw Interiors, we believe in creating designs that merge beauty, comfort, and practicality, enabling you to enjoy your home, your way, for as long as possible.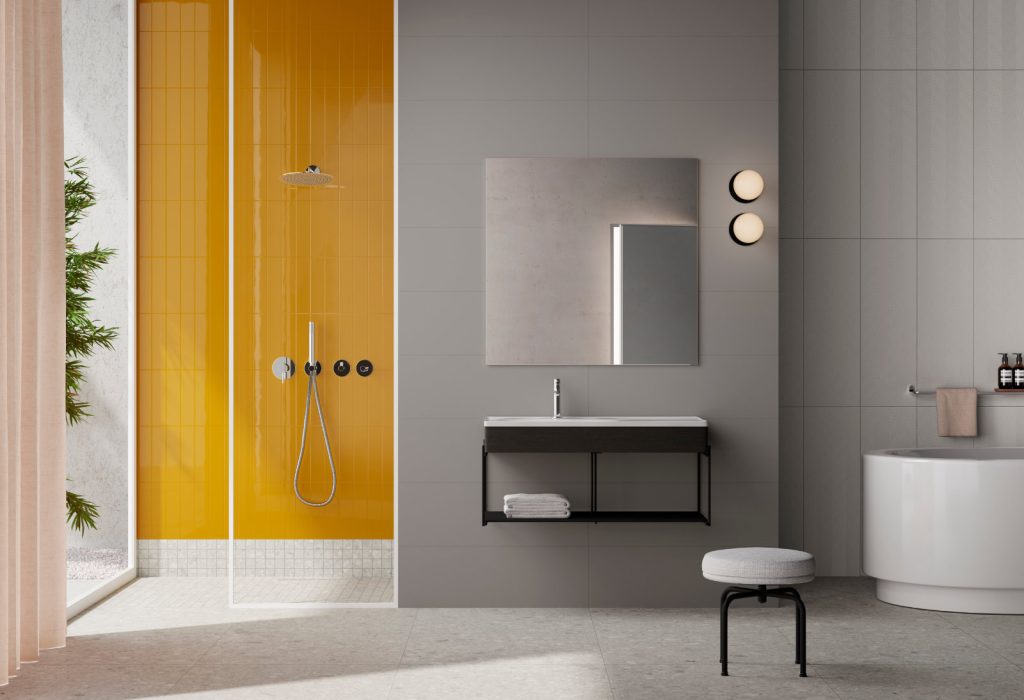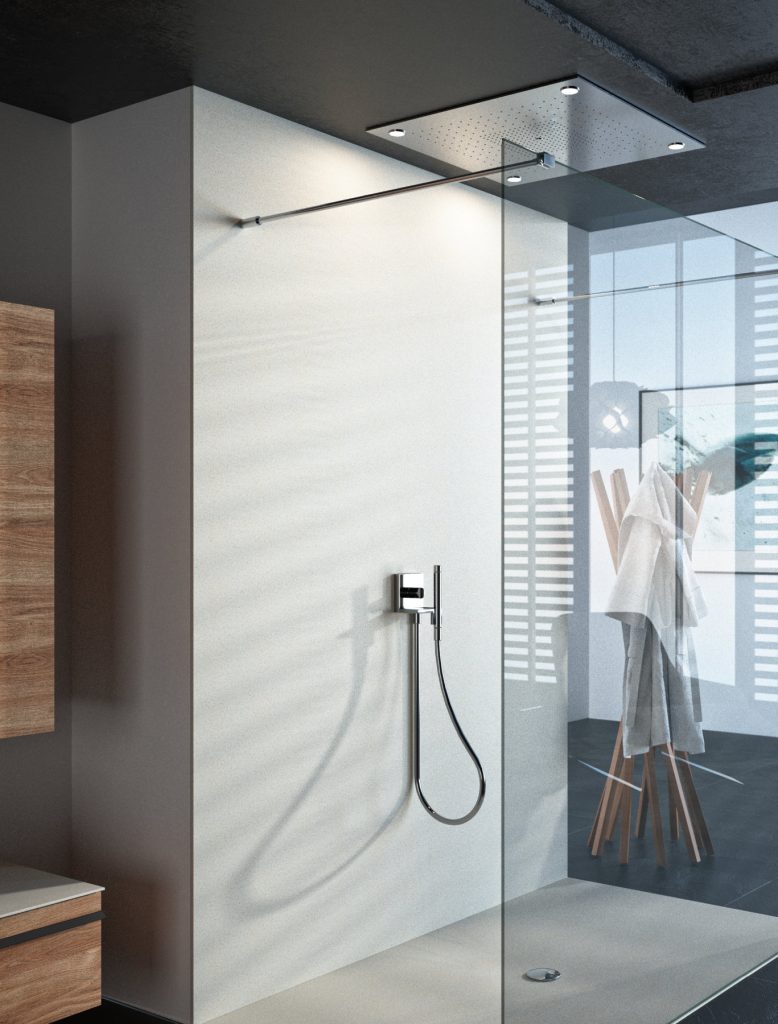 Start Your Walk-In Shower Journey Today
Ready to elevate your bathroom with a stunning walk-in shower? Your journey towards a sophisticated walk-in shower begins with expert design and ends with professional installation. Contact our team at Jigzaw Interiors today to book your free bathroom design appointment. We're excited to work with you to design a bathroom that's not just functional, but a true reflection of your style. Whether you're in Stockwell or the surrounding areas, the bathroom of your dreams is just a phone call away.