Stockwell's Kitchen and Bathroom Flooring Experts 
Jigzaw Interiors are the quintessential one-stop shop for all your kitchen and bathroom needs, including your perfect choice of flooring. We understand that flooring is the foundation of your kitchen or bathroom's aesthetic and functional appeal, which is why we offer a fully comprehensive range of flooring samples to help bring your dream interior to life.
With the diverse brands we offer, including V4 flooring, all Karndean products, and QA products, we guarantee quality and elegance in every step you take. From exquisite tiles, luxurious vinyl tiles to engineered wood, our products cater to an array of tastes, budget requirements, and utility considerations.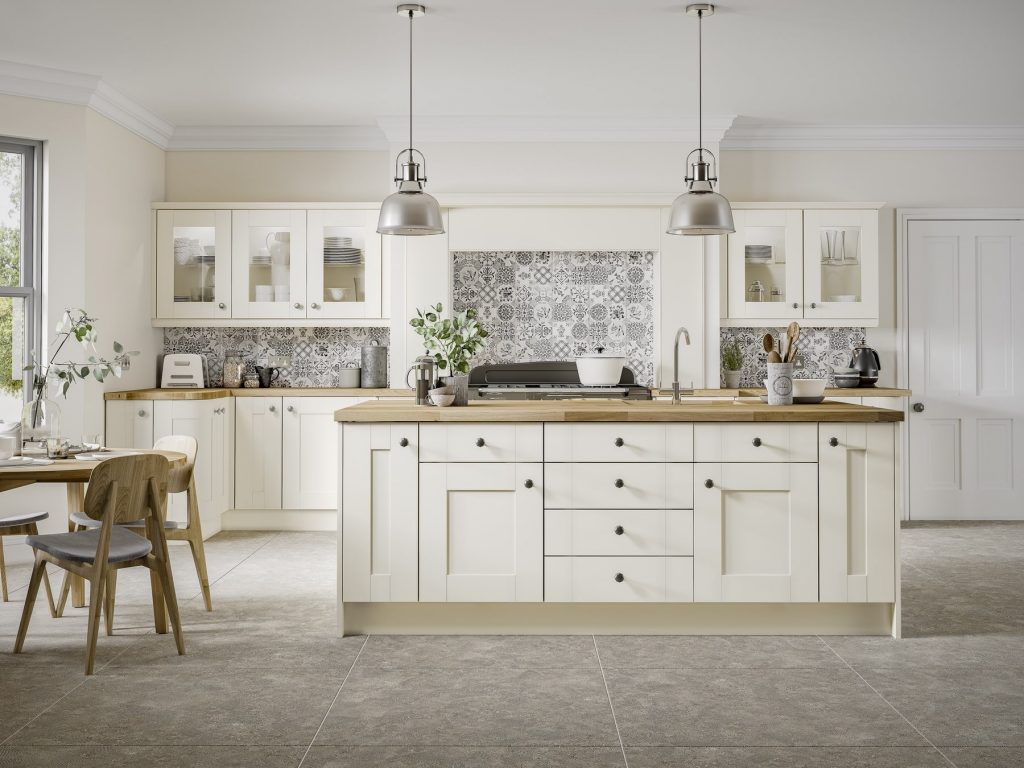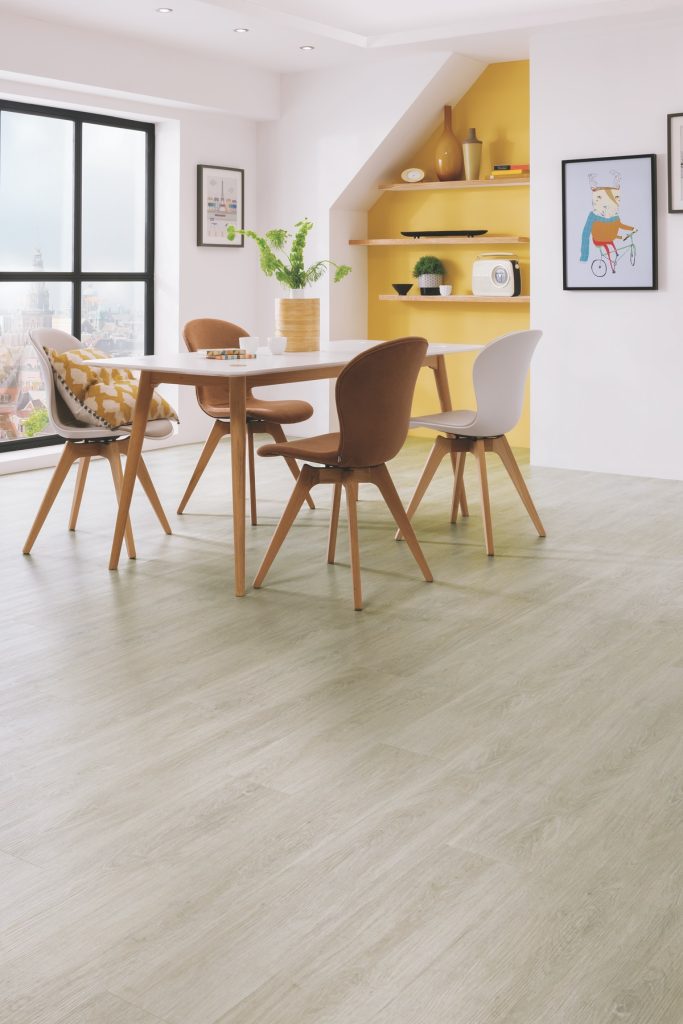 Unrivalled Variety 
At Jigzaw Interiors, we really believe in offering choice and our diverse range of flooring options allows you to fully tailor your kitchen pr bathroom's appearance: –
Tiles – We offer an extensive selection of tile flooring options, suitable for every aesthetic and performance demand. Tiles are incredibly durable, easy to maintain and come in a variety of styles, colours, and finishes to suit any kitchen or bathroom design.
Luxury Vinyl Tiles (LVT) – Our collection of luxury vinyl tiles (LVT) offers the elegance of traditional wood and stone, with the added benefits of modern engineering. They are highly resistant to spills and stains, making them perfect for busy kitchen and bathroom environments. With their cushioned underfoot feel and incredible durability, they offer a luxurious yet practical flooring solution.
Engineered Wood – If you desire the beauty and warmth of real wood with added stability and resistance to moisture, our engineered wood flooring is an excellent choice. Combining multiple layers of wood and finished with a top layer of hardwood, these floors offer the charm of solid wood and the practicality of modern flooring technology.
Expert Flooring Guidance 
Choosing the right flooring for your kitchen or bathroom can be a complex and daunting task, with many factors to consider. Our team of in-house flooring specialists are on hand to guide you through this process, offering expertise on the unique properties, advantages, and considerations of each flooring solution.
Whether it's understanding the warmth and timeless elegance of wood flooring, the practical resilience of vinyl, or the style and durability of tiles, we're here to help you make the best decisions for your home. We are dedicated to ensuring that you are equipped with all the knowledge necessary to make a confident, informed choice.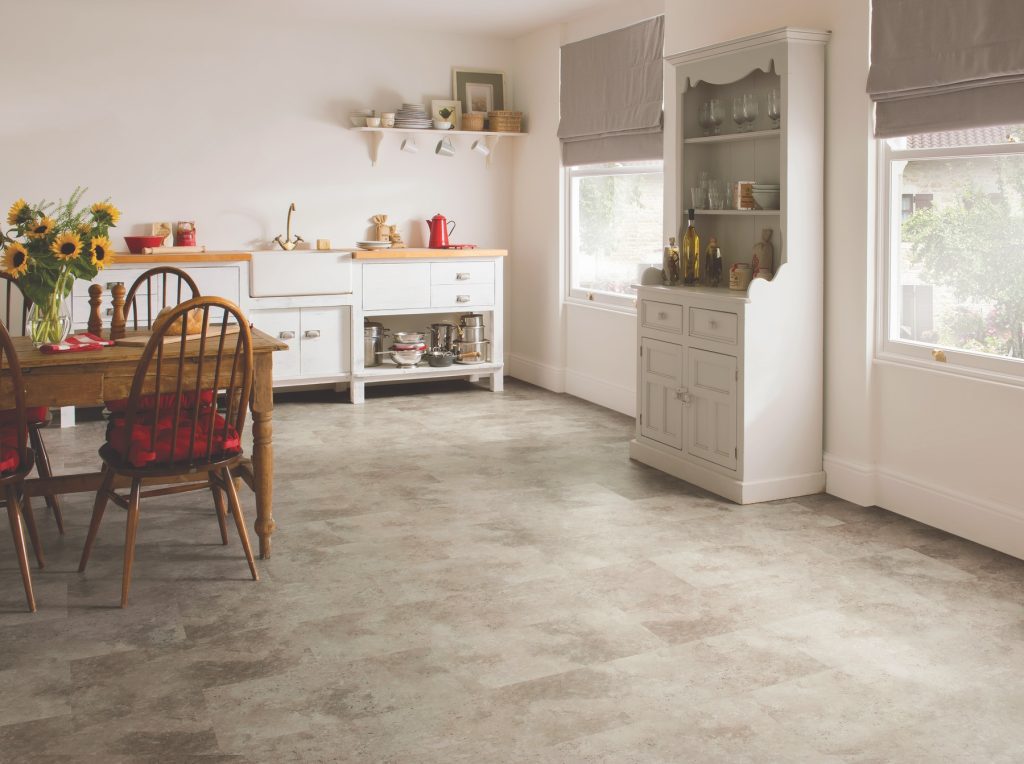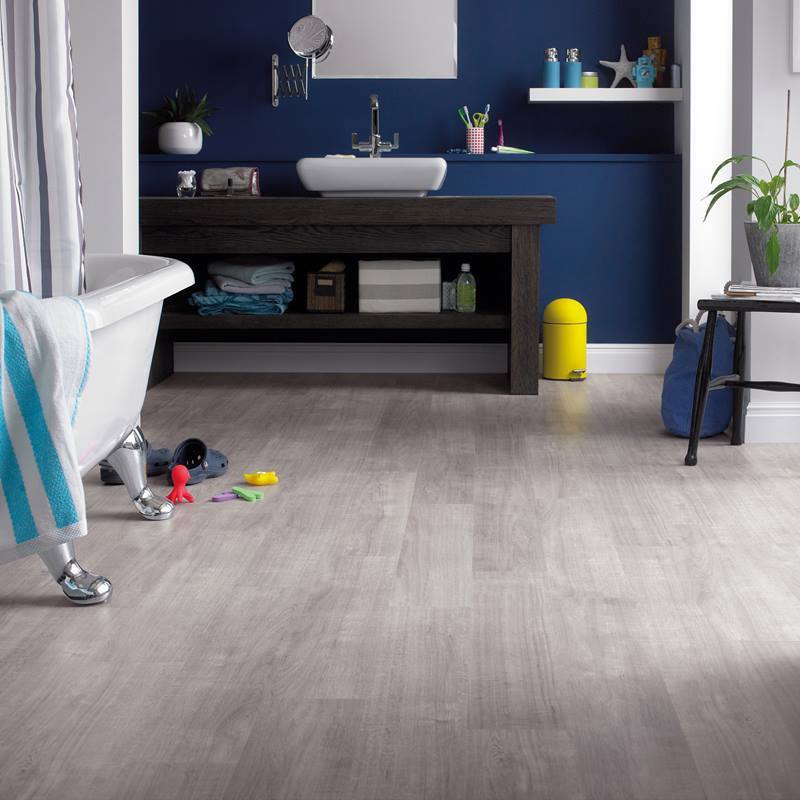 Exceptional Quality 
In our endeavour to provide the best for our customers, we are proud to partner with the industry's leading flooring brands. V4 flooring, Karndean and QA products represent the pinnacle of craftsmanship, durability, and aesthetic appeal. All the flooring solutions we offer are vetted for quality, ensuring that your new kitchen or bathroom floor will stand the test of time throughout everyday use.

Together with this, we also dedicated ourselves to providing an unparalleled level of customer service. From the moment you call or step into our showroom, and throughout the full process of selection, purchase, and installation, our team is here to support you every step of the way.
Visit Our Luxury Stockwell Showroom
We invite you to our Stockwell kitchen and bathroom showroom where you can browse our comprehensive range of flooring options in person. Our team will be delighted to guide you through our collections, helping you find the perfect match for your kitchen.
Jigzaw Interiors – crafting your dream kitchen, from the ground up.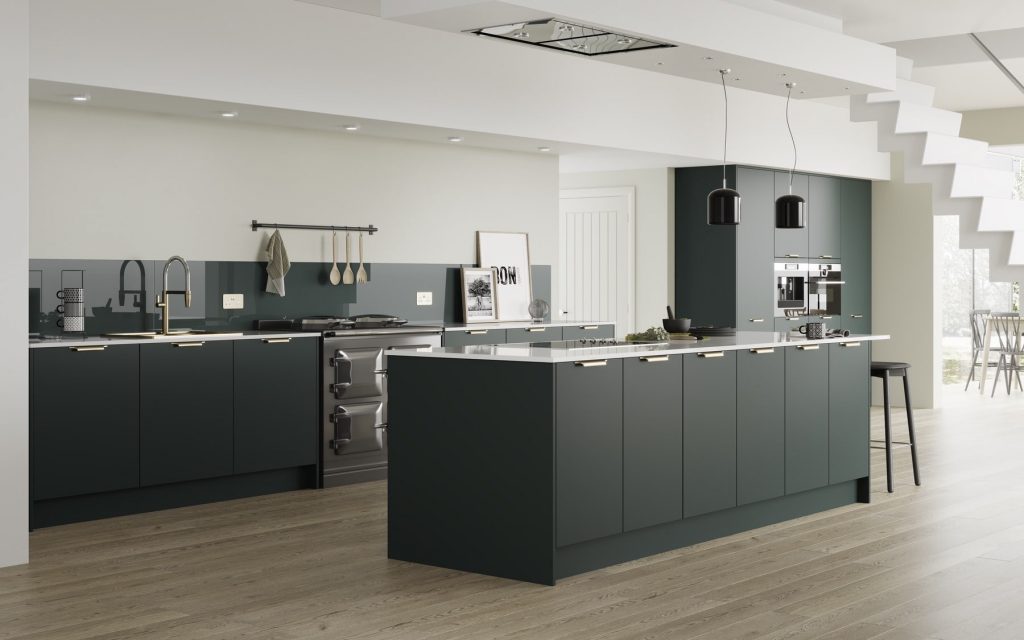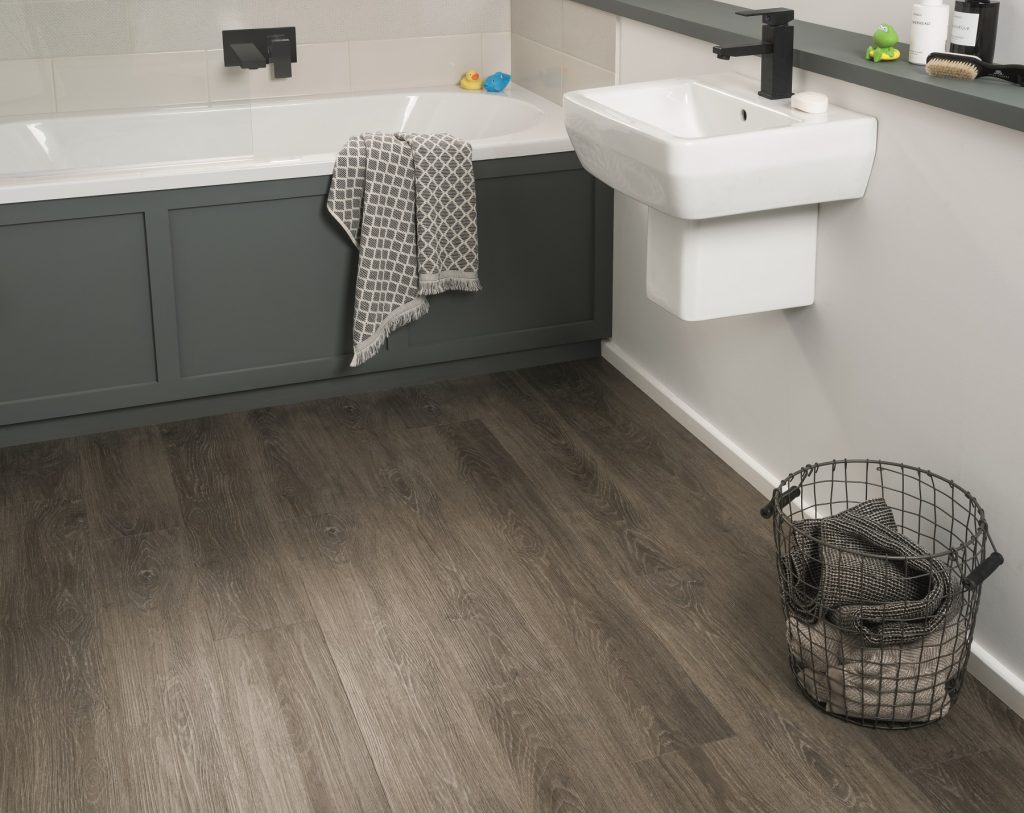 Book A Design Appointment